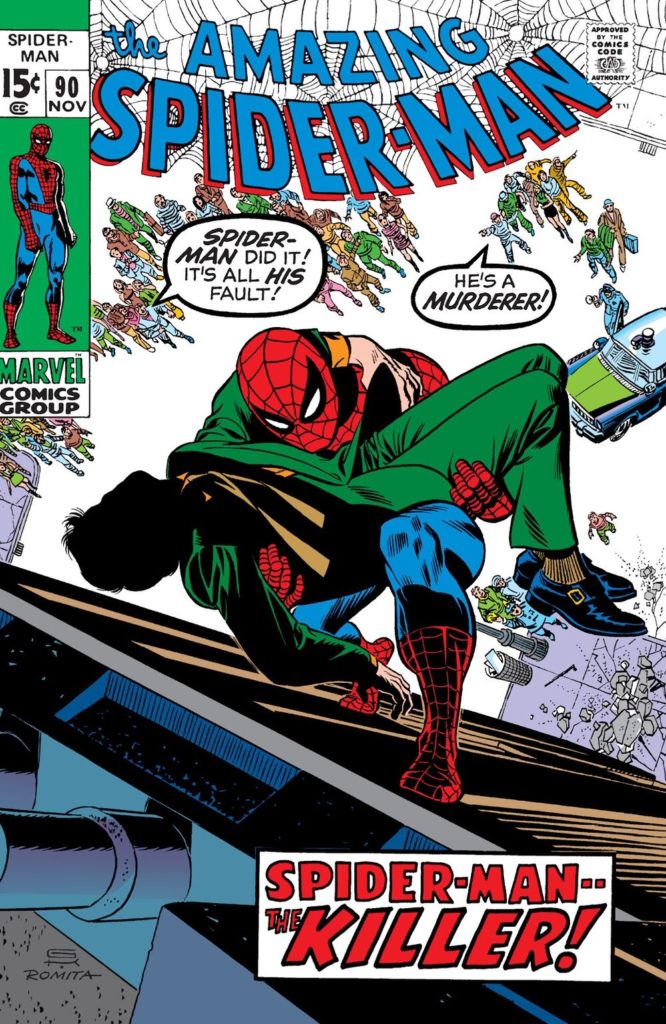 Probably the most famous story of this team's run. So, who remembers who killed him?
Yeah–it was Doc Octopus, who dislodged pieces of wall and nearly killed a child…
There is a continuing story here, but #90 can be read on its own as one of the best single-issue stories of all time, according to this objectively accurate list.