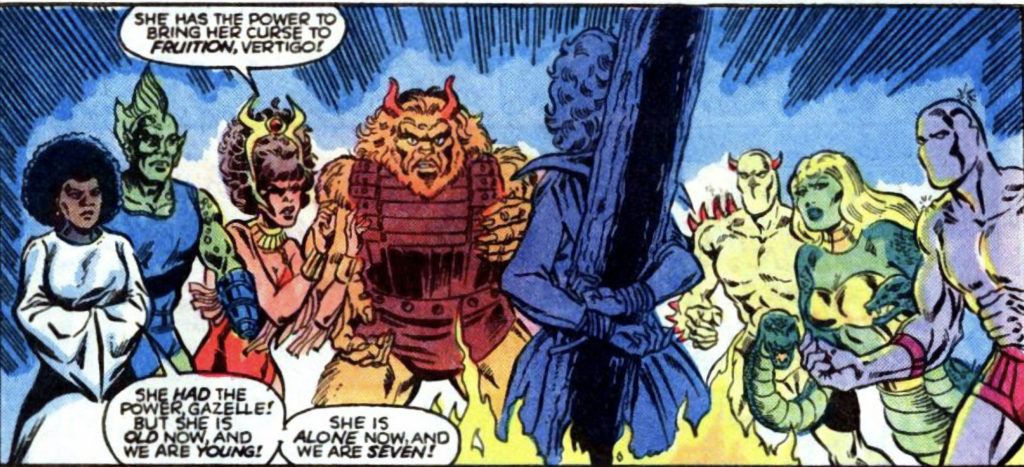 This is an Agatha Harkness/Salem Seven story. And it starts with her dying. Burned at the stake. But she'll be back.
Next, Scarlet Witch and Vision take on the Seven for killing Harnkess.  The Seven are supposed to be witches, but they're more like super-villains.  They capture Wanda, and Vision breaks her out.  During the battle, Harkness' spirit appears in the sky, like Obi Wan Kenobi, telling Wanda to use her magic powers.
This inspires Wanda to use her magic to have a child.