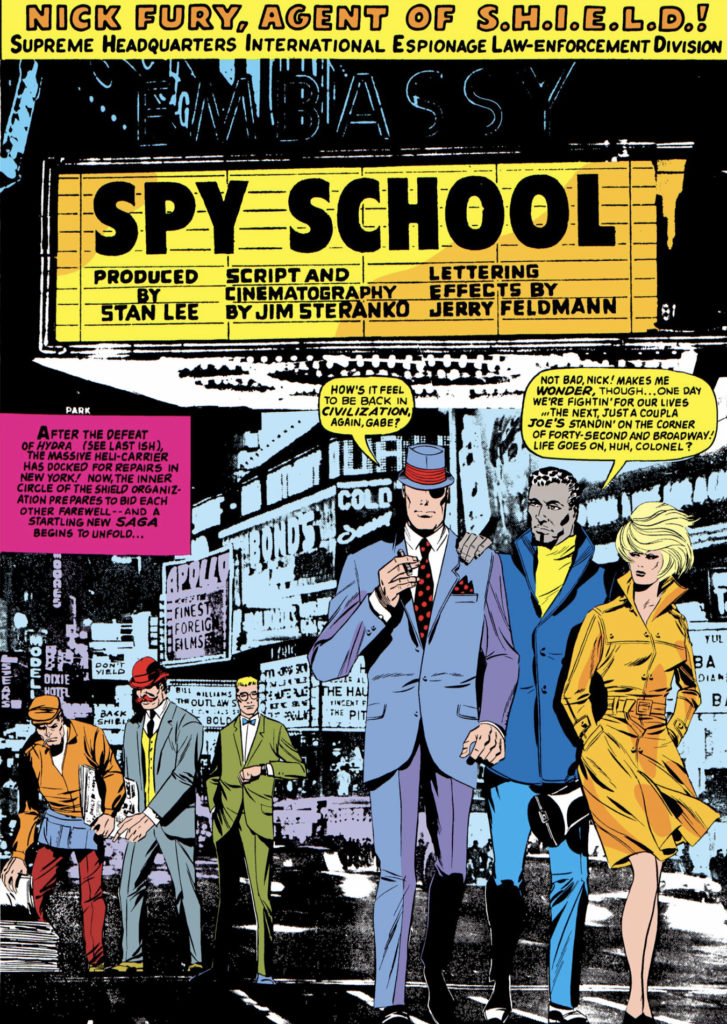 Jim Steranko is now unbound by Jack Kirby's layouts, but he starts with a photonegative splash page and sequence.
Perhaps to pay tribute to the great one who came before him.
From here, it's a standard story with far-from-standard art. We start with an arc teaming Nick Fury with Captain America, but Cap has never looked like this before…
…Steranko combines agility and hypermusculature in a way no one had done before–and few have done since.
A few other heroes stop by as well. And the villain?
Doom!
And, of course, there's tons of Bond-like gadgets. Like an invisible car.
That can change colors as well.
And terrorists like Hydra.

And we meet Agent Clay Quartermain and Agent/future Hydra leader Contessa Valentina.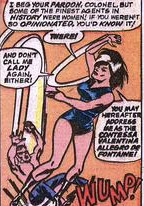 There's even a fold-out, four page spread!  How innovative, and cool, is that?!? 
Sternako's run ends with #168, when Strange Tales becomes a full-length Brother Voodoo book.