Hawkeye doesn't know enough to tell his girl her hair looks good?  Comics can be so unrealistic.
The team is summoned by SHIELD and Tigra uses Wonder Man to get out of going to a boring meeting.
It doesn't turn out to be boring though.
This is a Nick Fury driven story, which was designed to promote his upcoming miniseries…
…Which didn't end up getting published until 1989. Published way too late for this story to give it momentum. Speaking of too late…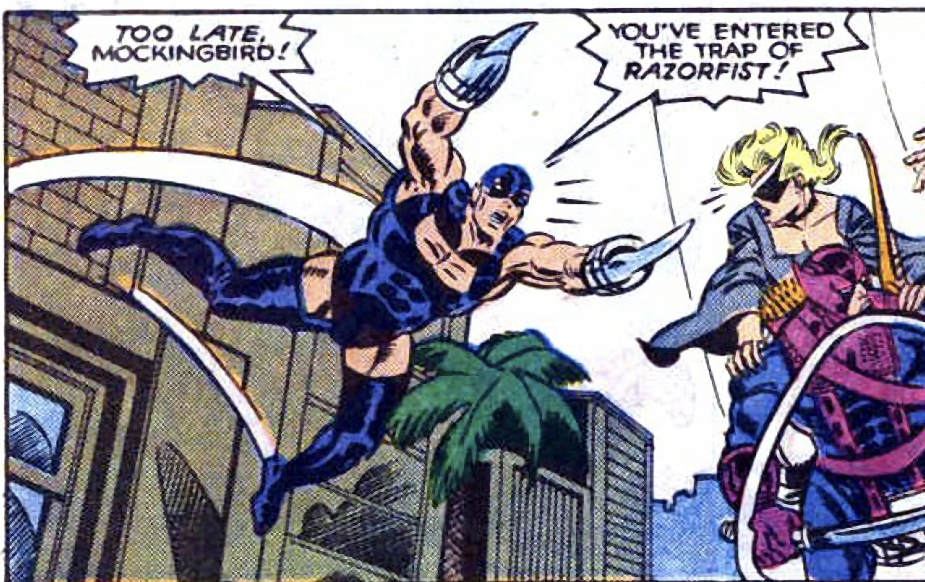 The villains are three of Shang Chi's foes–Zaran, Shockwave and Razorfist.
They don't pose much of a challenge.