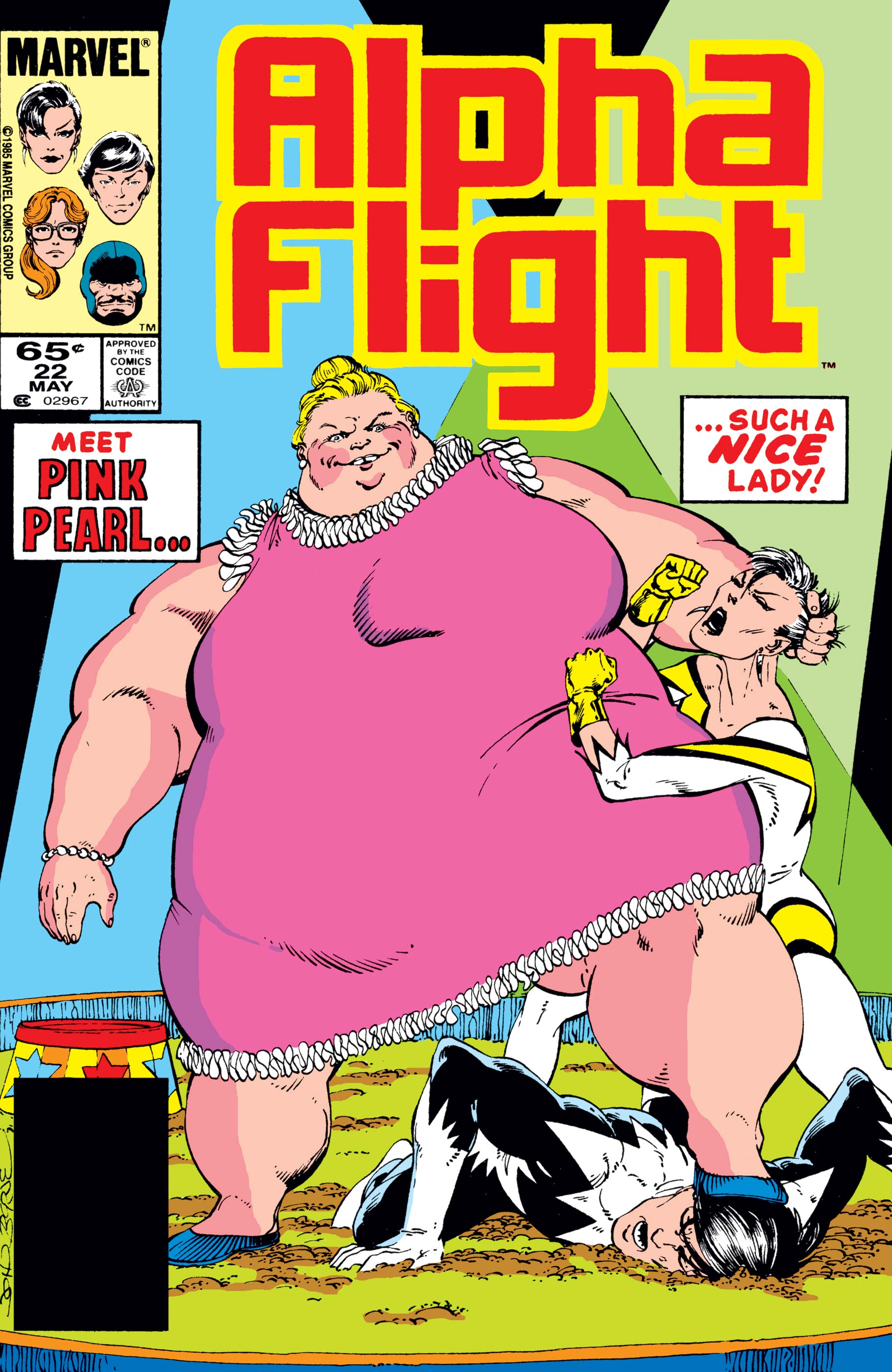 I'm sure when he created this issue, John Byrne didn't realize he was courting controversy, but it turned out to be a hot one. At least, I remember at the time people being upset at the Pink Pearl–a big fat lady whose real last name was "Gross." But I could be remembering wrong.
Story: Aurora has a full-blown schizophrenic episode and her brother takes her to a close friend for help. Her close friend happens to run a circus.
That circus houses an enormous woman called Pink Pearl.
There's also a really skinny contortionist called Human Skeleton, but thin isn't controversial, so we never hear from him again.
Also, you can't say Byrne doesn't have good taste in fighting styles. She uses boob smothering.
We also see Roger Bochs' new Box armor.