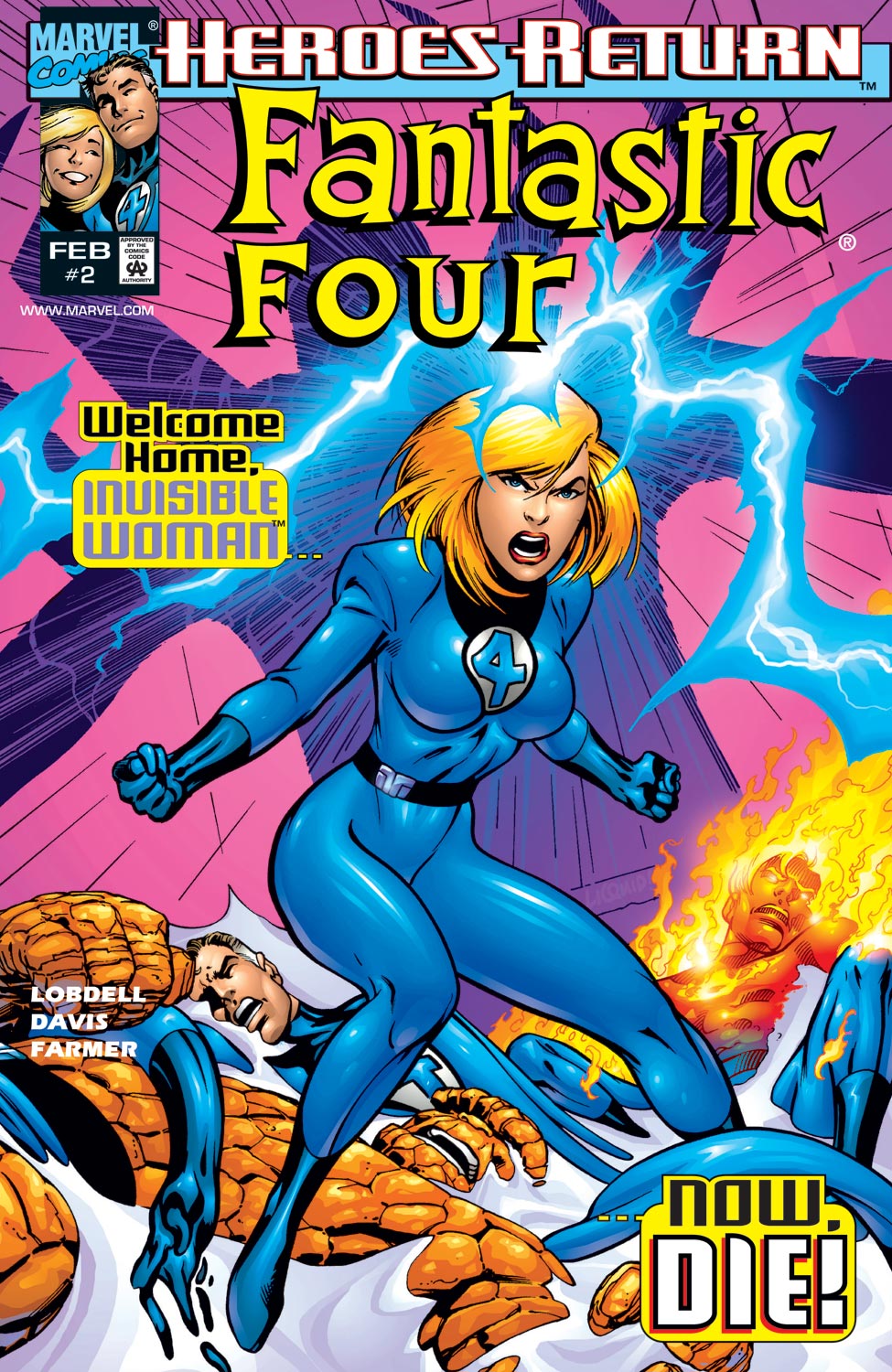 Antics.
Scott Lobdell wastes no time putting the "family" back in the world's first superhero family comic.  Wise move.  Getting the series back on track after a poor-to-mediocre run preceding the Heroes Reborn event.
Sadly, he'll be leaving this book before he really gets started.
Sue takes down a one-and-done villain who seemingly attacks her for no reason, and dies at the end of the issue.
Also: