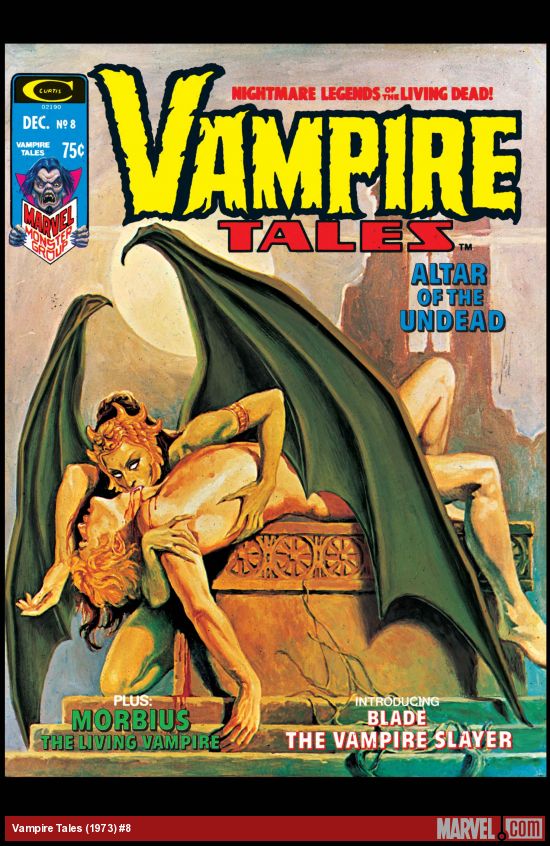 Blade naked!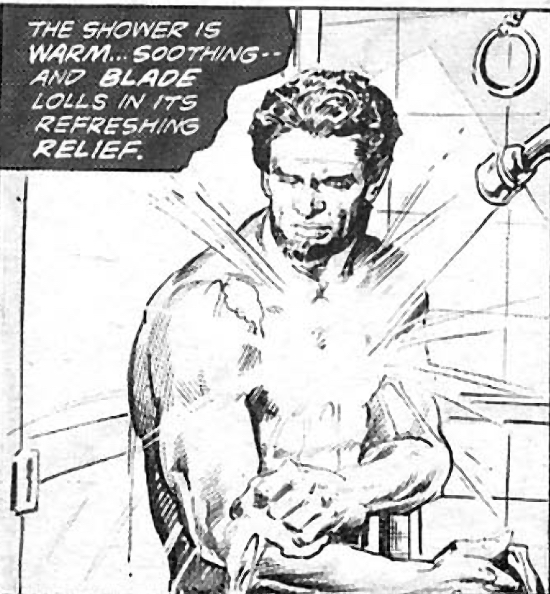 Blade gets a two-parter. It's solid.
A multipart Morbius story in this issue ends in issue #8, go here for that one.
There are many other short stories in these (and all the other) issues of Vampire Tales. I don't cover them because they are not canon, but they're often pretty good. This is not a bad mag overall.
The letters pages are interesting. #8 has another full-page letter from future editor Ralph Macchio.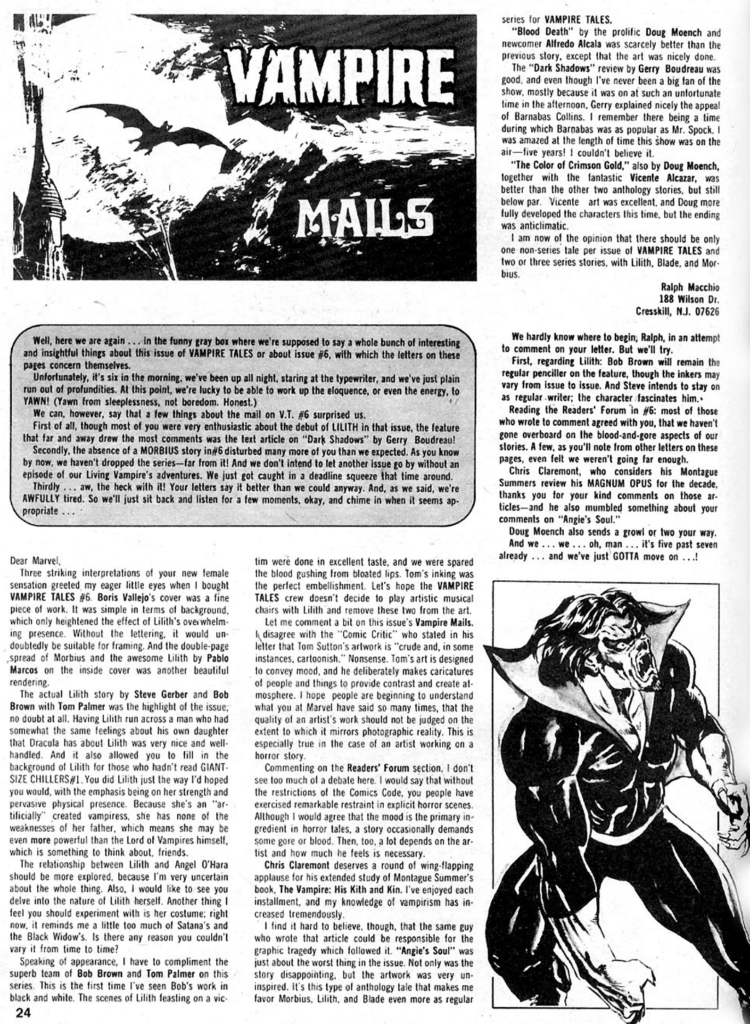 But more interesting is the production notes in #9. They say they delayed having a new Morbius story in this issue because a cover painting didn't arrive in time. Can that really be true? I mean I guess it could–but in today's internet world it's hard to remember how this kind of thing would require redoing an entire issue of a monthly magazine.