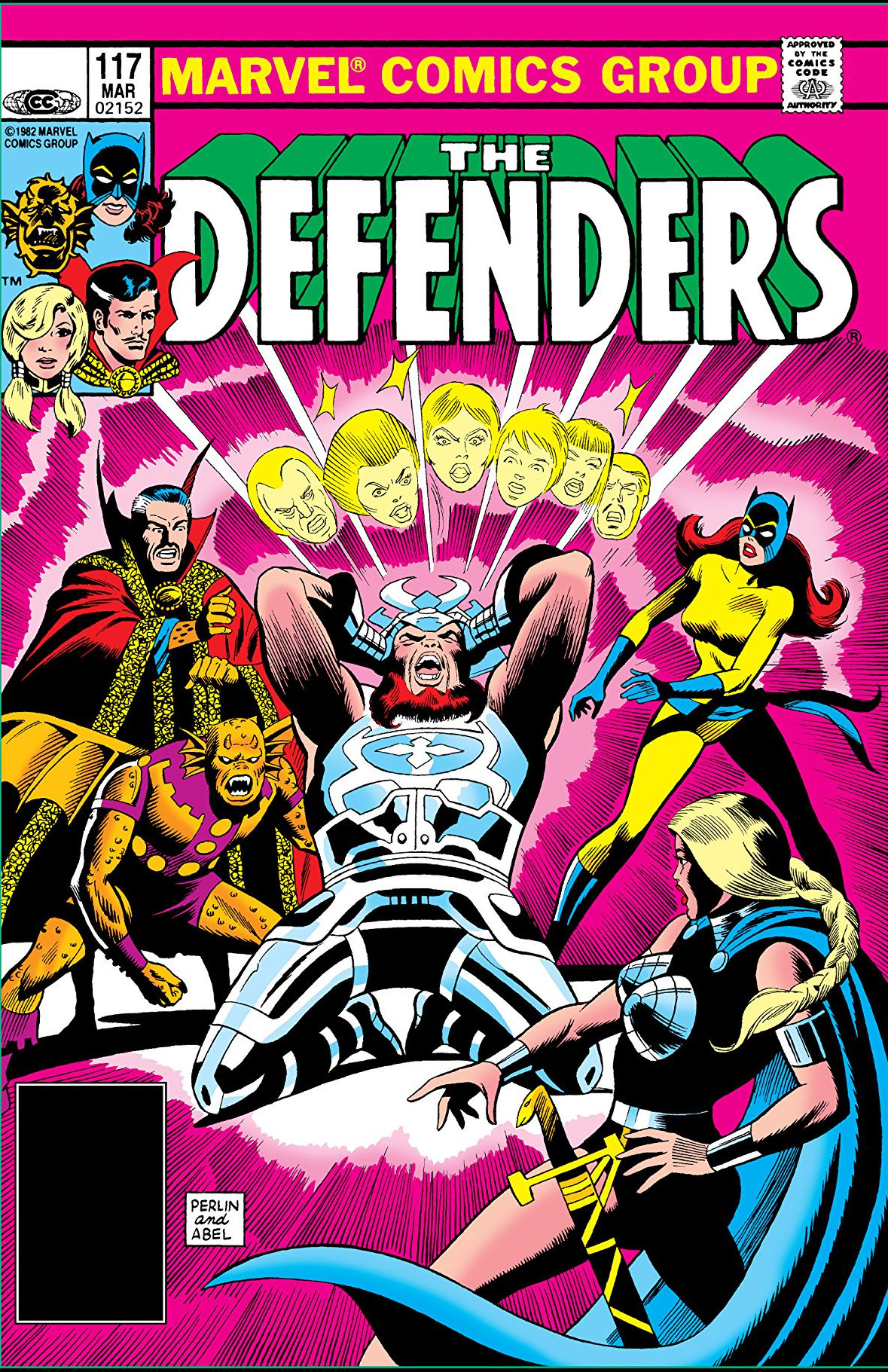 I'm not a huge Overmind fan, and this issue is all about him.
It starts with the funeral for Kyle Richmond–who was killed, indirectly, as a result of Overmind's actions.
Overmind's body is occupied by a whole bunch of beings, and in this issue there's some kind of confusing reconciliation with all of them. There is a lot to be said for character-driven issues like this, but the problem here is that Overmind is a new character and one I'm not very fond of. Still, if you're one of his fans, you'll dig it.
Other developments:
Elf with a Gun kidnaps Kyle "Nighthawk" Richmond's nurse (who looks a lot like Hellcat) and calls her toots. And he has a cosmic car.
It ends with weepy affection between the ladies–Hellcat hasn't been digging Val lately, so this is them making up.