I'm pretty sure that in 1993 there was no real reason to keep letting Roy Thomas write comics. I mean, maybe the Invaders revival made sense, but overall he's a very "old school" writer.
Marvel's "Unlimited" line were 80-page quarterly books.  But other than the size of FF Unlimited #1, there's absolutely nothing here that's special.  Panther and the FF fight Klaw again.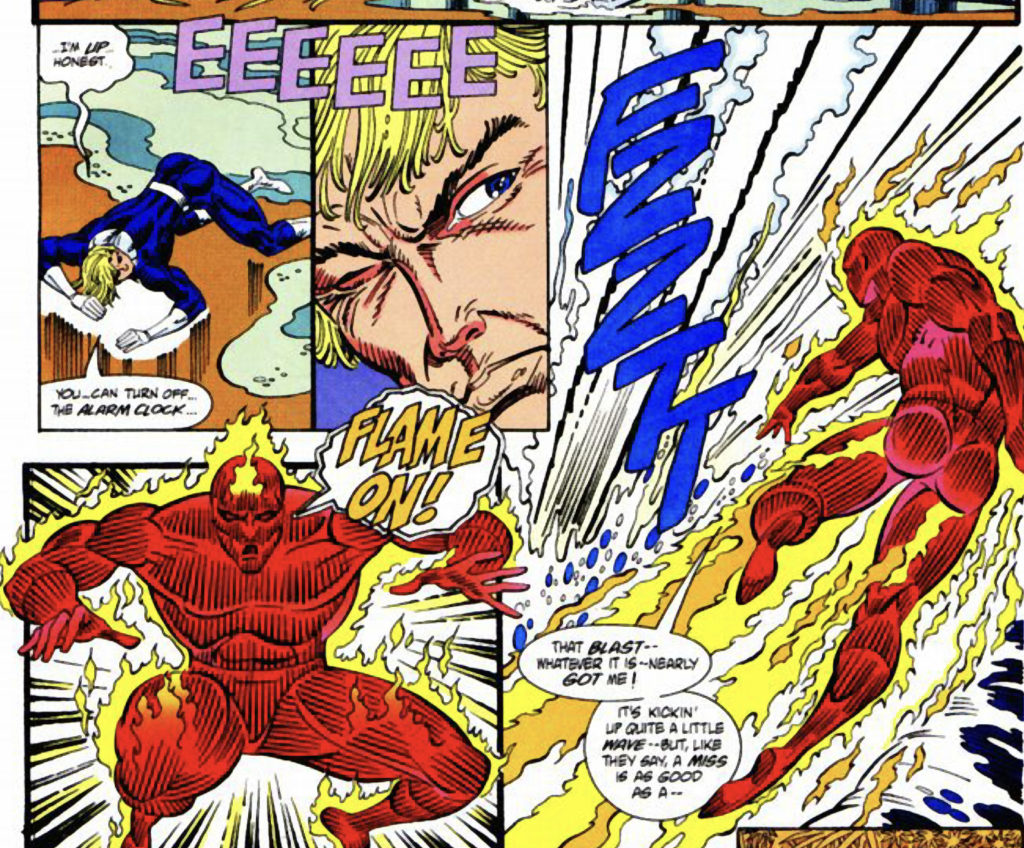 The art by Herb Trimpe is obviously an attempt to "modernize" Trimpe by having him draw feet as poorly as Rob Liefeld.
Again, no reason for this book to exist.
I suppose the back-up story has a little substance to it, in that it expands Panther's origin.
It also introduces the idea that the "Panther God" passes power to T'Challa via eating special roots–an idea that made it into the Black Panther movie. So I guess that's kinda significant.
Art by Herb Trimpe  (main story) and Dave Hoover (backup). Main story: D-.  Backup: C