Len Kaminski and Vince Mielcarek give us Jack Russell, Werewolf by Night, looking increasingly feral.  And red.  He tracks down Wendigo in his human form and then doesn't kill him, despite that as a human he's kind of an asshole, bragging about how he gets to be immortal just for killing some people sometimes.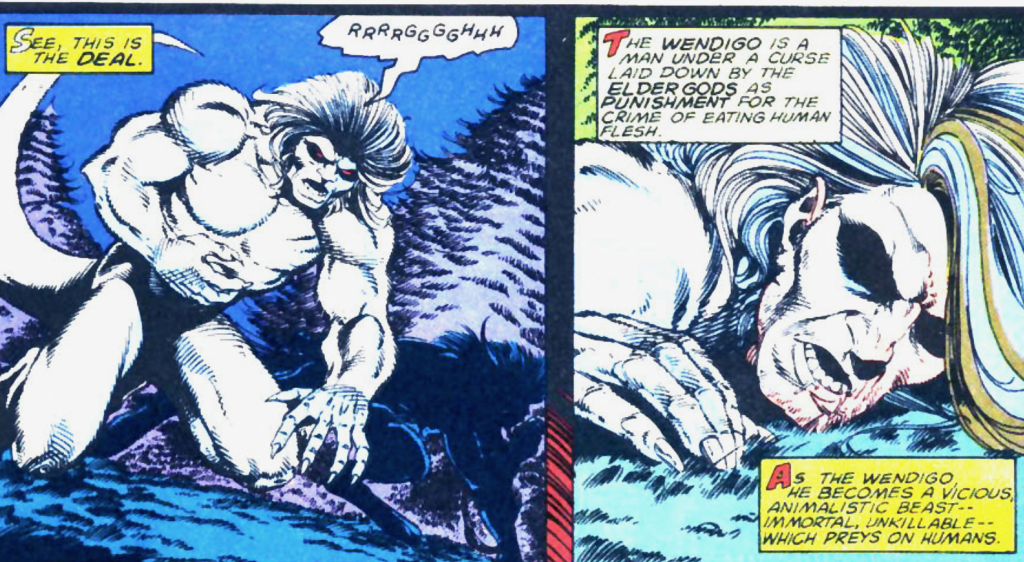 I guess I wasn't paying attention. Apparently, Wendigo is a virus, like lycanthropy, and there are many different Wendigo entities.
I'm only tagging it as one Wendigo though.