Not sure if anyone was looking for a Wonder Man solo book, but if they were, this one starts strong.
It begins with a fight. Eric "Goliath" Josten (formerly known as Marvel's first Power Man), who is a clone of Wonder Man, wants Simon Williams' Hollywood fame and fortune.
In response, Simon knocks him out. By jumping down his throat.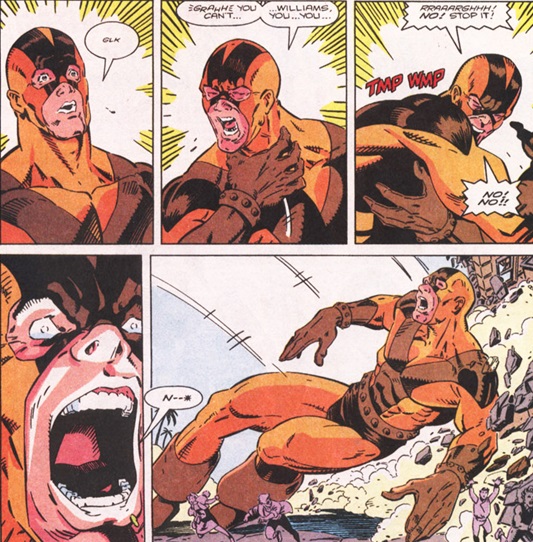 It's a good fight, and immediately after we learn that Wonder Man's agent was the one who told Josten where to find Wonder Man, believing the attack would be good publicity. So Wonder Man threatens to punch him, too.
And that's going to be the tone of this book. Lighthearted with lots of punching. And bad woman drivers.
This was part of a new wave of hypermuscled, macho books–heavily promoted.
Wonder Man's a Hollywood star now, dating Hollywood women, and using his powers to get to work on time.
It's nice to have a book that looks like it will be focused on character moments not action ones.
Creators: Gerard Jones and Jeff Johnson
Grade: C+