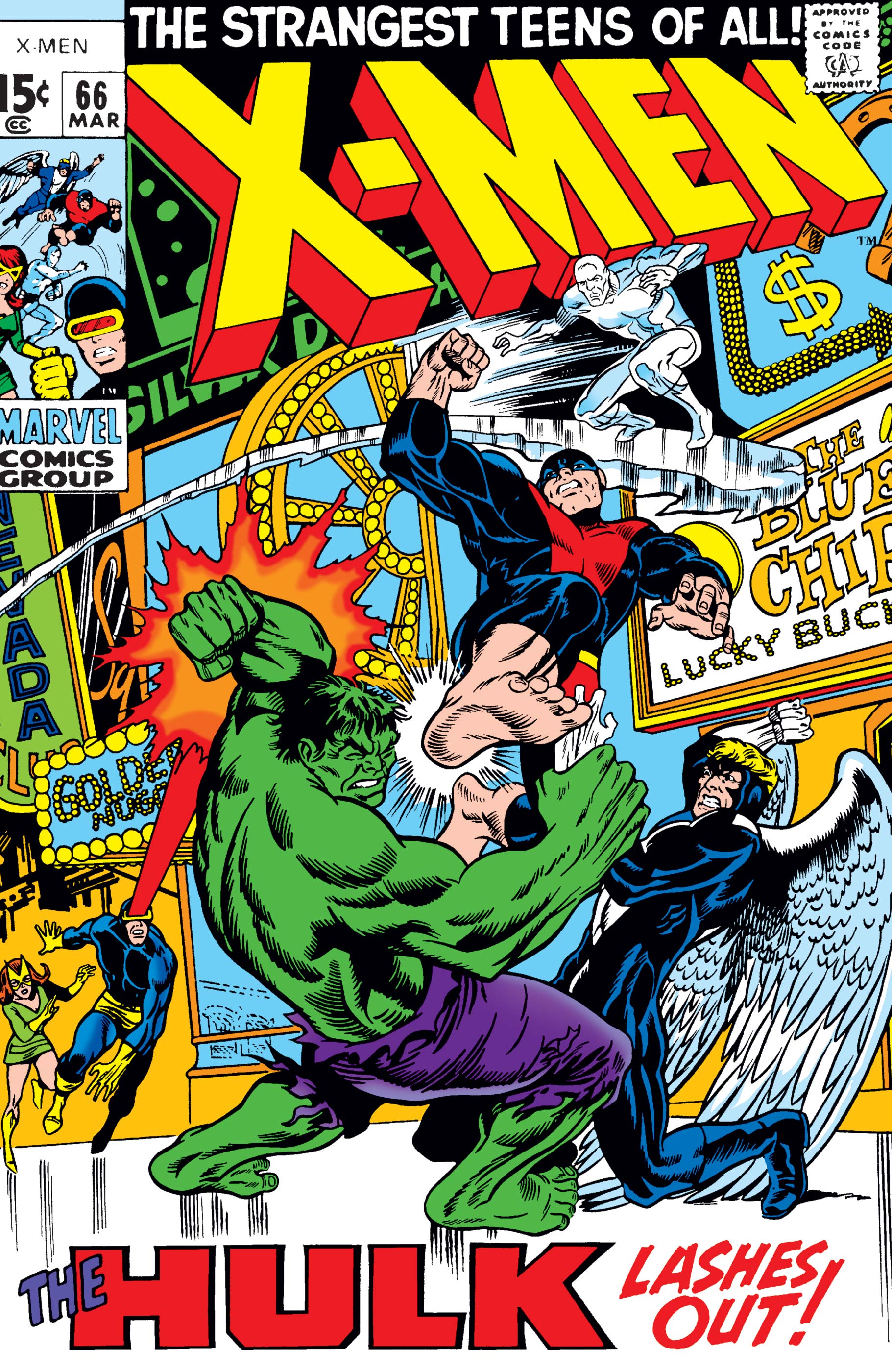 Writer Roy Thomas returns—for one issue—to talk about the aftermath of the Professor's return, but this is the last issue of The X-Men for years. 
Just as quickly as Thomas and Adams made it an incredible, can't-miss comic, new issues were cancelled and Marvel reprinted old issues from #67 through #93.  Idiot comic buyers back in the late 1960s didn't support the title enough to keep it running.  Pfug.
Despite the fact that the book is ending, subplots (the trademark of X-Men).
The romance between Lorna and Alex begins.
Also, they fight The Hulk. 
In Las Vegas, and then in the desert outside the city.
Here's the final panel…