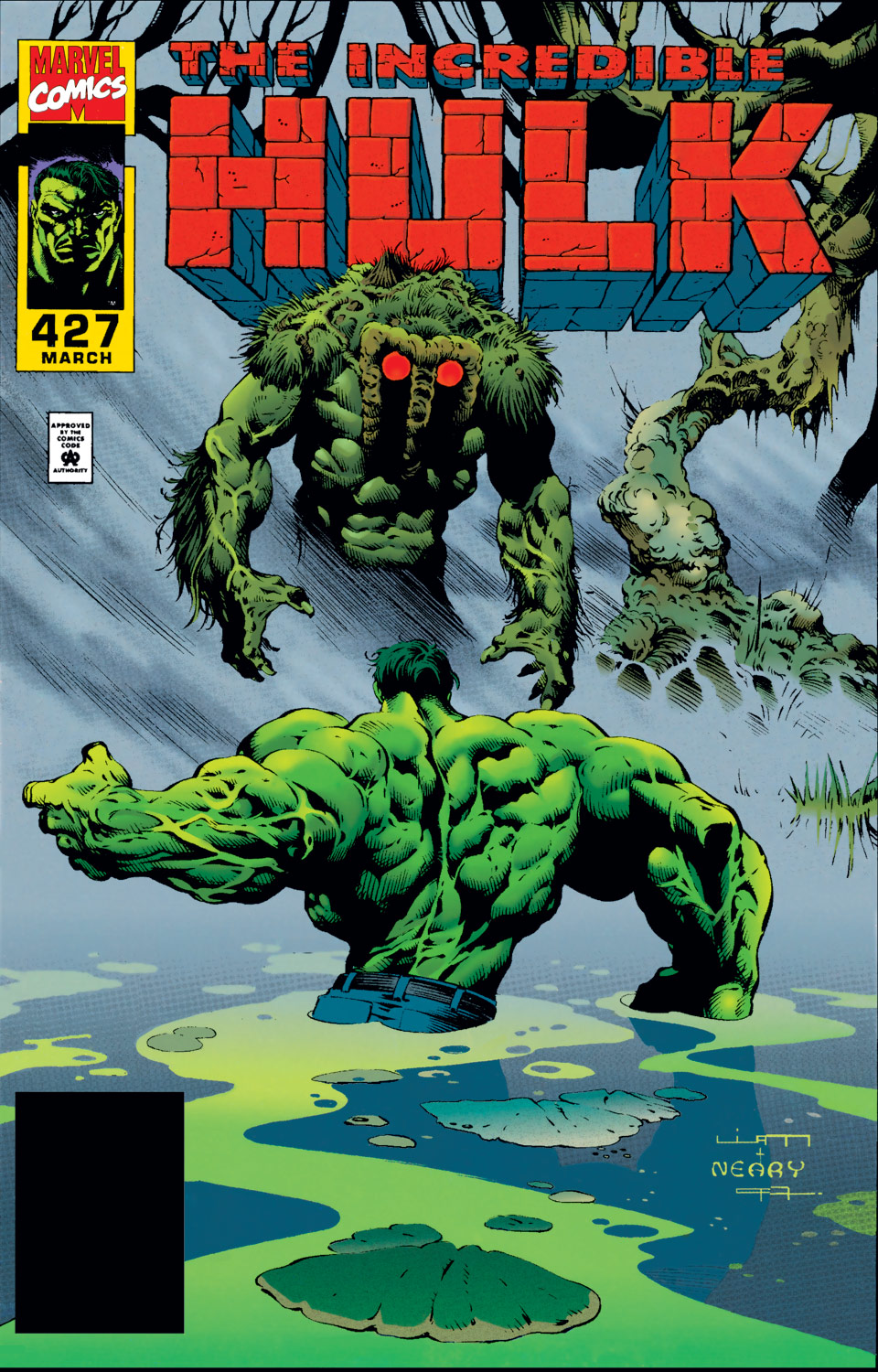 We all knew that the "smart Hulk" had to end but…Now he's dumb Bruce and smart Hulk. These issues start very strange and creepy, with an Albert Einstein lookalike kidnapping a child.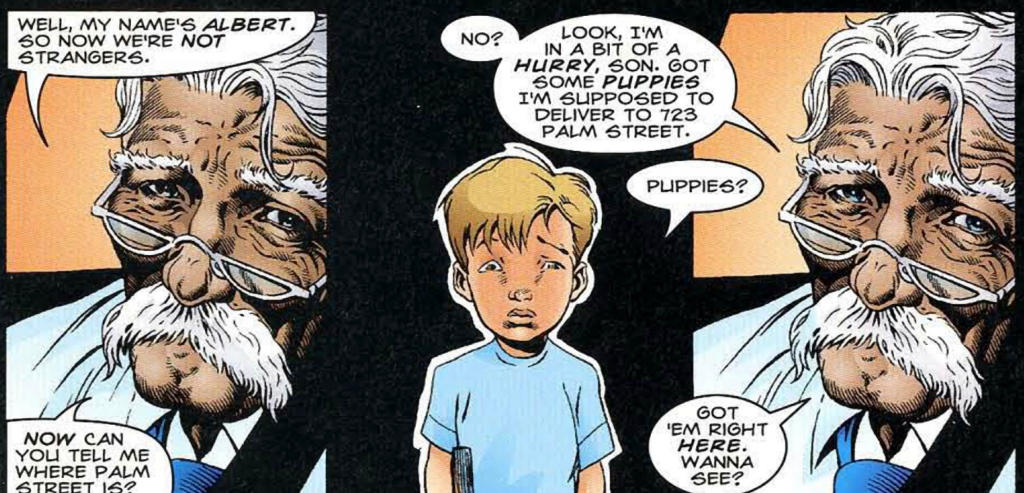 Man-Thing tracks Einstein to save the kid, because they're in his swamp.
Hulk does, too. Betty and Hulk are living in a small town, and the head cop, Chief Largo, suspects Hulk/Banner in the kidnapping–so Hulk has to rescue the kid.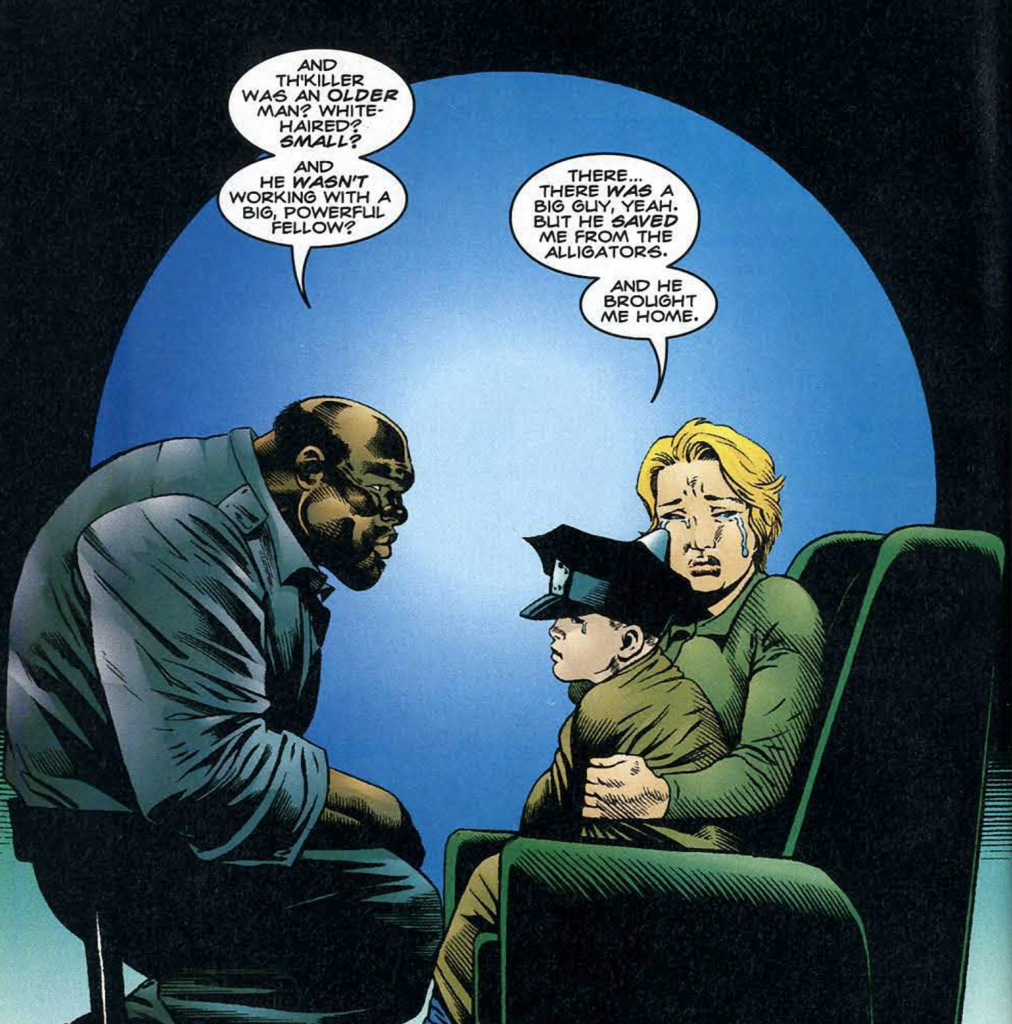 Those of you who have read this part of Peter David's run know why I called Largo the "head" cop. Those of you who haven't, stay tuned.
Once in the swamp, Hulk does NOT punch an alligator.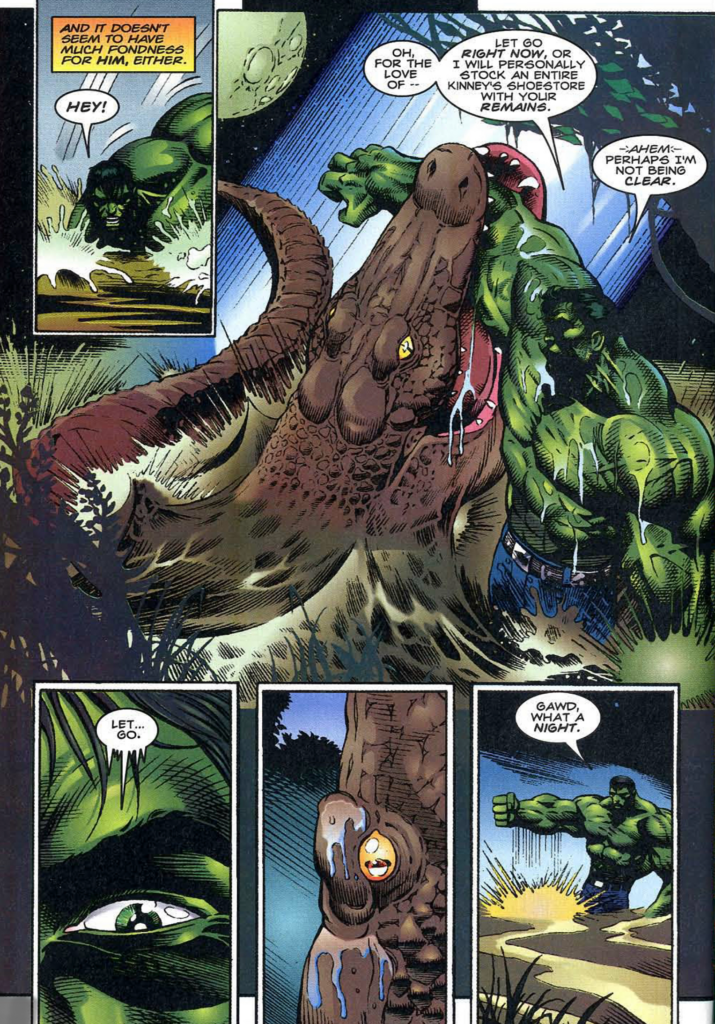 Hulk fights Man-Thing for reasons that aren't entirely clear but the battle is cool.
Throughout, Hulk seems to be struggling from becoming a brute.
I love Man-Thing. I love Peter David. I don't care that this series has taken a very weird turn.