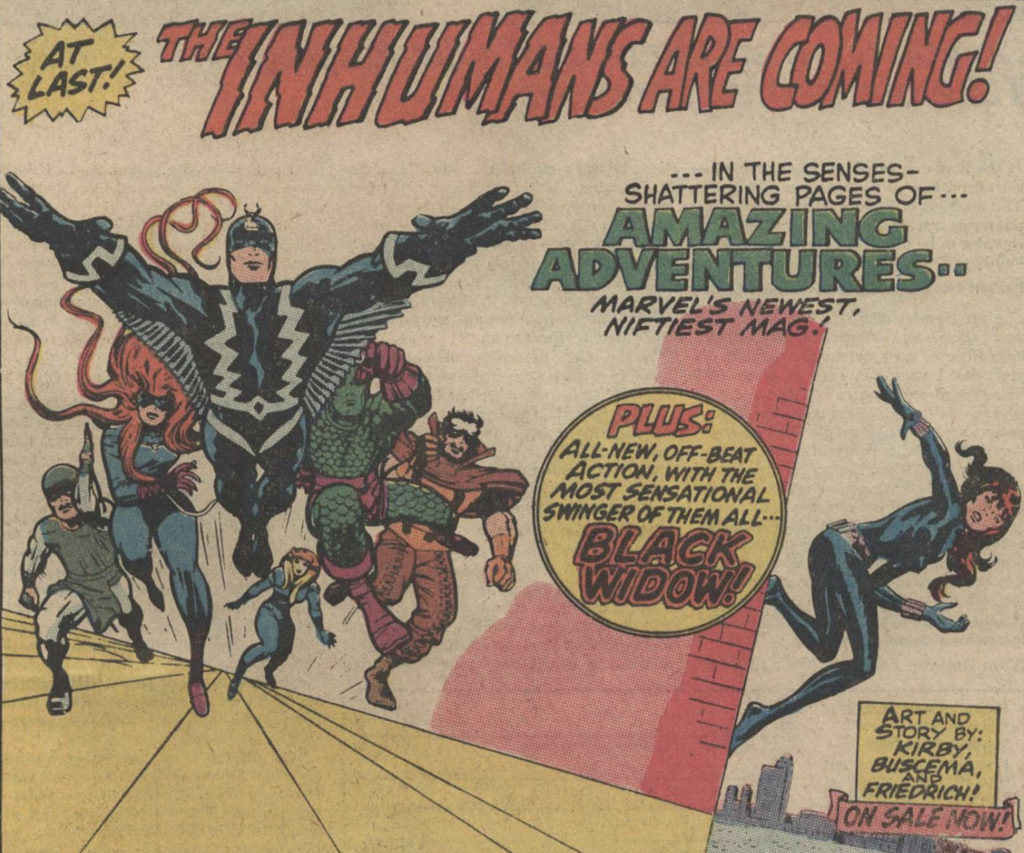 Here we go again: A single comic with two 15-page stories in it, which means that I have to split coverage between two posts. This one deals with the Black Widow half of the first issue.
The story, despite having art by John Buscema, is pretty bad. 
Her new outfit is cool though.
It starts off with her lounging in a slinky outfit and feeling "bored," and receiving a phone call from a man who wants to fly her to Switzerland on what she assumes will be a date. 
For a spy who recently defected from Russia, she certainly has embraced the capitalist lifestyle.
We meet future Black Widow "wrangler" Ivan Petrovitch, briefly, and that's kind of important.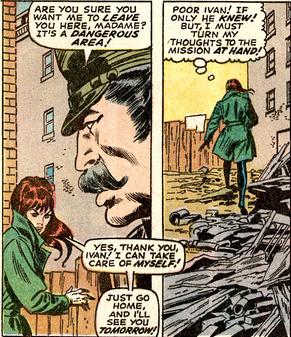 He will turn into Black Widow's version of Microchip–part "handler," part researcher, someone who can equip her with weapons, etc.
She stops some criminals.
With little effort.
She is trying to keep her identity secret.
And that's the set-up for this comic.