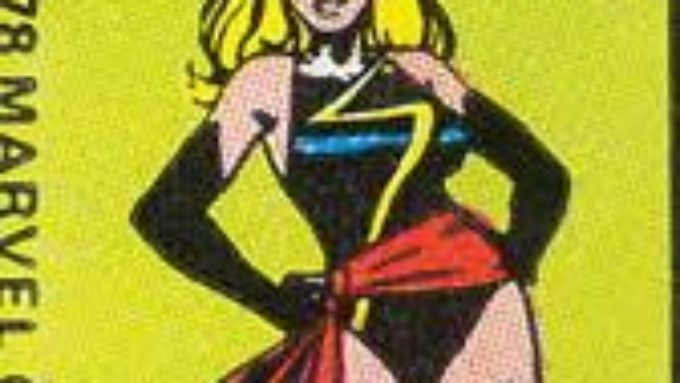 First off, we get a full origin story. Carol Danvers got hit by a blast of Kree radiation way back when she was just a side character in the Captain Marvel comic. The side effects lay dormant until her shrink hypnotized her and she transformed like Shazam into Ms. Marvel. We also learn that her costume gives her some of her power, due to "sophisticated electronic webbing."
Then, we get a Vision guest spot and an appearance from my favorite villain….MODOK!
Yes!  Modok is set up to be her main villain!
All in all, a nice issue.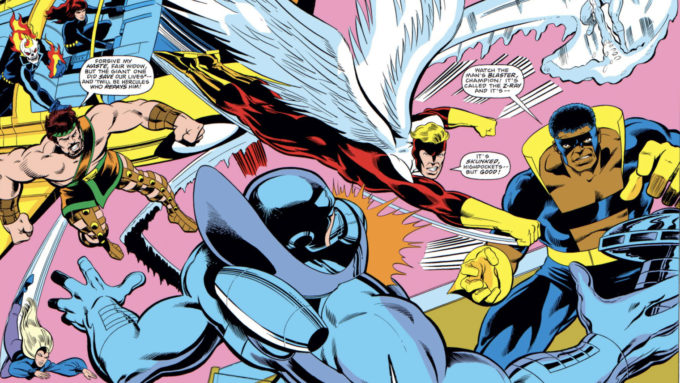 The promised Stilt-Man appearance doesn't last long, and sadly Bill Foster doesn't joint the team. I totally agree with Ghost Rider: How can Stilt-Man hold off Hercules and Black Goliath??…