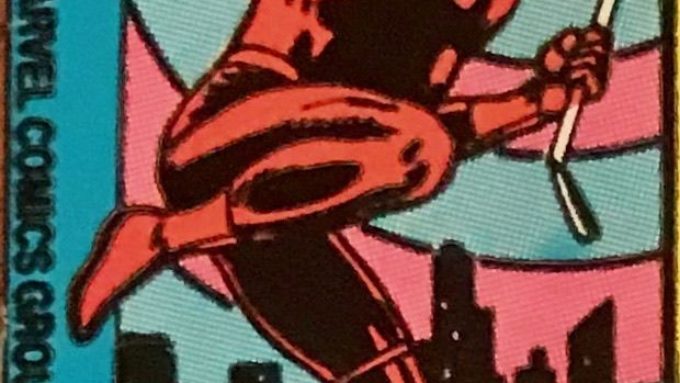 I have a lot to say about this issue, but since it posts maps and diagrams, they have to go first. Because I've said it before and I'll say it again: I love these things. So, above is Matt Murdock's house. He's got secret stairs behind a bookcase to his gym, lab, and electronic workshop.
Old Daredevil issues are often compared to Batman.
Frankly, I don't see it.
Also: His billy club:
OK–what else?
Well, this issue is the debut of Stilt-Man, and it's got great art by Wally Wood.
Look at the bottom panel–it looks exactly like the Frank Miller cover for Daredevil #186, in which DD firghts Stilt-Man.
Clearly an homage. And there are several other panels in #186 that mirror the work Wood did here, way way back in 1965.
I love Wally Wood–but Stilt-Man's legs get a little thick in some sequences.
As for the story: I'm sure only the most dedicated nerds and Stilt-Man fans remember that Daredevil beat him in the first issue by shrinking him out of existence. Kind of a brilliant twist for a character who could make himself small.
Dr. Doom also shrank to nothing. Seems like, again, Stan is recycling ideas.
And finally, this is what happens when a blind man drives…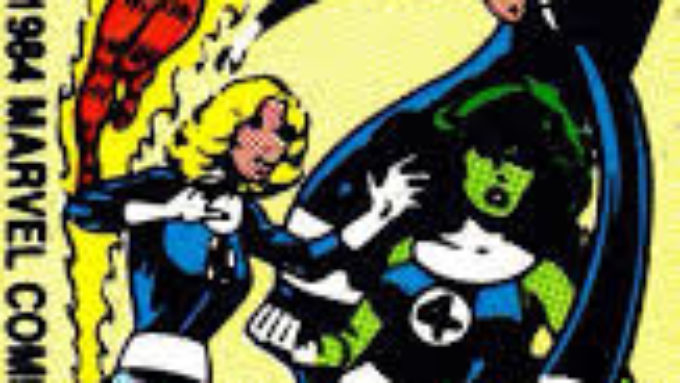 Sue is naughty. So she gets spanked.This issue featured the team's second battle against the Frightful Four. But above is the keeper panel. Thing spanking The Invisible Girl. (Actually, he's…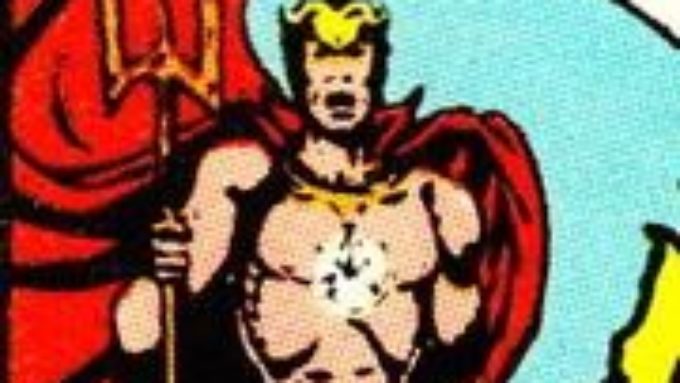 Daimon Hellstrom reads his mommy's diary and gets more details about how she was seduced by Satan. Here's a flashback: Son of Satan's origin gets retconned numerous times, so I'm…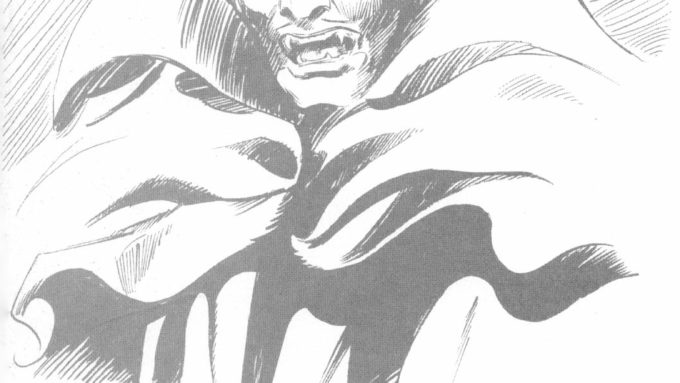 Dracula died in the last issue of the Tomb of Dracula series. He's revived in the first issue of Tomb of Dracula Magazine, which came out about a month later….