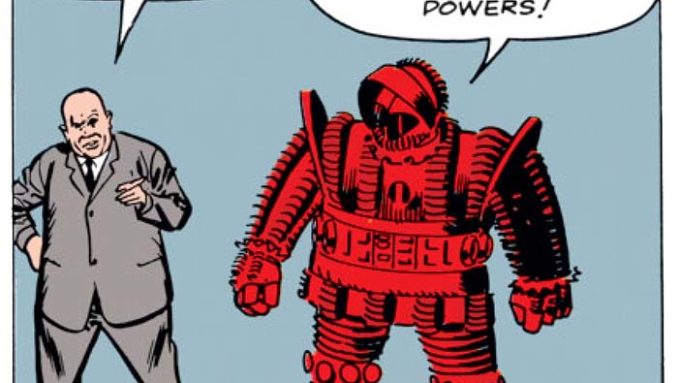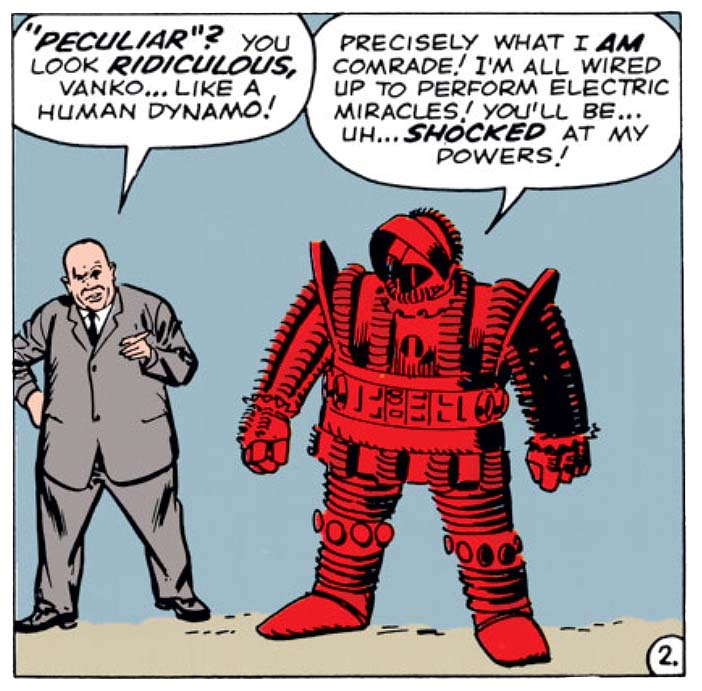 First Crimson Dynamo. He's pretty clunky. The USSR want to compete with America's Iron Man, so they build red armor and send him off to kill.
In the end, the allure of capitalism overcomes Crimson Dynamo and he defects to the U.S.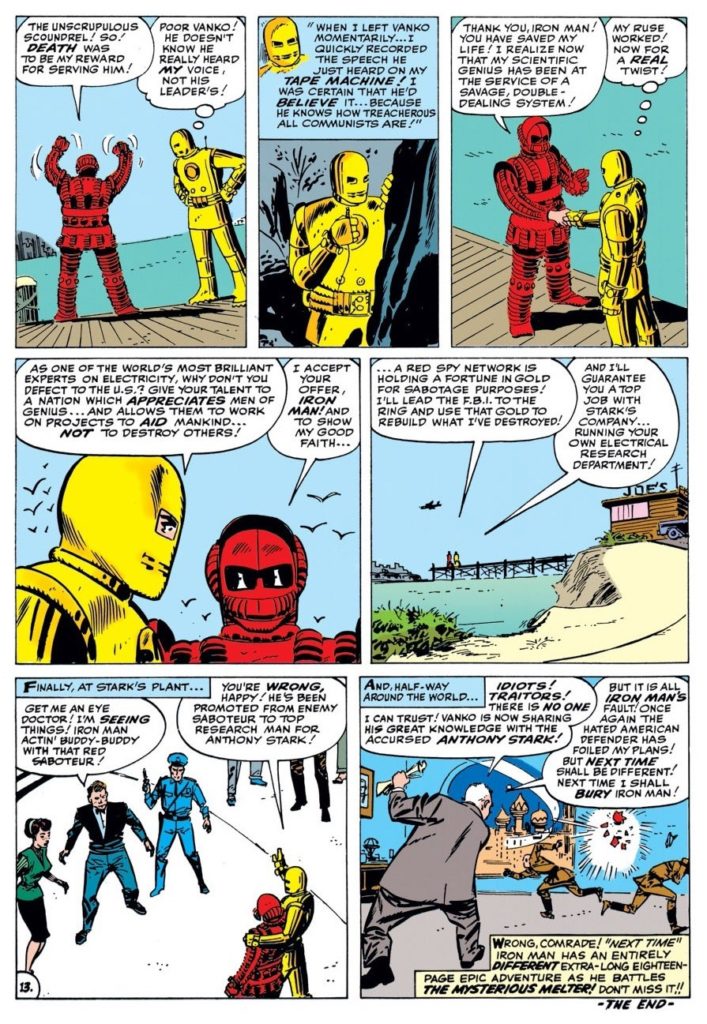 Creators: Stan Lee, Robert Bernstein, Don Heck
Grade: D+. These early Iron Man issues really aren't very good.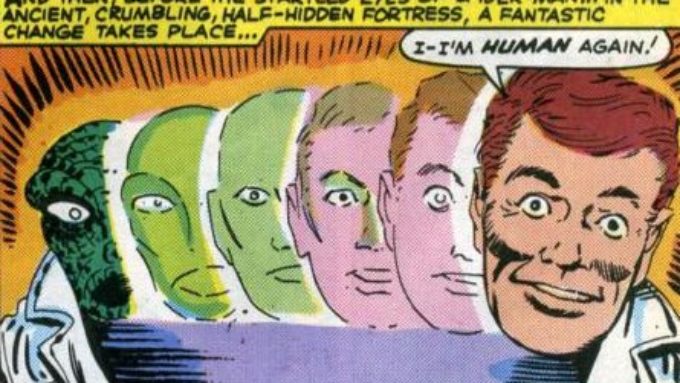 The Bugle debuted in issue #5, and already it's becoming a Spider-Man mainstay. In this issue, J. Jonah Jameson picks a fight between Lizard and Spider-Man. I'm sure you all…