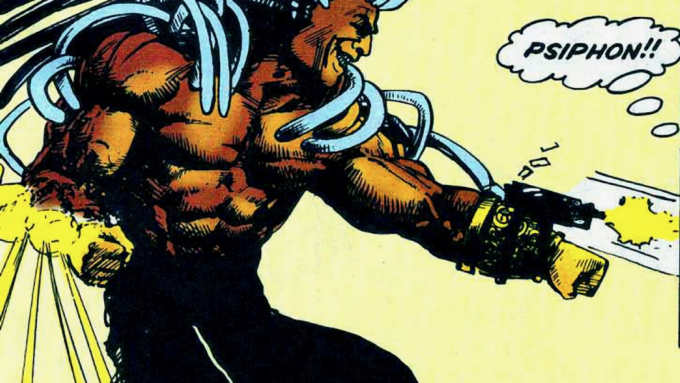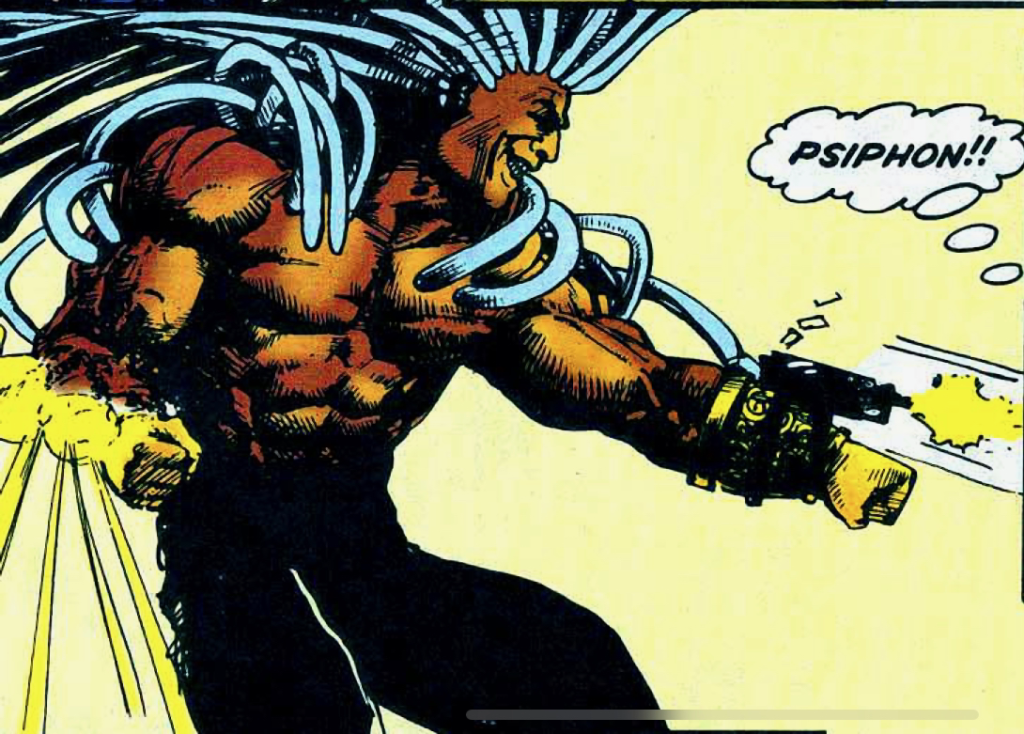 Sam Buchanan–Redeemer–recruits Psiphon into his war against Vengeance, but Psiphon turns out to be a jerk so then Buchanan teams up with Vengeance to fight Psiphon.
Ho hum.
There's way too many crappy stories about Vengeance.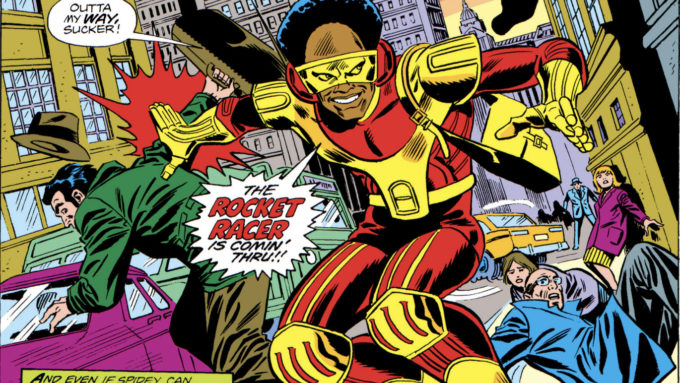 After a reprint, this issue includes an 8-page story about Rocket Racer. No reason to read it. There's also a one-page Hembeck piece that's a fun read but isn't canon.