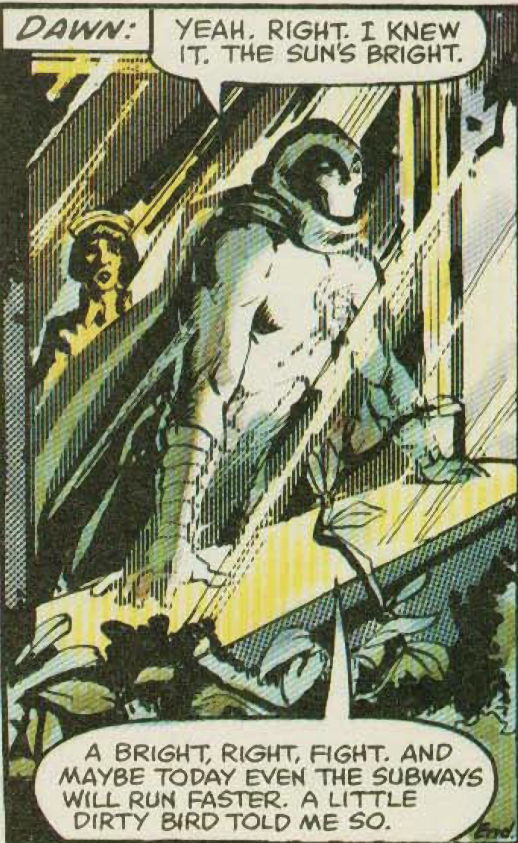 Moon Knight's brother is identified as the hatchet man he hunted in a prior arc. Randall Spector will be part of Moon Knight's regular monthly series as well, where his identity as the hatchet killer will be debunked.

Moon Knight's backups end in issue #20, which also tries to get readers excited for the next back-up feature star: Dominic Fortune.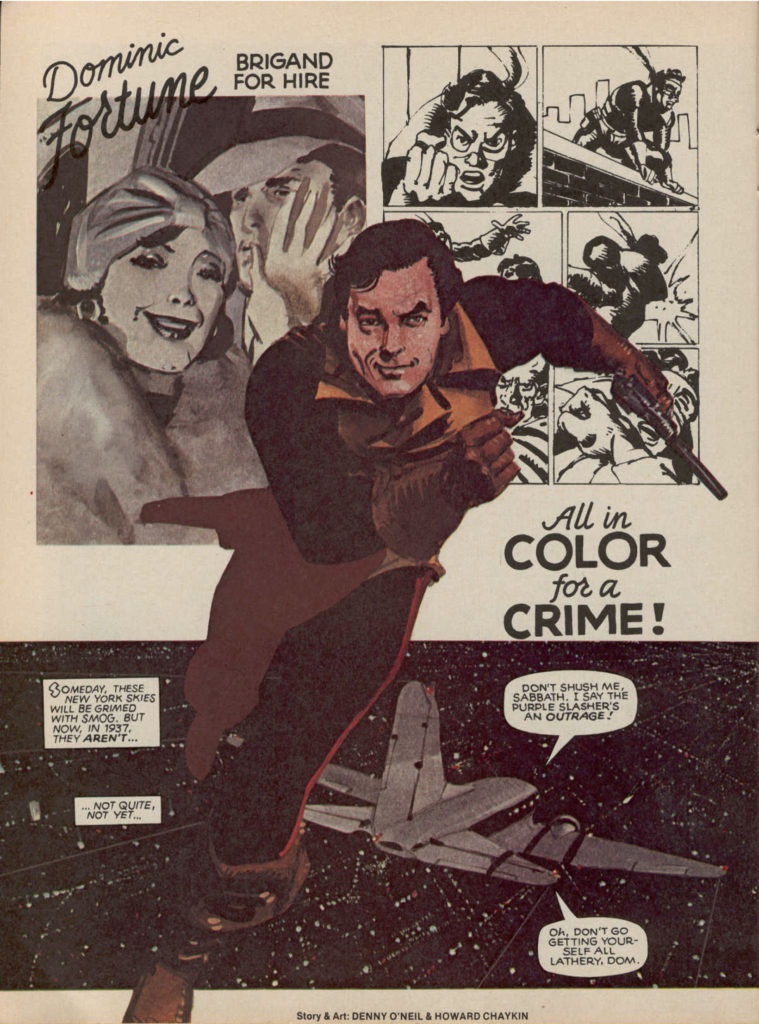 The Dominic Fortune stories aren't bad. They're written and drawn by Howard Chaykin, after all. But they're not all that interesting either. I'm not going to spend a lot of time on them here. (I'm also not sure they're canon.). I'd grade them at a C.
The Hulk stuff continues to rate as average or slightly better, depending on the story, but issue #23 has one of the most important ones ever. Not really, but this happens: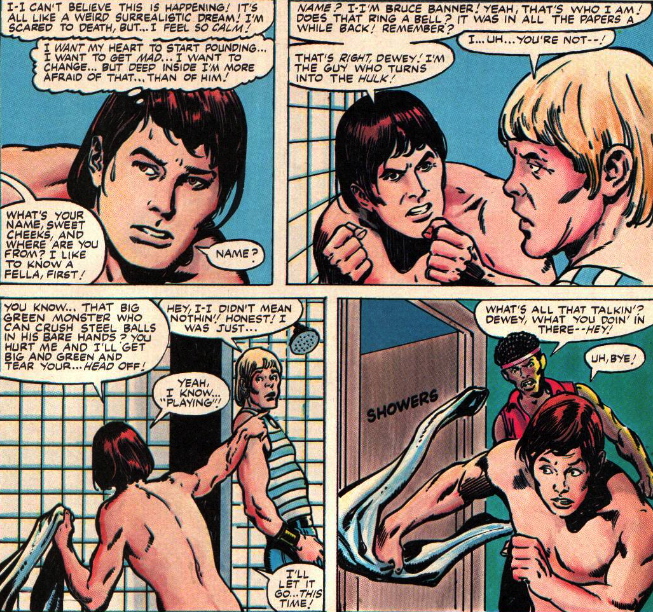 From Hulk Magazine #23 (1980) by Jim Shooter and Sal Buscema.
The above scene, where Bruce Banner is nearly gay-raped in the shower, led to a minor kerfuffle in the letters page and comics media, culminating with this apology by Jim Shooter…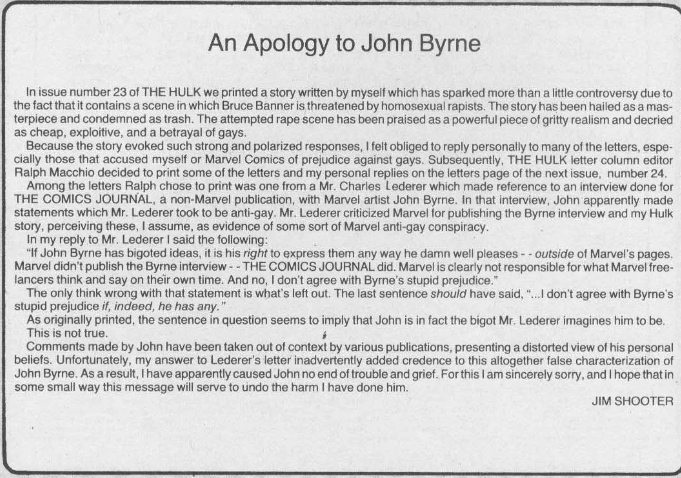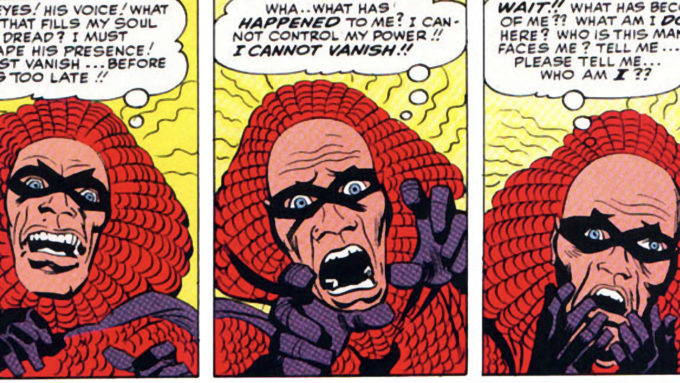 Where issue #1 was full of fresh and different material, #2 has a weak villain and a mediocre story. Vanisher. But look at that great splash page! We start with…