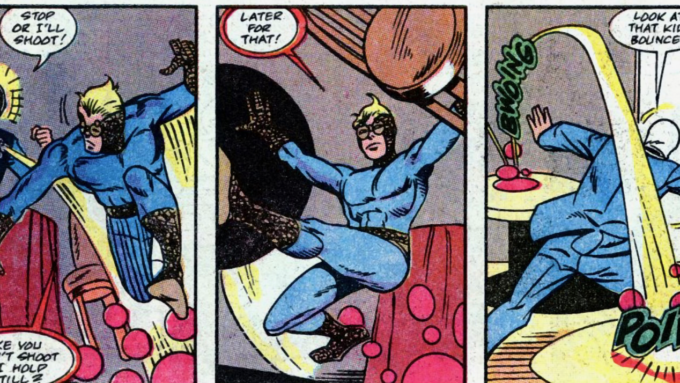 The Speedball creators get YET ANOTHER chance to prove this guy can carry a solo story, as he takes on a crew of villains who have masks like dice.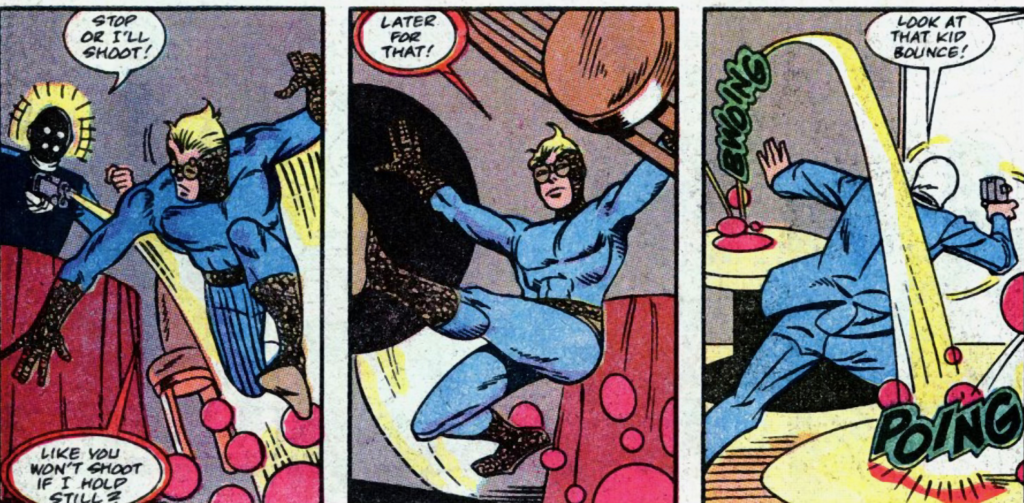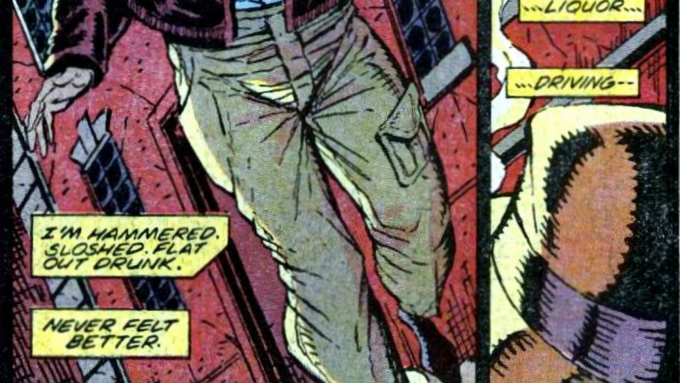 Writer/artist Rob Liefeld offers a drunk driving message from Wolverine. That's odd. And this story reads like it was written by a drunk person. Wolverine hunts Wild Child, who is…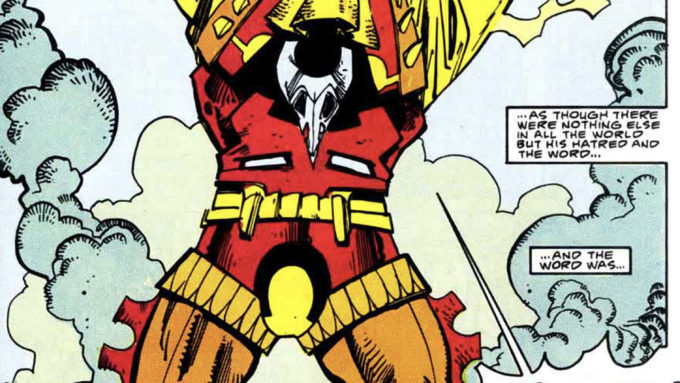 Everybody gets a turn in the box, and this time The Beyonder forces Power Pack to include him in their story. You know, he tried his hand at love, total…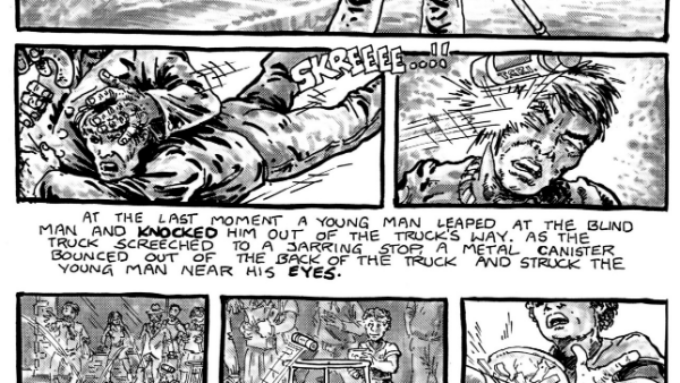 No, the above crossover didn't happen–even if Eastman imagined it. But this one did: Thus, Daredevil is canon in the TMNT universe–even if vice-versa is not true.