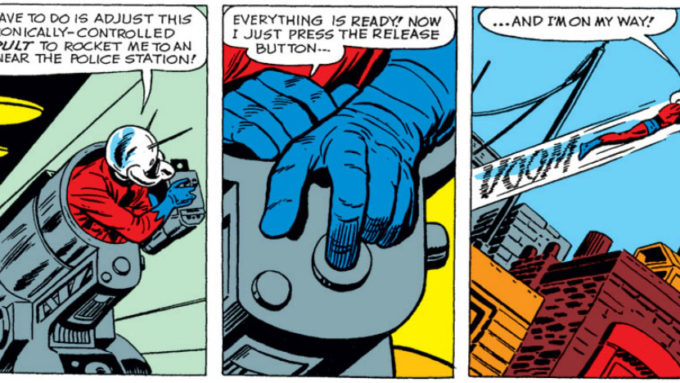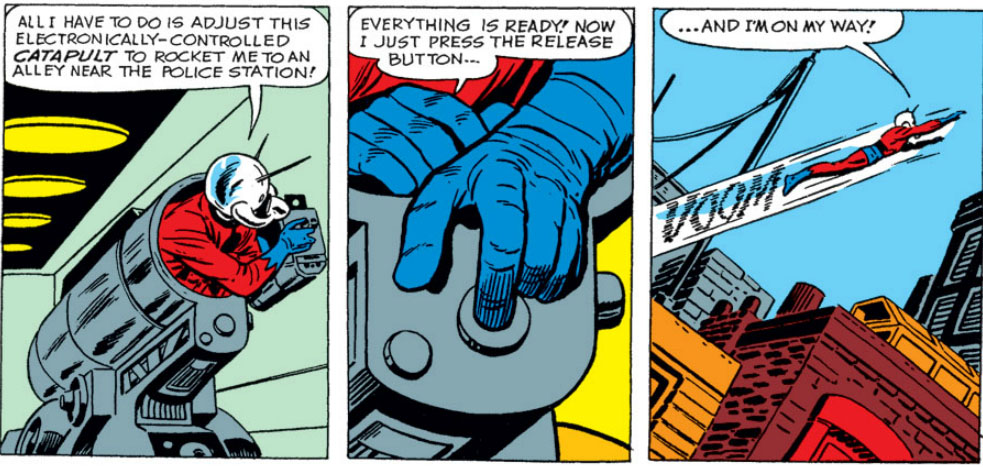 I'm grouping these two issues together because, collectively, they're less than a full comic book worth of Marvel 616 story. Two short Hank Pym tales, with nothing of great importance. The most interesting parts are the little details and gimmicks, like Ant-Man's chosen method of transportation (above). And the diagram of his base.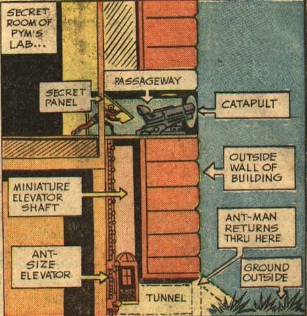 The villain in #36 is Comarade X, who turns out to be Madame X, a.k.a. the Russian agent Nina Tsiolkovsky. She will return many years later when the West Coast Avengers books start reminiscing about these old Tales. Her unmasking is kinda cool…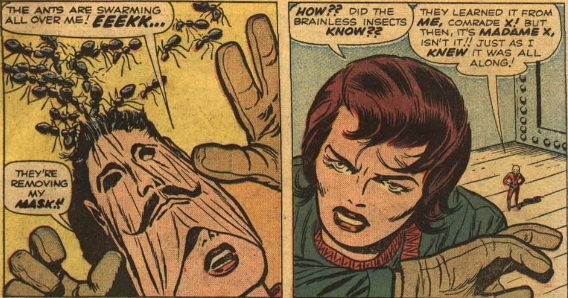 In issue #37, Hank gets hit with a water gun.
It's hard to take a character seriously who is beaten by a hose set on "spray" and saved by a piece of candy.
Still, reasonably fun stories.
Creators: Stan Lee, Larry Lieber, and Jack Kirby
Grade: C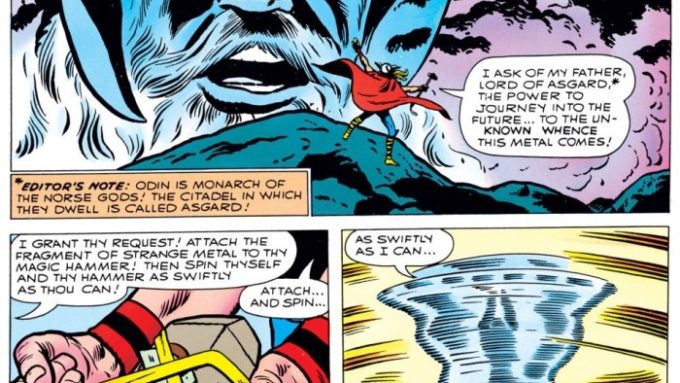 Stan Lee only takes credit for plotting these stories, and lets his bro write the scripts, and Kirby gets pencil credits but the art is not very Kirbyish in many…