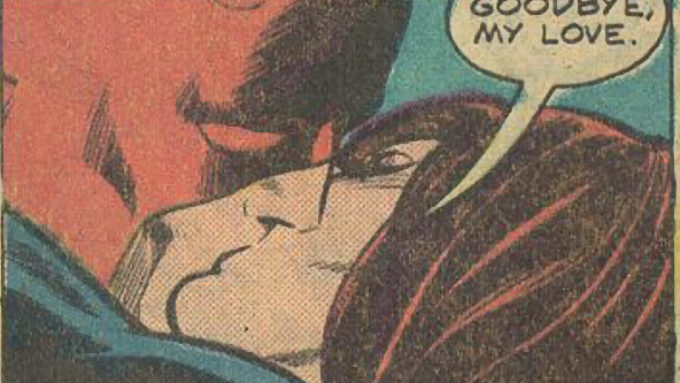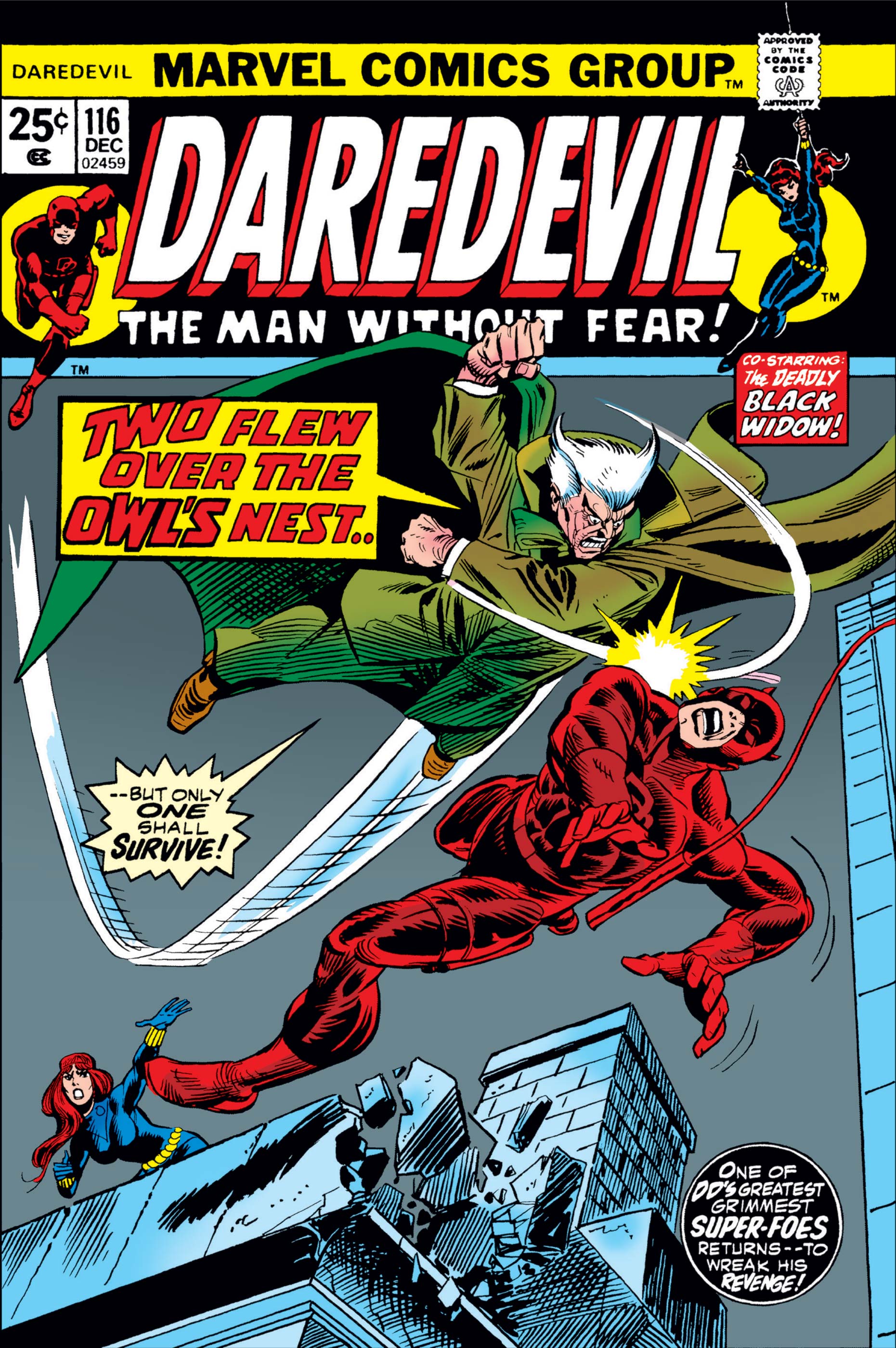 Steve Gerber plotted and Chris Claremont wrote #117, which represent Gerber's last work on DD.  On the cover, The Owl has white hair. On the inside, it's dark. I think it looks better white. Anyway, that's just the first typo in these issues.
Daredevil traces crime to its source: The Owl.
And some dude's mom's bedroom.
I do like the silhouette catfight between Shanna and Natasha.
The ladies rescue DD from the Owl in a nice turnabout (usually a damsel is in distress, not a Daredevil).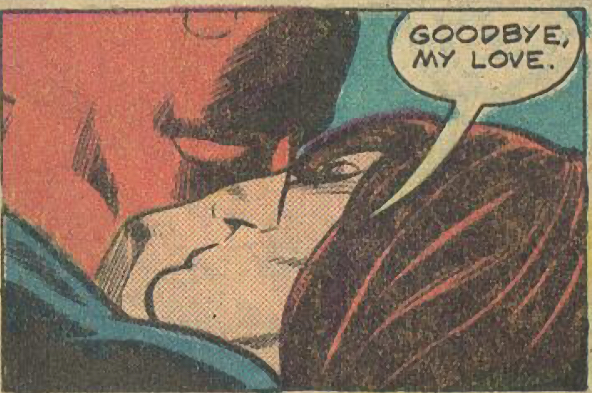 At the end of the issue Matt and Natasha break up, marking the end of their affair (for now). I don't know if this was an editorial decision to begin to "undo" Gerber's run, or if it was Steve's own idea, or Chris'.
But the series doesn't really get a lot better any time soon. The next year-or-so of issues, before Marv Wolfman is installed as a regular writer, are basically all fill-ins.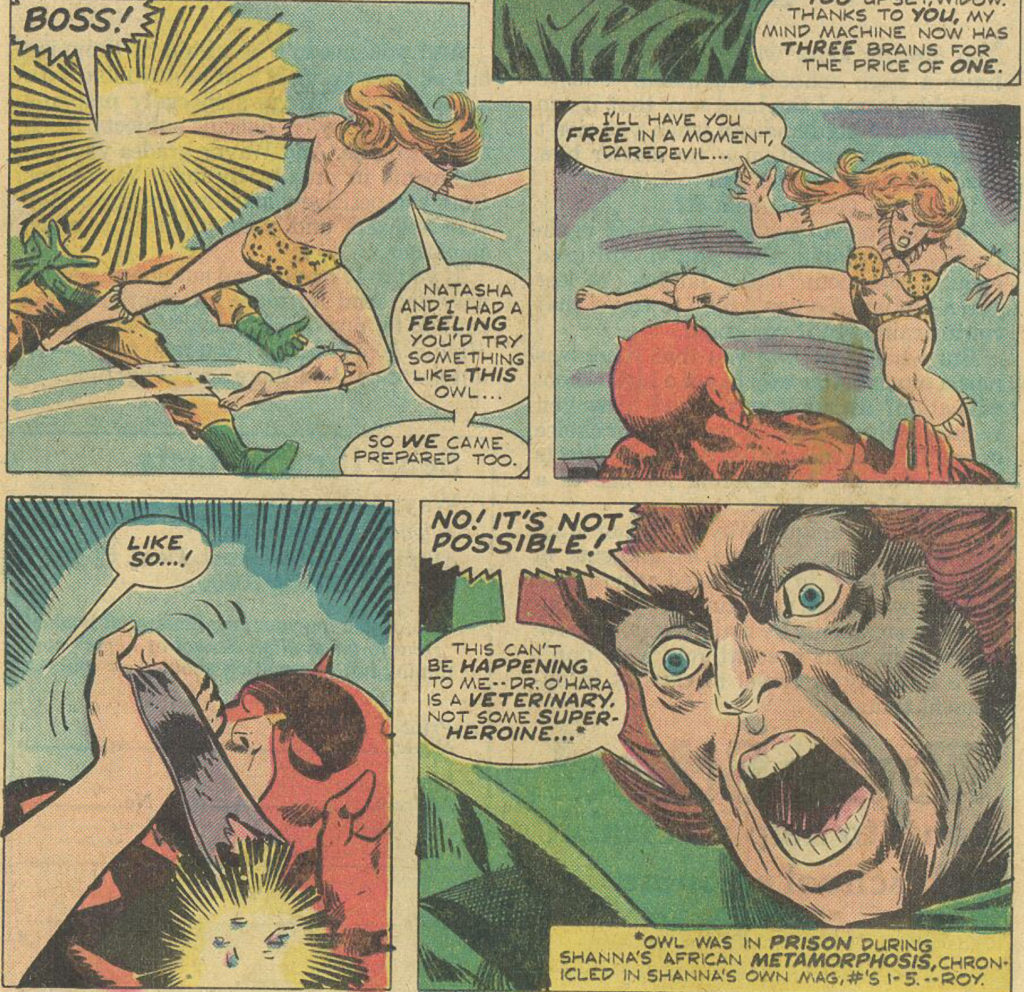 I mean, even the editors aren't even trying. Owl thinks Shanna is a "veterinary??"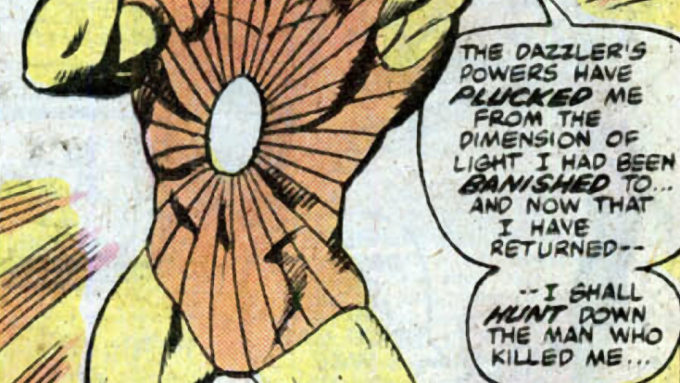 Before the action starts, Peter Parker dates his date to see Star Trek. Then, Lightmaster kidnaps Dazzler. He is the perfect villain for Dazzler. In fact, it's her light powers…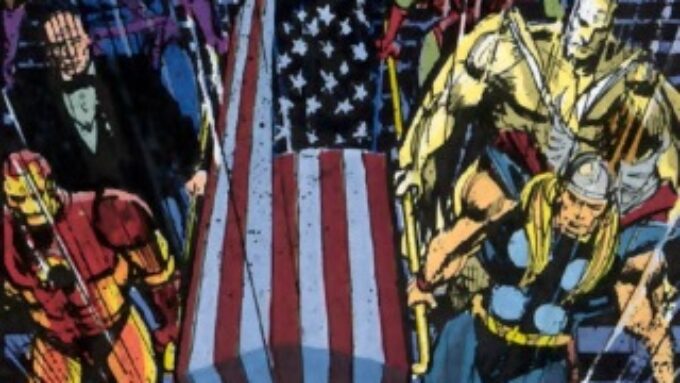 What makes this Punisher appearance different from his other dozen-a-month appearances? Klaus Janson! The U.S. is shipping arms to a South American country to support an insurrection. Of course, the…