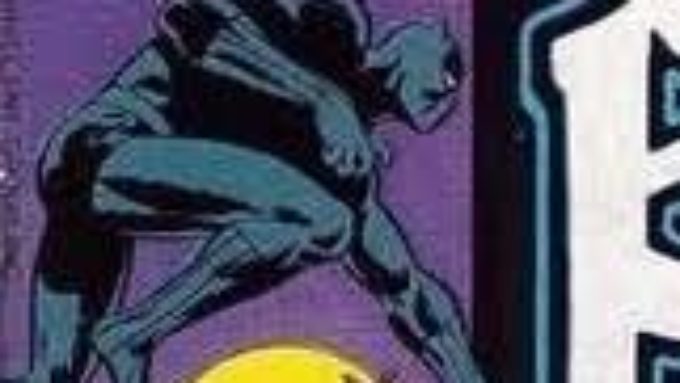 First appearance of The Thunderbolts. The black street gang, not the team of villains/heroes of the 1990s. Actually, these Thunderbolts are black militants. Their leader, William Carver, will become the superantihero Thunderbolt. But he will never be a member of the Thunderbolts, because he'll die decades before that series is even a concept.
Also, the first appearance of Turk Barrett, the hood that Frank Miller will bring back as a running gag.
Also, Black Panther guest stars.  And there's pretty much nothing better than Gene Colan drawing Black Panther.
I noticed: BP and DD may be the only Marvel heroes with a single colored costume.

Not a great issue, but we get a Vice Presidential cameo and look how Gene Colan had the half-mask hovering over LBJ in the panels above. Beautiful.
And not so beautiful: Roy Thomas jive.
He doesn't seem to know what "trippin'" means.
For the complete history of the MU, year by year, go here.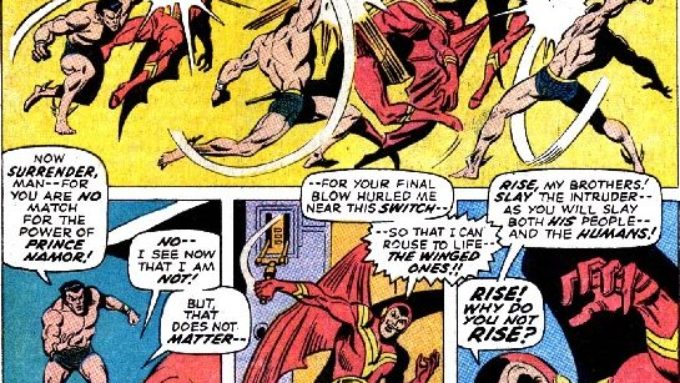 John Buscema's little bro signs on as a multi-issue storyline begins, with Namor trying to make Atlantis a legitimate government by enforcing shipping lane boundaries, fighting water pollution, and joining…