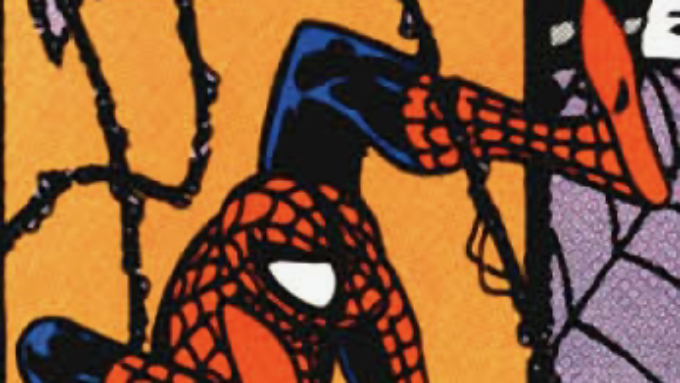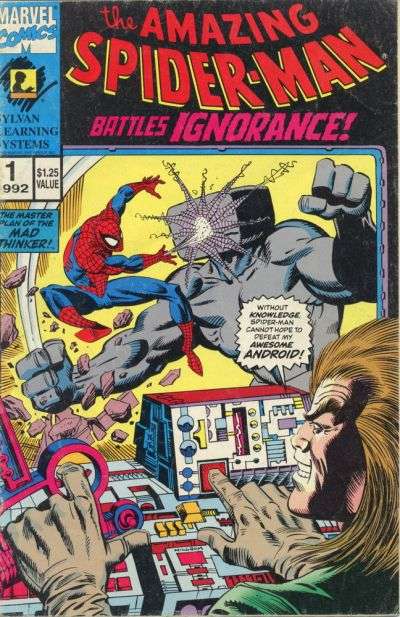 A give-away comic, not canon. It promoted the Sylvan Center, which taught computers to kids.
Why am I covering it? Because I happened to read a copy, so why not?
Also, it was written by George Caragonne. He wrote a lot of kids comics for Marvel, but also wrote porn comics for Penthouse Magazine.
When you look him up on Fandom it says only this for his bio: "After abusing drugs and possibly embezzling from Penthouse Comix, George Caragonne committed suicide by jumping 45 stories from the Marriott Marquis Hotel in New York."
Wow.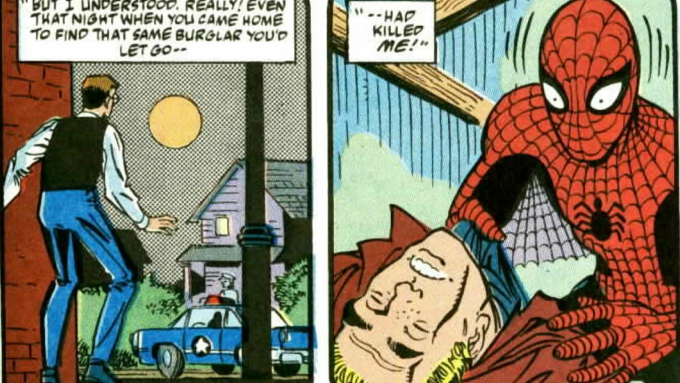 Black Fox returns, and asks a question… The answer is yes, Spider-Man appeared on every streetcorner in the 1990s. Black Fox steals from the wrong dude. A doctor. Doctor Doom….