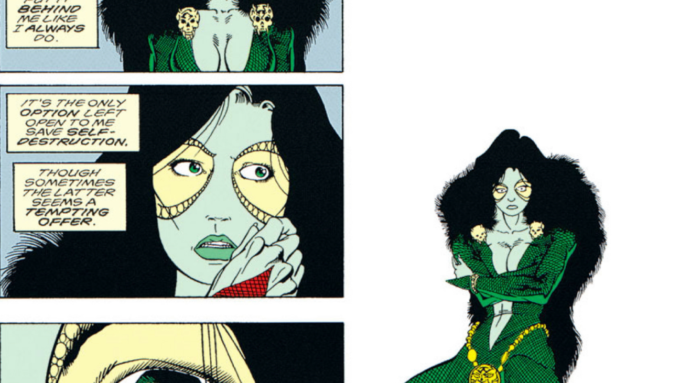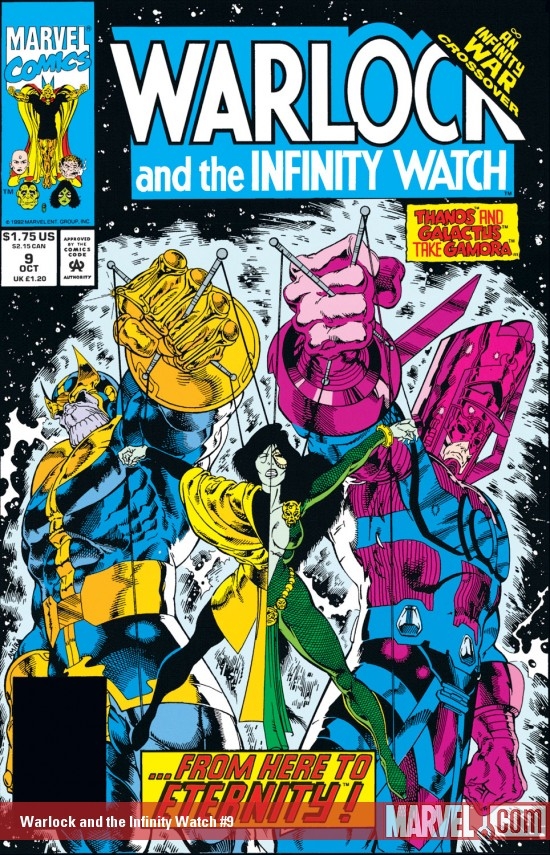 At the start of Infinity War, Infinity and Eternity were put in a mystical prison, and in this issue Gamora frees them. The experience has her remembering her childhood, and talking about it with Thanos, her adopted "father."
This issue was interesting in that it showed how Thanos "upgraded" Gamora. Still canon–it's even movie canon. Here's how the comic renders Thanos saving Gamora after annihilating her entire race.
Right into the movies.
We also see that Gamora is scarred forever from the ordeal of being cybernetically enhanced.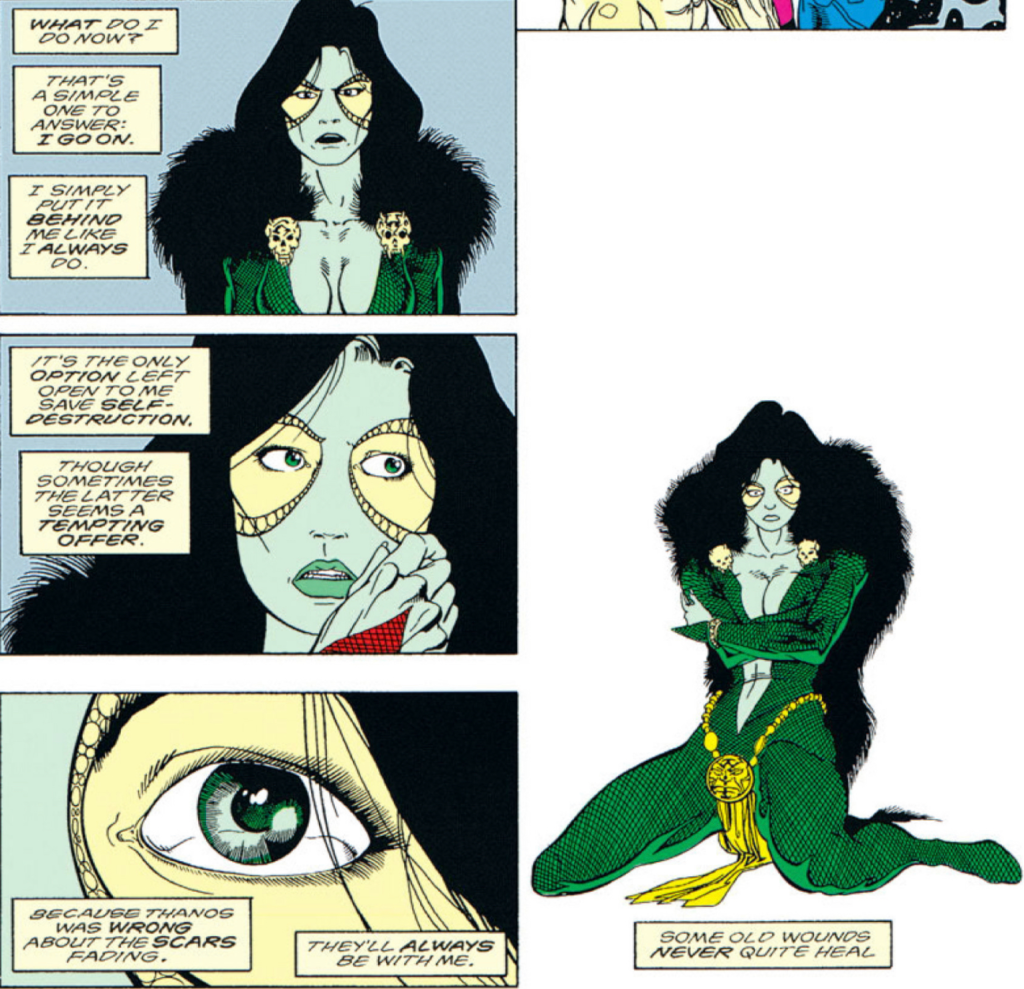 I like having some stories that are devoted to Warlock's ensemble.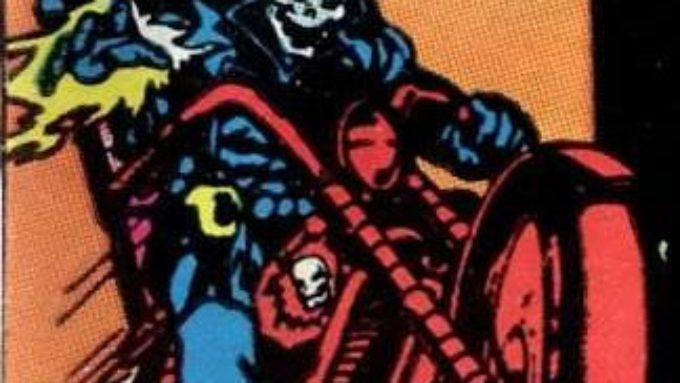 I bet I know what happened here.  Someone in editorial said, "Hey!  Ghost Rider has only appeared in his own book as the title character, 3 other series as a guest, and…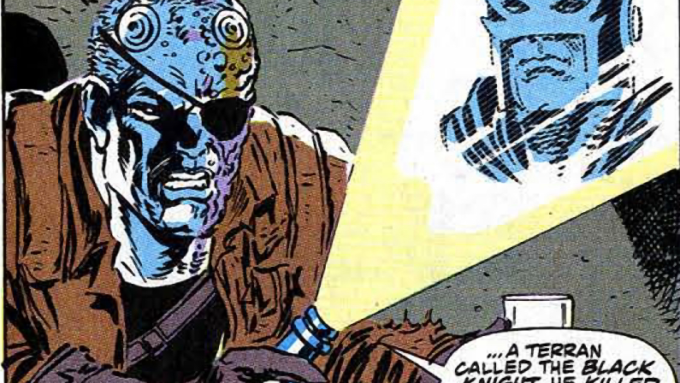 Look! There's a water tower on the cover! Most important part of these issues? Herc shaves. Second most important: Thor bonks Herc on the head. Except that that is NOT…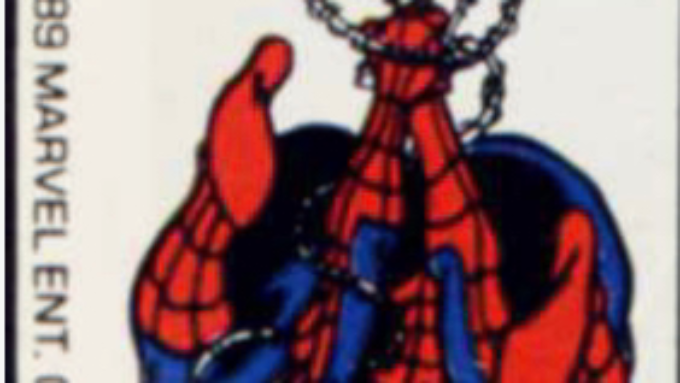 A hologram cover!  A gatefold poster! It's the beginning of the end of content-based comics! As far as 30th anniversary issues go, it's a parallel of Spider-Man's origin but this…