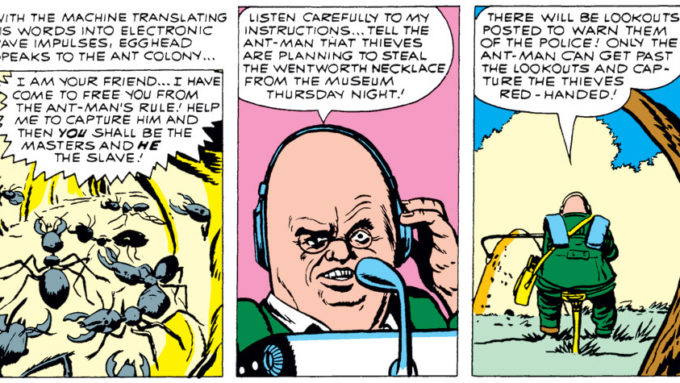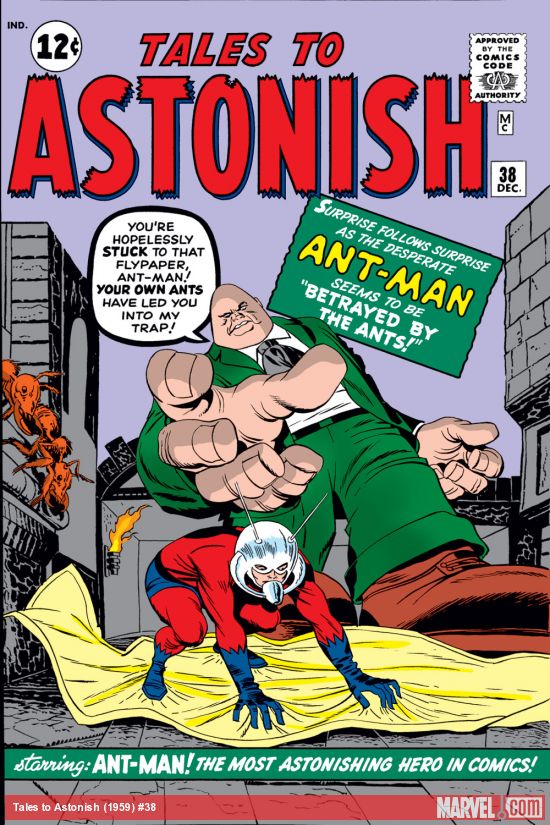 We meet Egghead for the first time #38, Ant man's first arch enemy, who traps him in flypaper.
Here's his "origin," which is nothing you couldn't have anticipated:
So, he's spurned. And criminals in Hank Pym's hometown find out, and recruit him to take down Ant-Man. Because, wouldn't you be pretty damn sick of being beaten up by insects?
Egghead's strategy is to create his own ant-talking tech and beat Dr. Pym at his own game.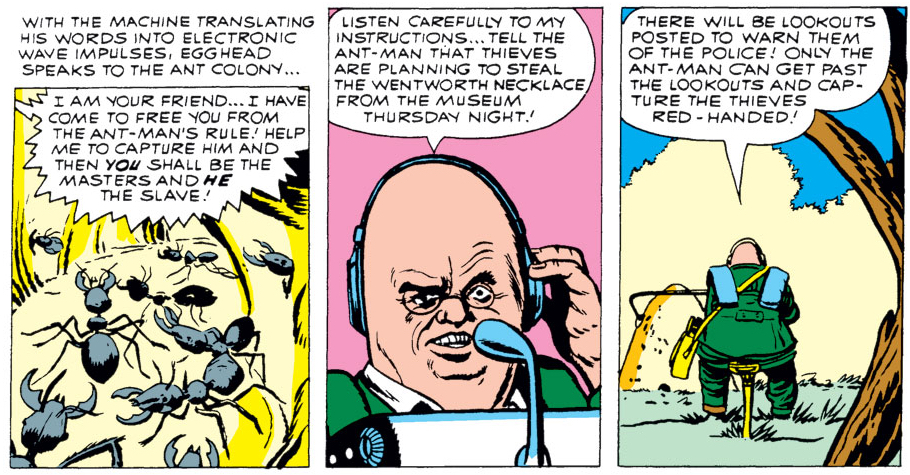 But it turns out that ants are more than just robotic creatures easily controlled by radio waves–they have loyalty!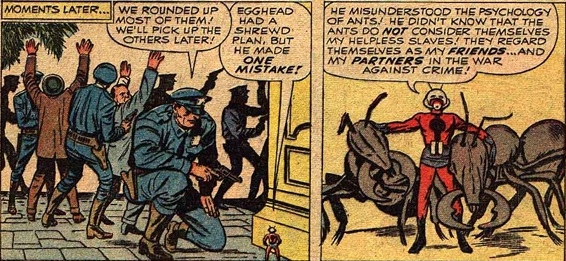 This should put to rest any concerns animal lovers might have had that Pym was exploiting the insects.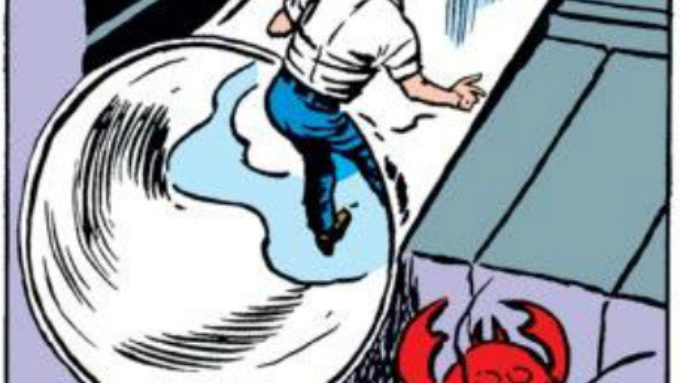 In "The Man in the Ant Hill," Dr. Henry Pym discovers Pym Particles, which can make him shrink to the size of an ant. The idea of shrinking was certainly…