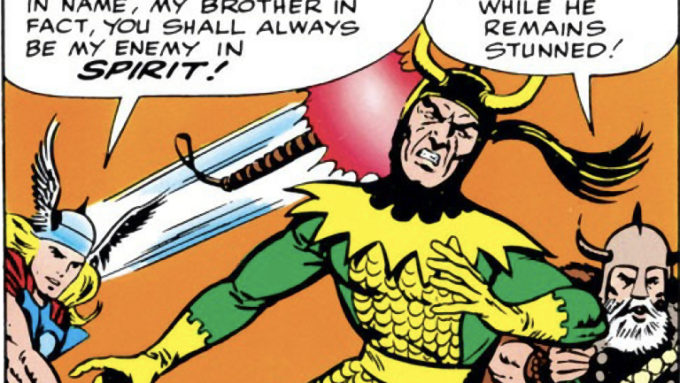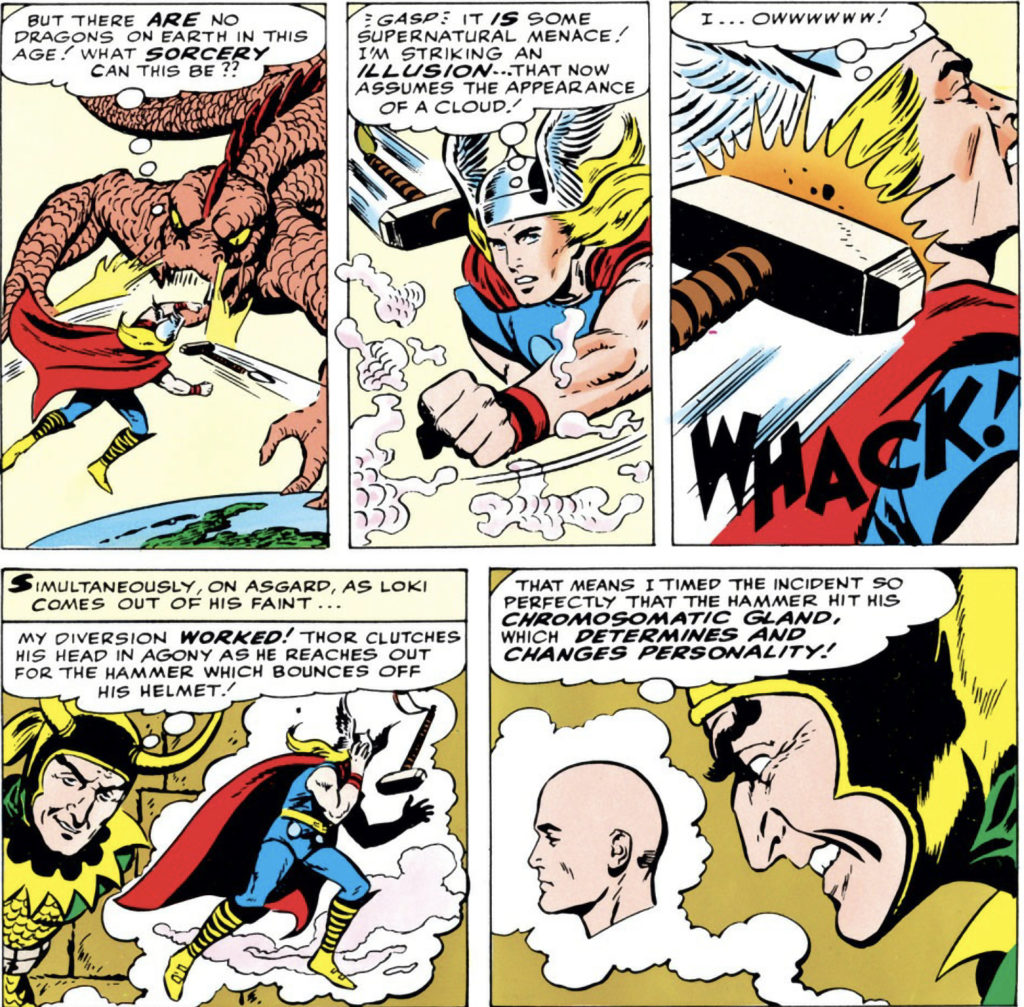 Loki manages to change the trajectory of Thor's hammer to hit Thor on his "chromosomatic gland."
Asgard anatomy.
This puts Thor under Loki's thrall.
They wreak some havoc together on Earth.
The effect is eventually shrugged off and Thor hits Loki back.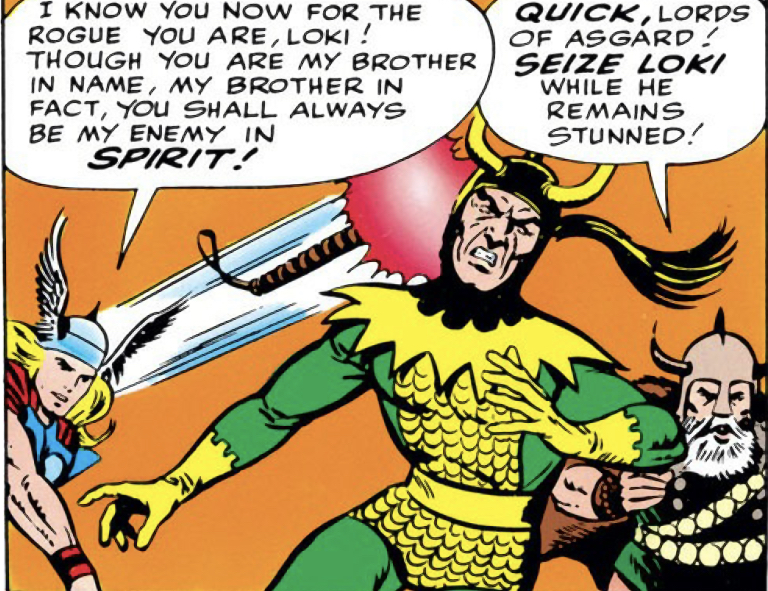 Then Odin casts a spell making Earthlings forget this all ever happened.
This is just dumb. Not even fun dumb, just dumb. I do like Loki being hit on the head with a hammer though.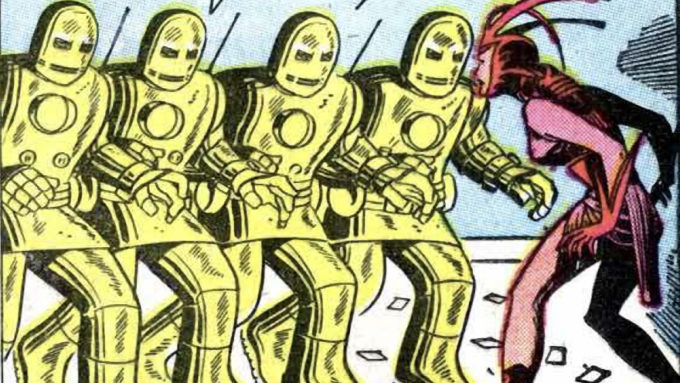 This issue introduces probably the least known underground kingdom: The Netherworld. No, it's not in another dimension. It's under New York City. But first, a giant Stark Technology fan creates…