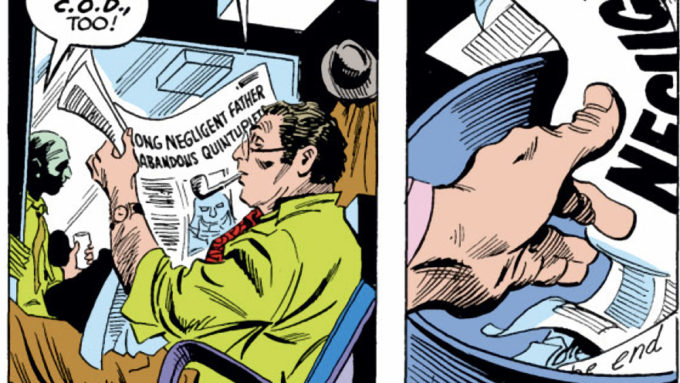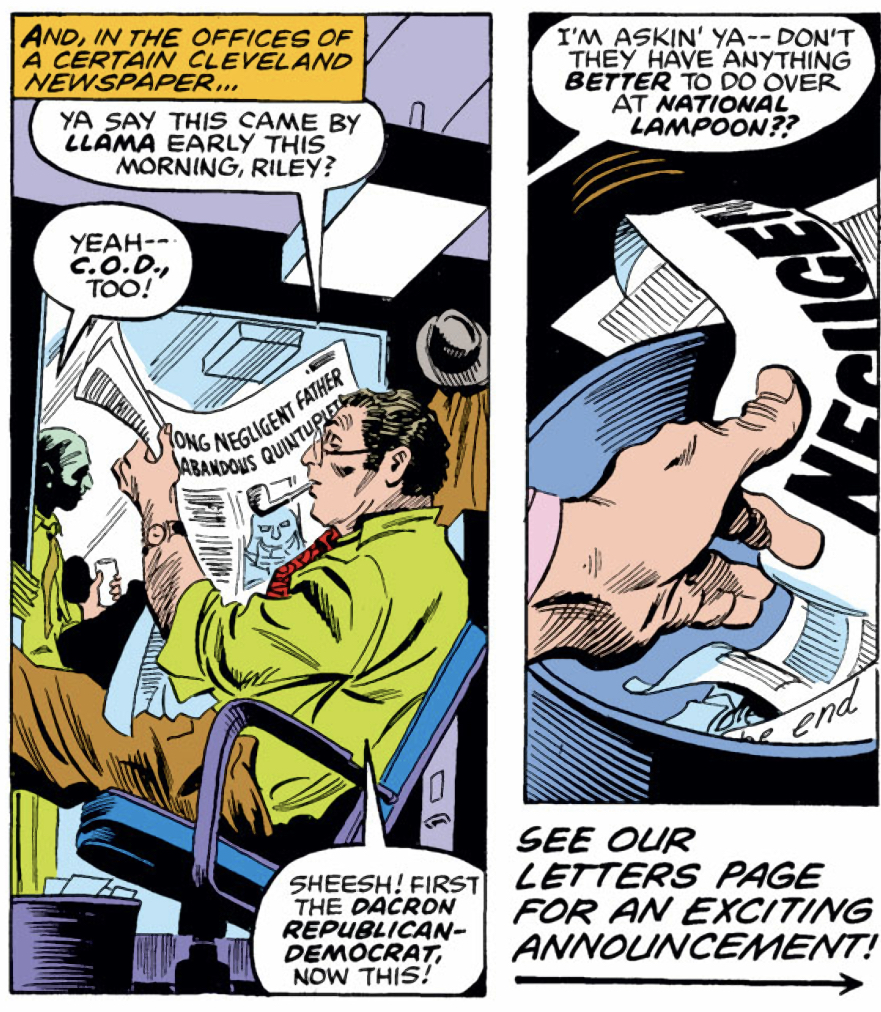 There are a few Steve Gerber scripts tucked in here, but for the most part these are a bunch of one- or two-issue stories by people who aren't Steve Gerber.
Howard the Duck wasn't Gerber's best work, but others have a much harder time making this book even basically readable.
The book finally comes to an end with issue #31. In a story that sees Howard get rich and lose it all, the final panels are above.
It will return with issue #32 in seven years.
The final panels are above, and they promise an "exciting announcement," which is that the book is over.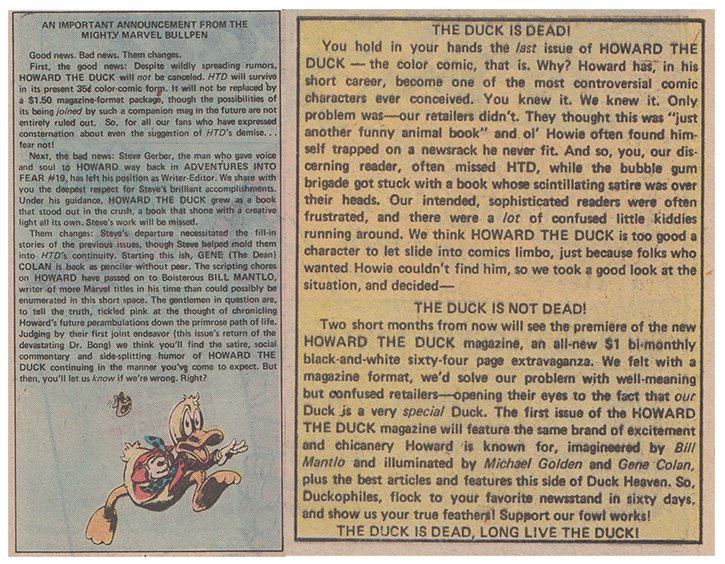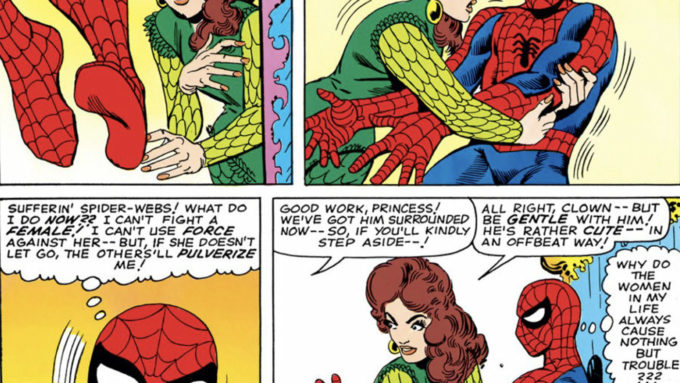 Ringmaster gets fired as the leader of the Circus of Crime and instead the Circus hires some clown to run their organization. Seriously.  They also change their name to become The…