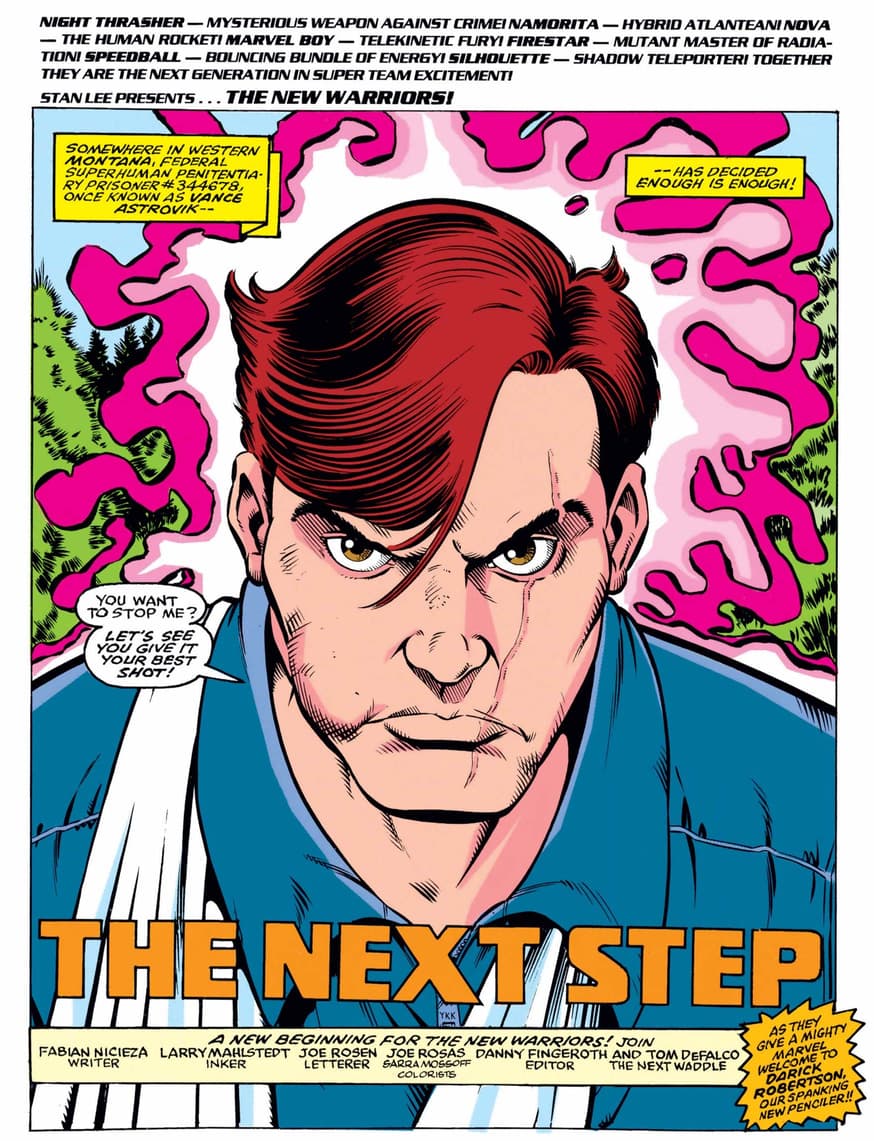 Last issue, Marvel Boy was convicted of manslaughter for killing own father. This issue, the team tries to break him out of the prison transport, staffed by Guardsmen…
…but when they succeed he says he wants to do the time. And there are no repercussions from New Warriors committing all kinds of assaults and other felonies.
Meanwhile, Rage transitions out of The Avengers and into this new team.
So far, this has been a good book. But the team behaving as criminals to free Justice and the addition of Rage are not good signs for the future.