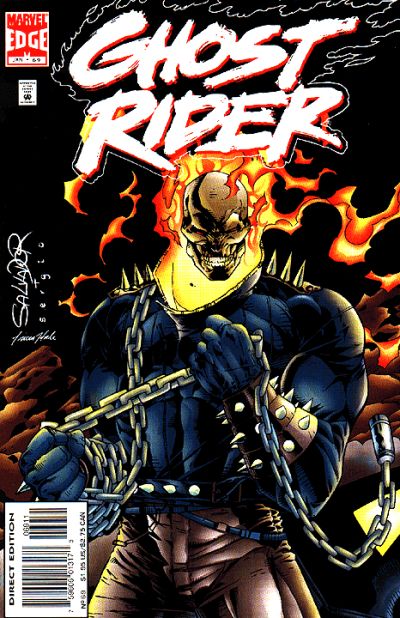 Series (and character) creator Howard Mackie ends his run on somewhat of an anticlimactic note, with Danny and Ghost Rider acting in concert to avoid violence and vengeance.
This is NOT the Ghost Rider we want to read about, but it does resolve the "Danny is tortured by his demonic side" storyline that has been around from issue #1.

Overall, Mackie did a solid job with this book–Ghost Rider is a difficult character to write about, and often comes off as a "one note" guy. In Mackie's hands, he became the leader of a franchise that spawned multiple spin-offs and eventually served as a hub for Doctor Strange's solo book as well.