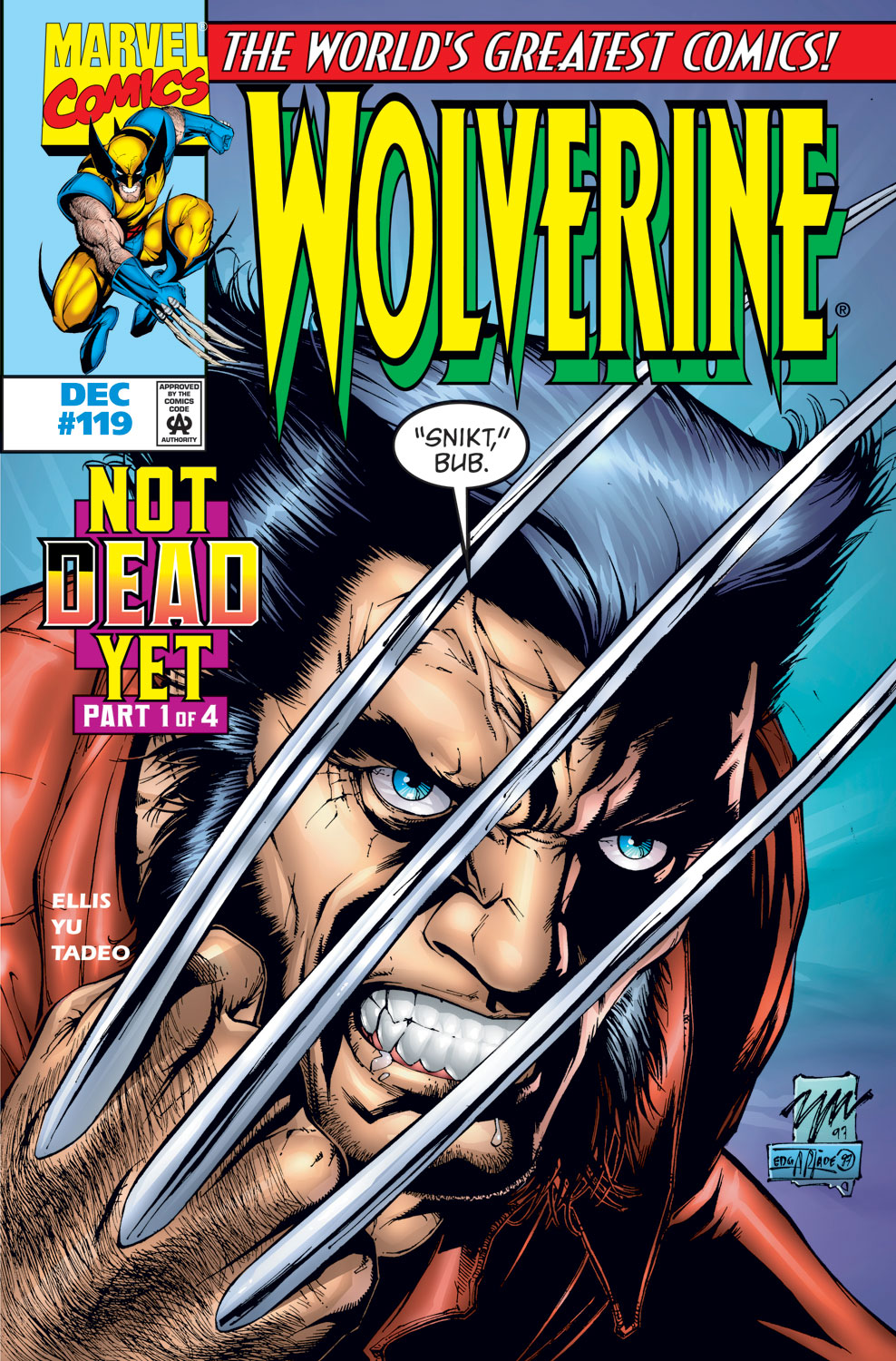 Warren Ellis. Leinil Yu. Okay, yeah, I was on board. I wish it were better though. It's another "Wolverine hunts a bad guy from his past" story, full of flashbacks to Logan living in Japan, motorcycle chases, etc.
Warren Ellis has to try really hard to make a bad comic, and this isn't bad. It's just not where I would have liked it to be given its pedigree. Of course, it's also very early in these creators' careers.
Here's the final scene (the guy Wolverine hunts throughout the issue is the one who is "not dead yet").
Now he's dead.