MOON KNIGHT VOLUME 2: HOW TO TURN A CHARACTER FROM COOL TO CORNY IN JUST SIX ISSUES
Gone is any subtlety or room for doubt. In this origin retcon from Moon Knight Volume 2, #1, Spector is clearly dead and Koshnu is clearly not just a voice in the character's head….Moon Knight has moon-super-powers!


And now his costume isn't just all white, it's got gold flourish.  
It's the Donald Trump version of Moon Knight. And new weapons.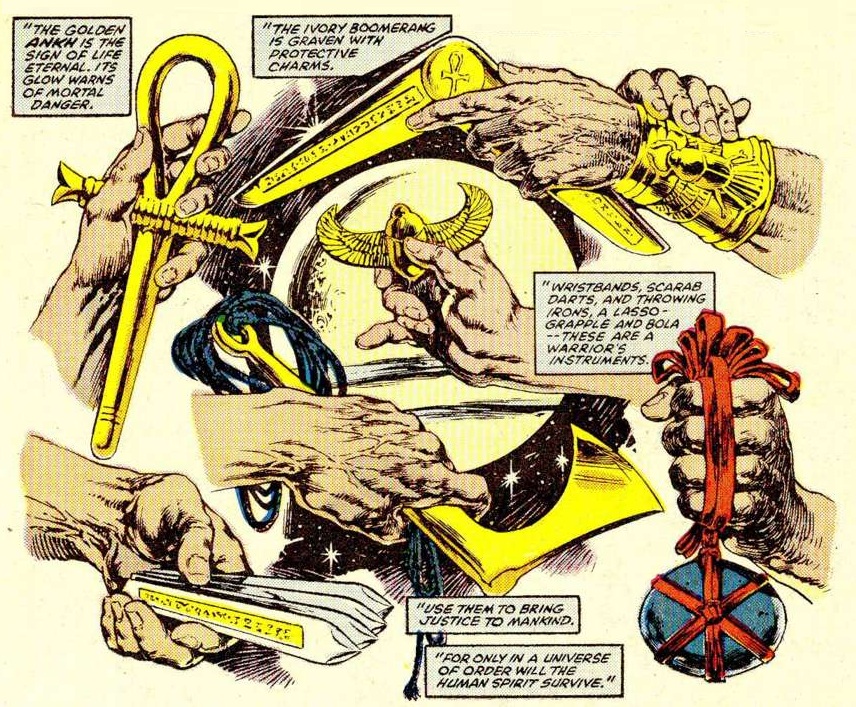 Even a great Bill S. cover can't save the second volume of Moon Knight, subtitled, "Fists of Koshnu." It's just bad. Bad bad bad.