Punisher takes over as director for child pornographers.  Kidding of course (get it, 'cause he's yelling "cut!" in the panel above?). 
He's got a headband now, but not on the cover.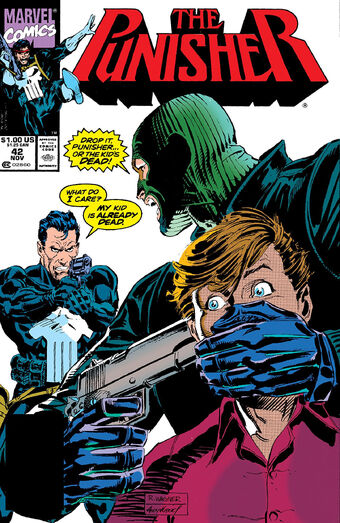 That is a weird cover. That really, really stupid and out-of-character scene depicted on the cover never happens inside the book.