For reasons that really aren't worth getting into, Alpha Flight are living in a mansion haunted by the ghost of Diablo's old lover. She summons Diablo to fight them.
Also, this is an ensemble book, so we get developments in some of the characters. One of which is Shaman.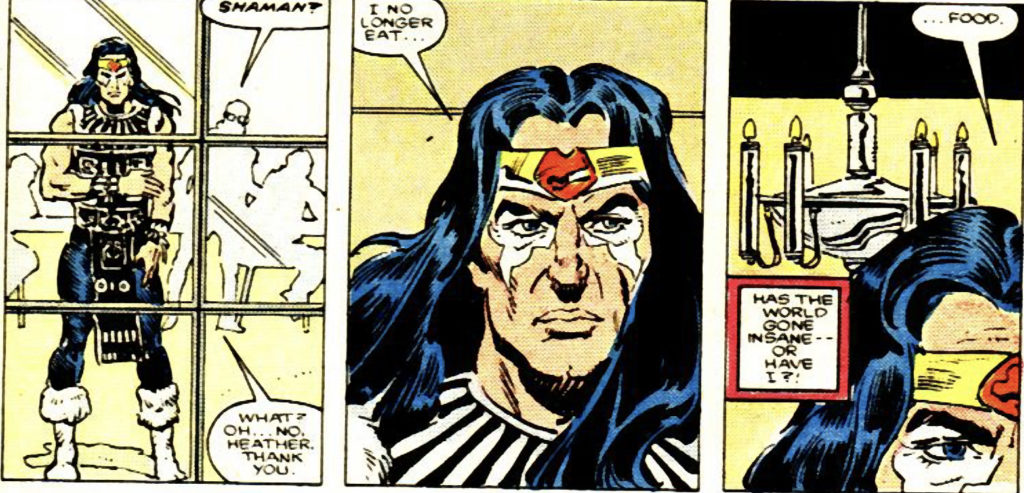 Is he a vampire now? And what's with the "crying Native American" schtick?