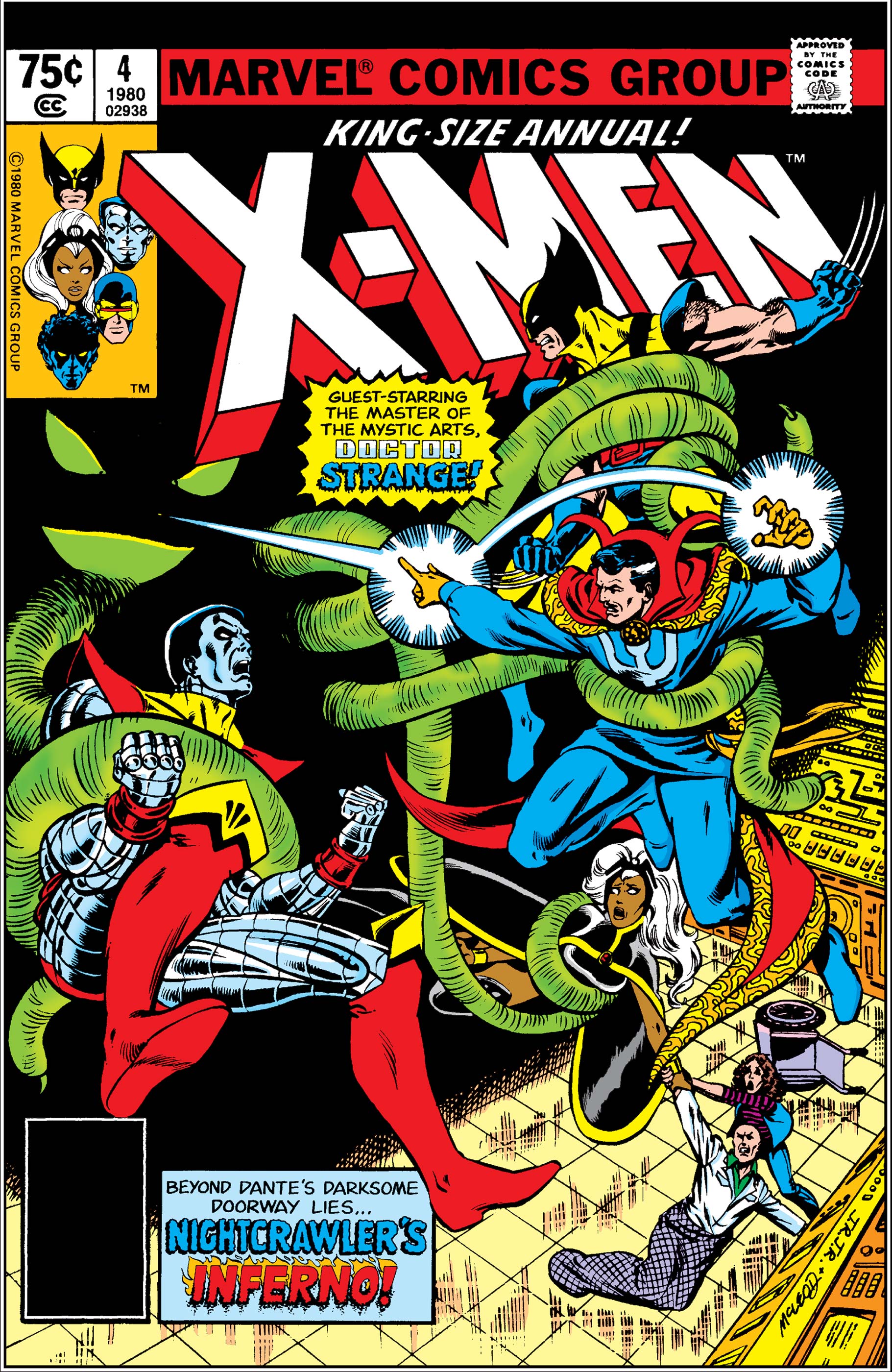 Nightcrawler's girlfriend, Amanda Sefton, is actually a witch/daughter of a demon–and the X-Men need Dr. Strange's help.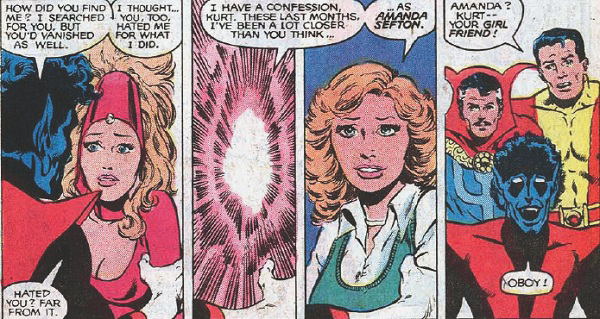 That look on Nightcrawler's face…
The story is based on Dante's Inferno–except it's "Nightcrawler's Inferno."
With Strange, the team navigates the various levels of a hellish dimension to save Amanda.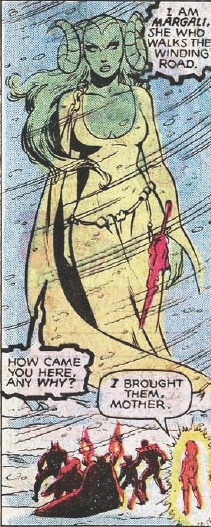 Her demon mom, Margali Szardos, will become a player in the Excalibur series.
The story takes place on Nightcrawler's birthday, and Wolverine gets him a framed picture of Wolverine.
That's pretty funny.
Also, Kitty becomes an official member.