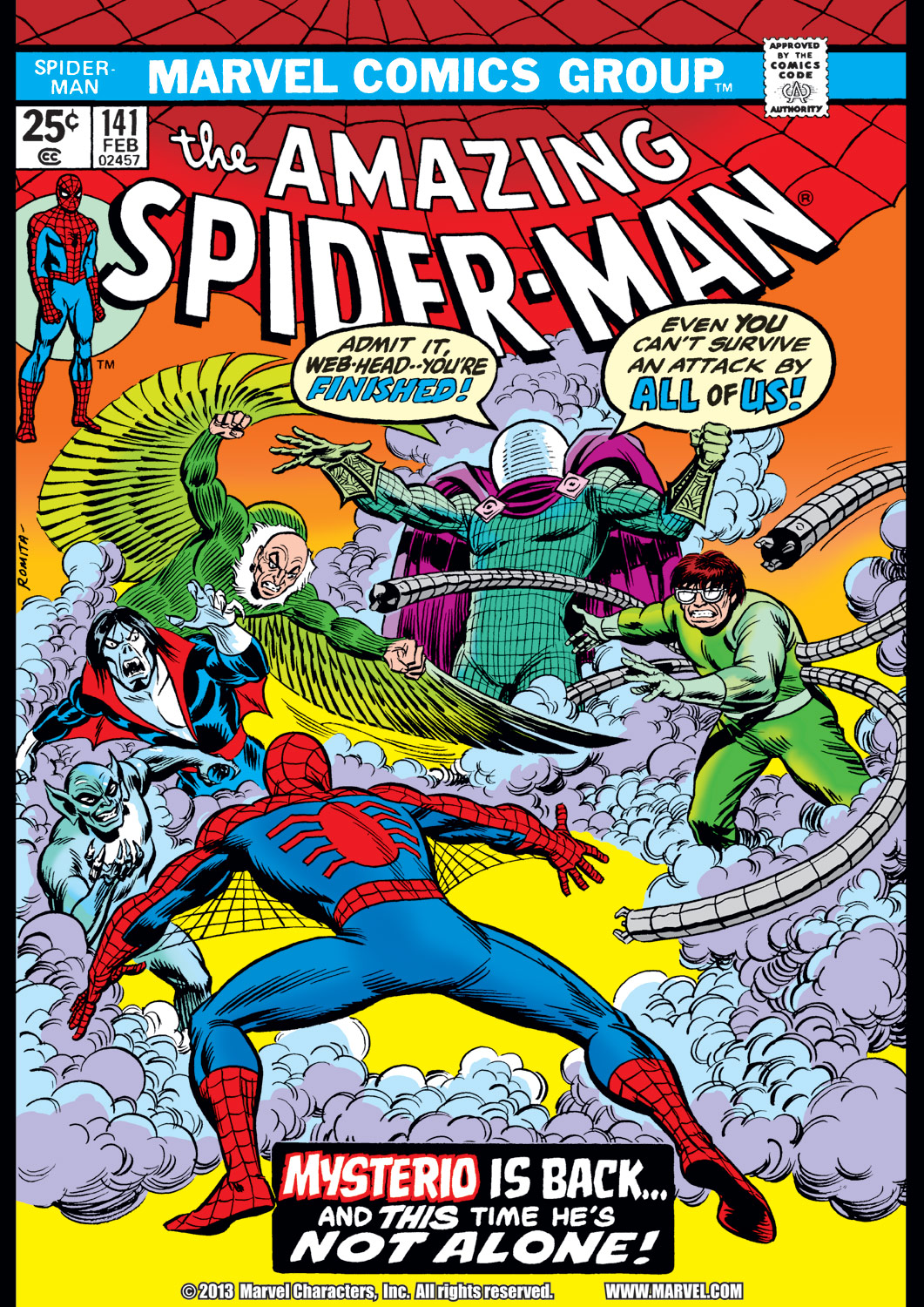 Betty and Ned are getting married, and we got a nice scene with MJ and Peter.
MJ pops in and out of Peter's life throughout the 1970s and '80s.
But the real reason to read this story is the destruction of the Spider-Mobile.
Issue #141 featured a long car chase in the Spider Mobile. It makes zero sense that Spider-Man, who can swing all over hell's half acre, would want to be grounded in a dune buggy while being chased by cops.
Fortunately, the Mobile was wrecked in the very next issue:
The villain we have to thank for it all is Mysterio.