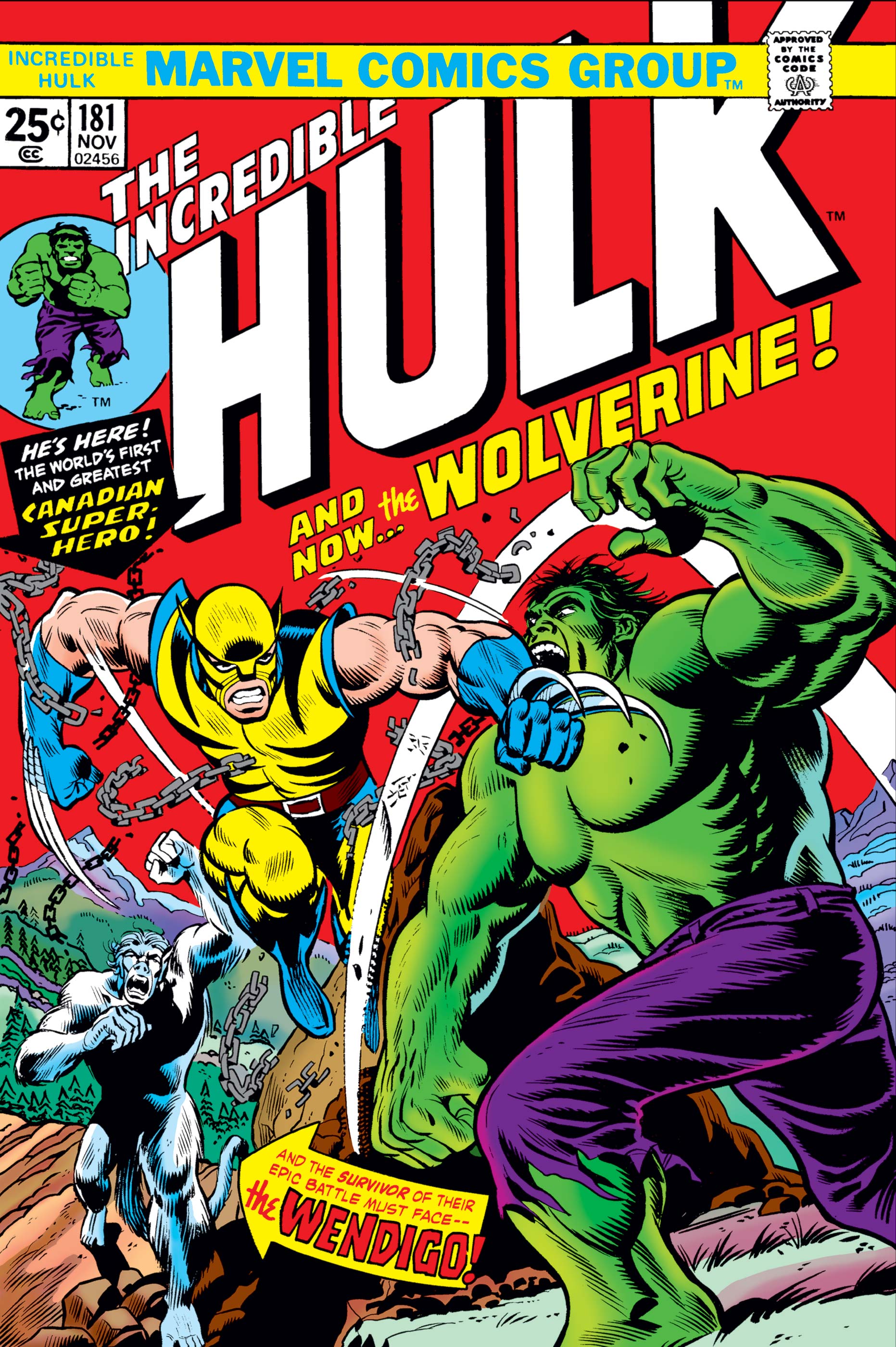 On his second Hulk issue, #180, Len Wein creates the most important mutant not created by Stan Lee, and in his third Hulk issue, #181, he creates the most valuable comic in Hulk history.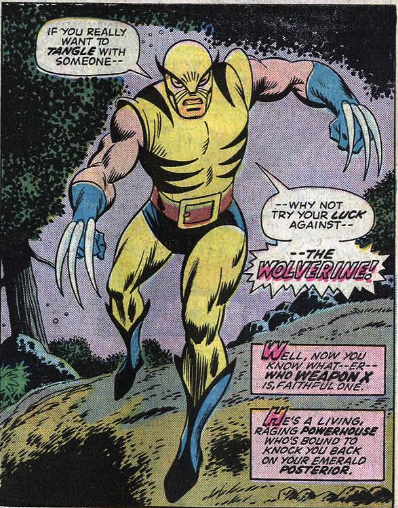 (Other than Hulk #1, but who can compare with the inflated values of first issues?  In mint, you can get Hulk #1 for $4k, and Hulk #181 for $2k.)
Impressive.
And it's all because of Wolverine.  Know what his first words were?
"All right, you freaks-just hold it! If you really want to tangle with someone, why not try your luck against the Wolverine!"
Does the story even matter? Not really. But it's easy to forget that before Wolverine shows up, Wendigo and Hulk bash each other in the head with their heads.
That's special. Wendigo also gets an origin:
There will be others who are transformed by the spirit of Wendigo in the future. My Wendigo tag refers to all iterations of the character because his human host could not matter less.
That's actually something different about Wendigo: Most human/monster hybrids in Marvel get more of a Jeckyll/Hyde type storyline.
All the fighting gets the officials to call in Weapon X.
I had forgotten that they called Wolverine that in his very first appearance.
The three issues are basically one long fight, but it's a great one. The two team up against Wendigo and then fight each other.
And in the end, it's not hard for Hulk to knock Wolverine out.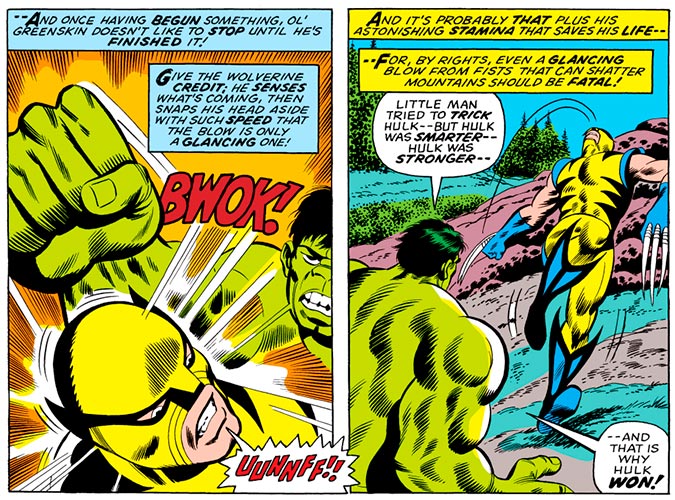 Turns out, Wendi does get a little bit of an arc.
And just as #180 introduced a new, unforgettable character, issue #182 introduced Hammer and Anvil! Remember them?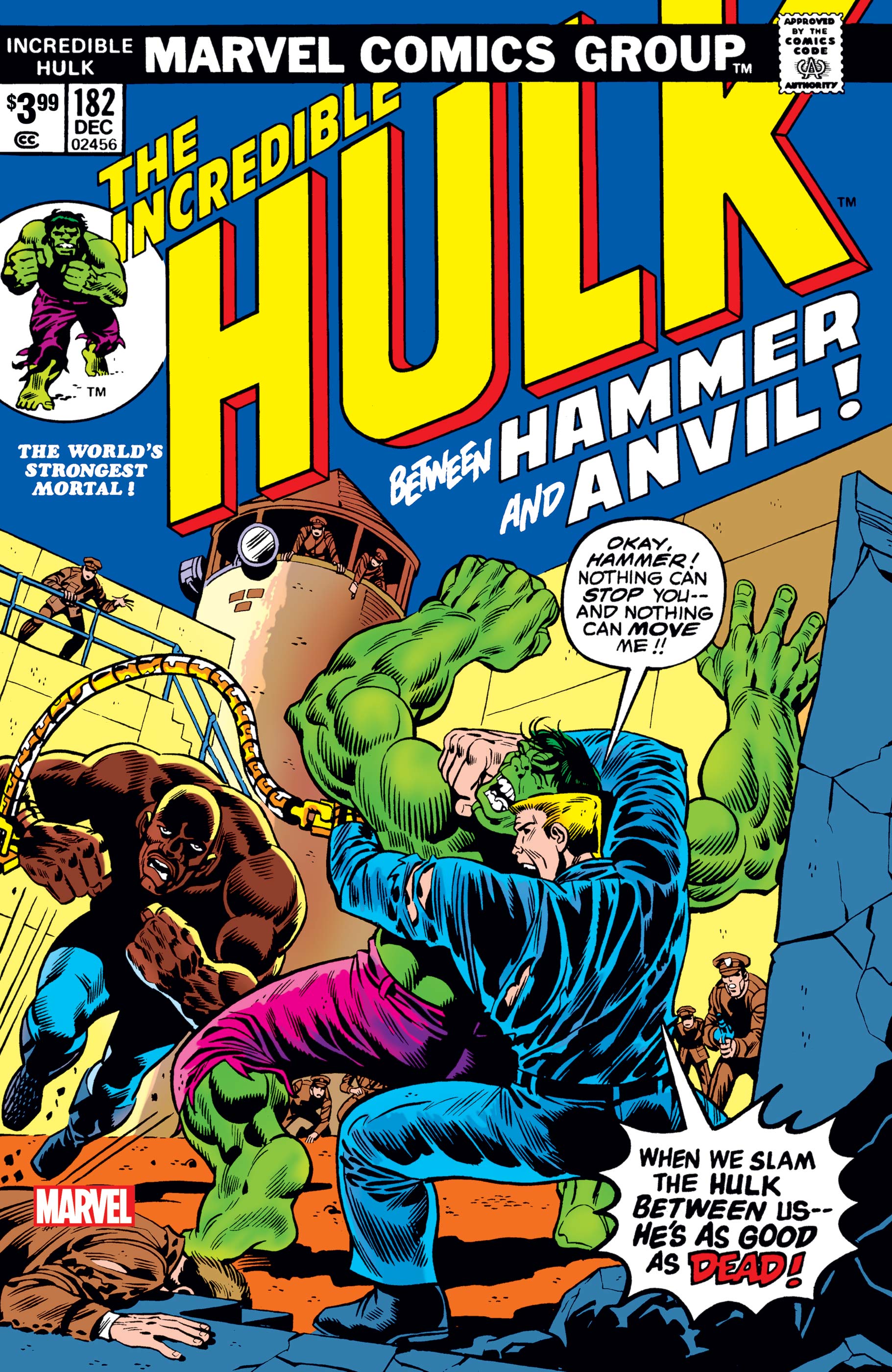 That's okay. Nobody does.
And it's also easy to forget, with all the Wolverine hubub, that Hulk showed his sensitive side as he apologized to a dude for busting his fence.