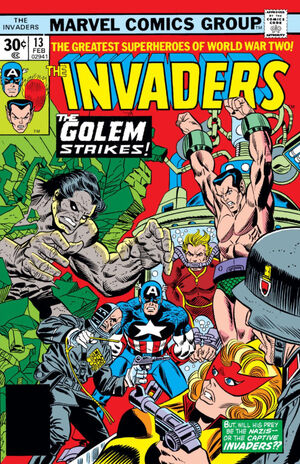 Another take on the Jewish myth of the Golem. It annoys me that there are so many different versions of this character, and no attempt to reconcile them with each other. At least in this case it makes sense to feature Golem, as the issue is about The Invaders' adventure in the Warsaw Ghetto during WWII. At least this version even has the
"ometh" on the forehead (interior–not on the cover). So it's very "Jew-y."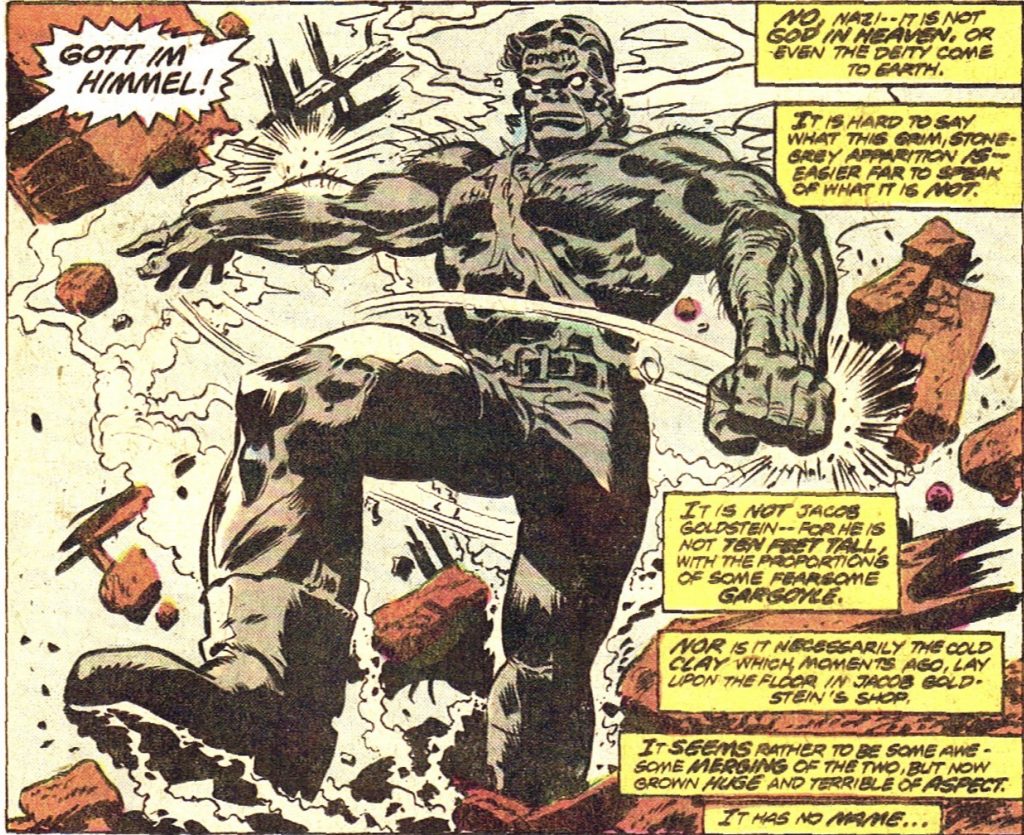 And as far as issues of this (really bad) comic go, this is one of the better ones. A Nazi captures the team and I like the way he restrains Torch/Toro (submerged–and this counts as a clear container for my tag, below) and Sub-Mariner (under heat lamps and encased in concrete).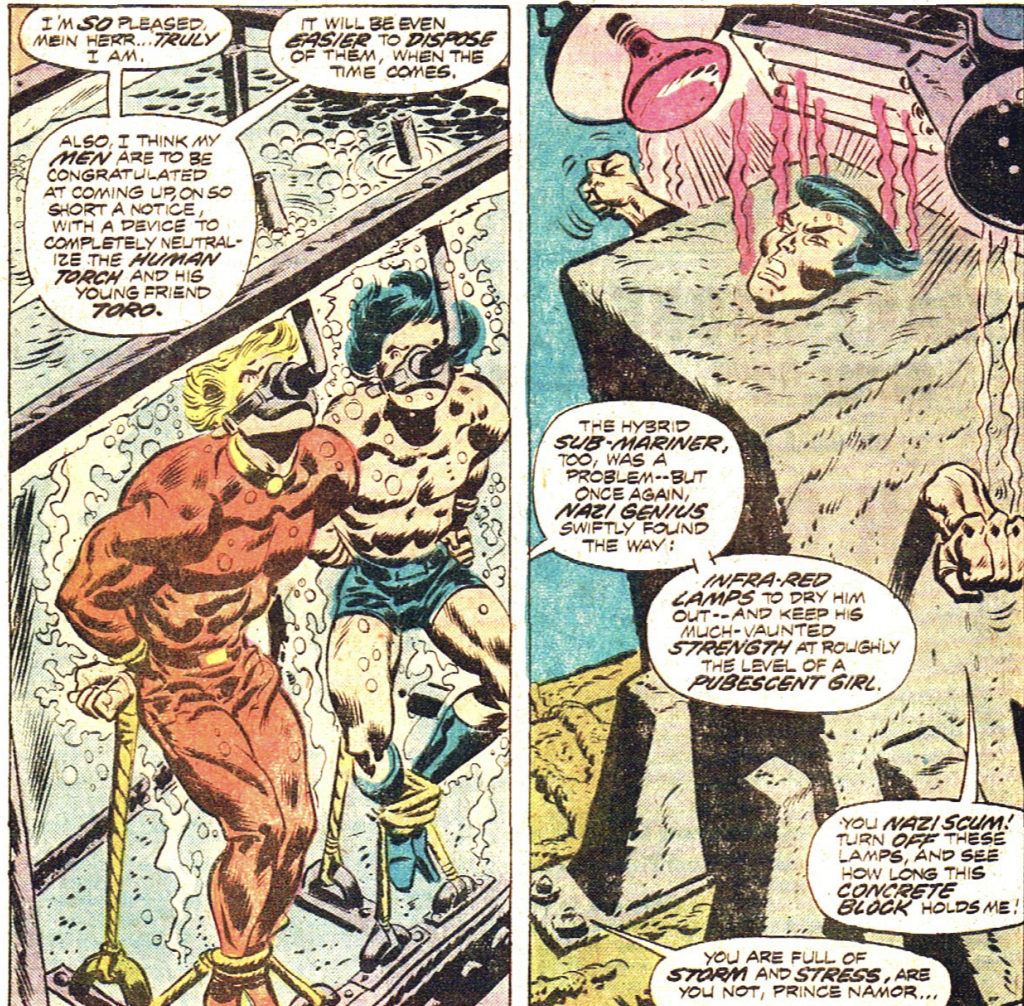 The Golem kills the Nazi. That's really the whole story. But I liked it.
The Invaders spend a lot of time being tied up or chained or otherwise captured. The Nazis are creative.