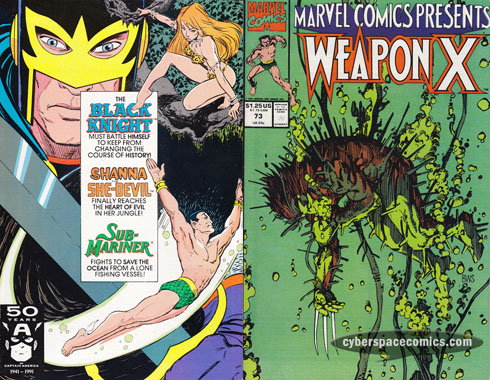 Two short stories in issue #73, and two serialized stories that are covered in their own posts.
First is Black Knight (Nathan Garret version), who, if you read my blog regularly, you know I despise.  Nothing in this story, which has him killing Arabs, changes my view. There are TWO writer credits. Russell Lyman for "script" and Jason Balgobis for "writer." I wonder what the difference is? Dave Cockrum drew the story, but that didn't bring it above a grade D.
Namor's story looks and reads like it was created in the 1950s. Some shipmen damage a reef and Sub-Mariner gets mad at them.