Before you get excited about a Hulk, Wendigo, Wolverine reunion, look at the panel, below.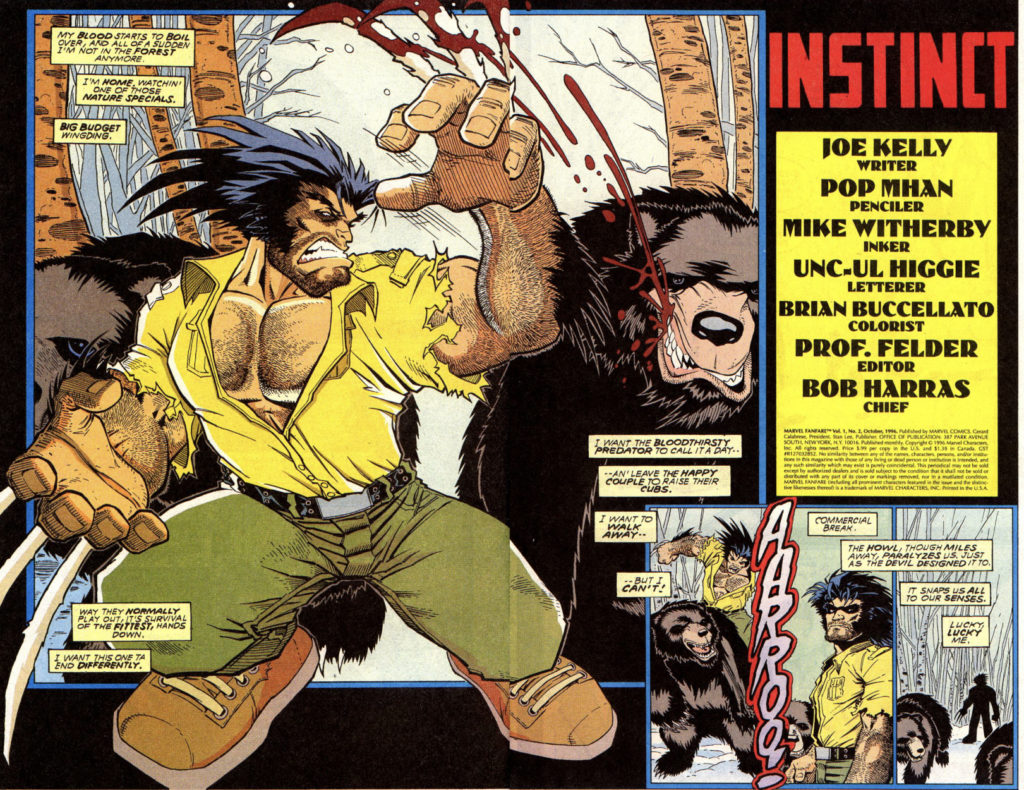 All the art is like that. It's an early Joe Kelly script, but it's hard to read because the art is so distractingly awful.
I just use one tag for all iterations of Wendigo, but technically this story is about a new one. A scientist caught in a blizzard in Canada's Great White North gets hit with the Wendigo curse, and various heroes encounter him in these issues. He ends up in Canadian custody at the end.
I mean, sure there's more to it than that, but trust me, you don't need or want to know.