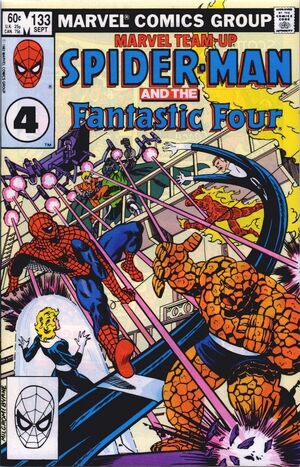 Every Man, from Captain America #267, returns–and now he has super-strength (courtesy of Dr. Fuastus) and he's Reed Richards' nephew.
Dr. Doom is on the cover of #133, but it's just a robot.
There's really nothing to see here. It's not bad, it's not great, it's just a fairly standard 1983 Marvel book.