First of all, look at those covers.  Are they awesome or what?
Johnny Blaze has been working at a circus for a while now, and yet no Circus of Crime? Time to solve that problem!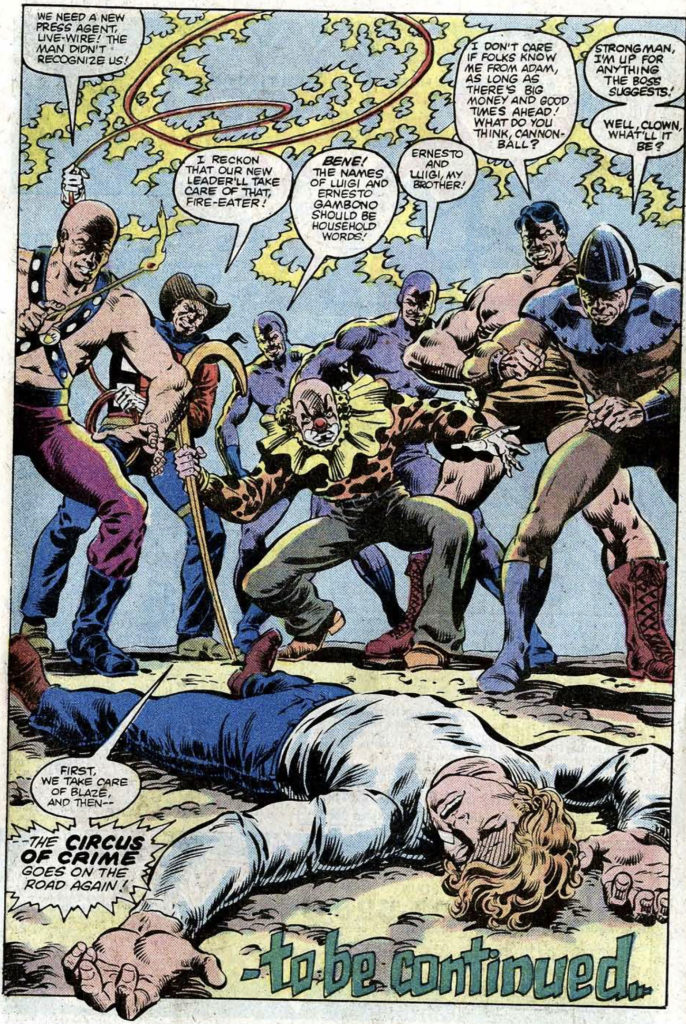 It's a new version of the Circus of Crime–the first time they appeared without Ringmaster.
Fun story. Very sad that Roger Stern's run ends here.