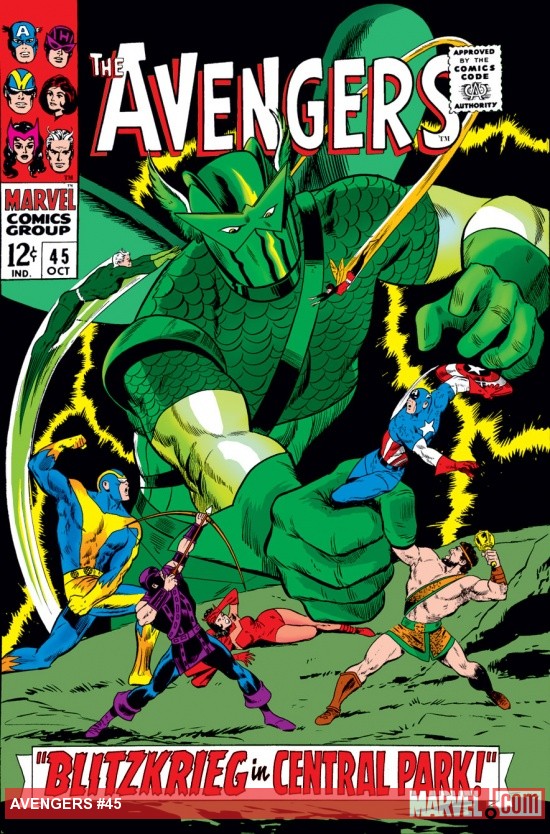 Remember?  Pietro can fly.  At least for a few issues.
Super Adaptoid actually has an inner life.
Thought balloons. For a robot
He has the power of all the Avengers. So of course guess who beats him.
go ahead, guess.
Thaaaaaat's right.
Thor and Iron Man quit after the battle with Super Adaptoid, and Hercules officially joins.