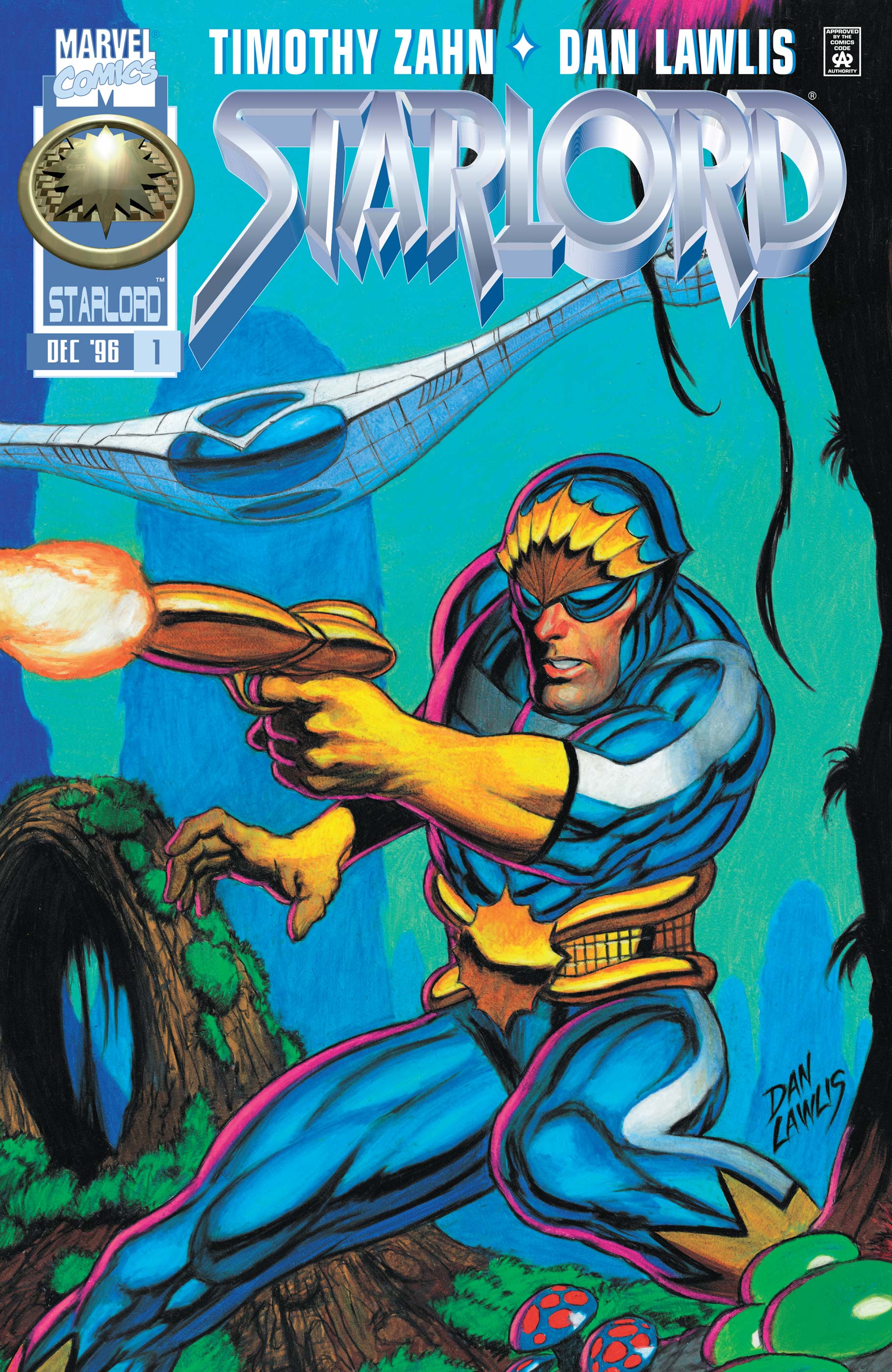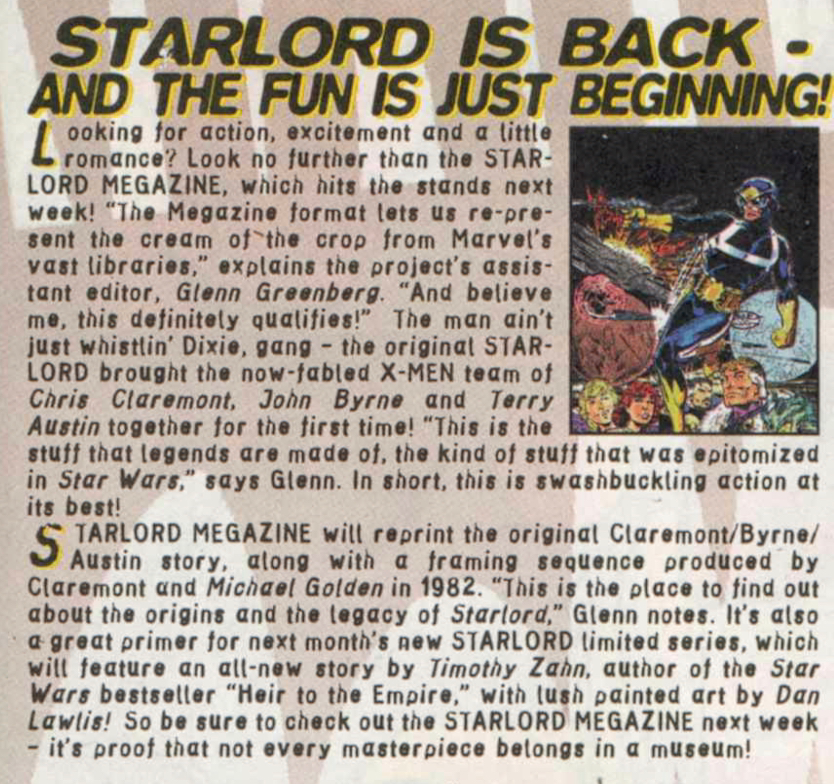 Starlord returns in 1996, first with an all-reprint magazine and then an original miniseries lasting three issues.
It's a good-looking book, but it's not what the promo, above, says it is. The miniseries is about a different Starlord, a precog named Sinjin Quarrel, who is never seen again after this.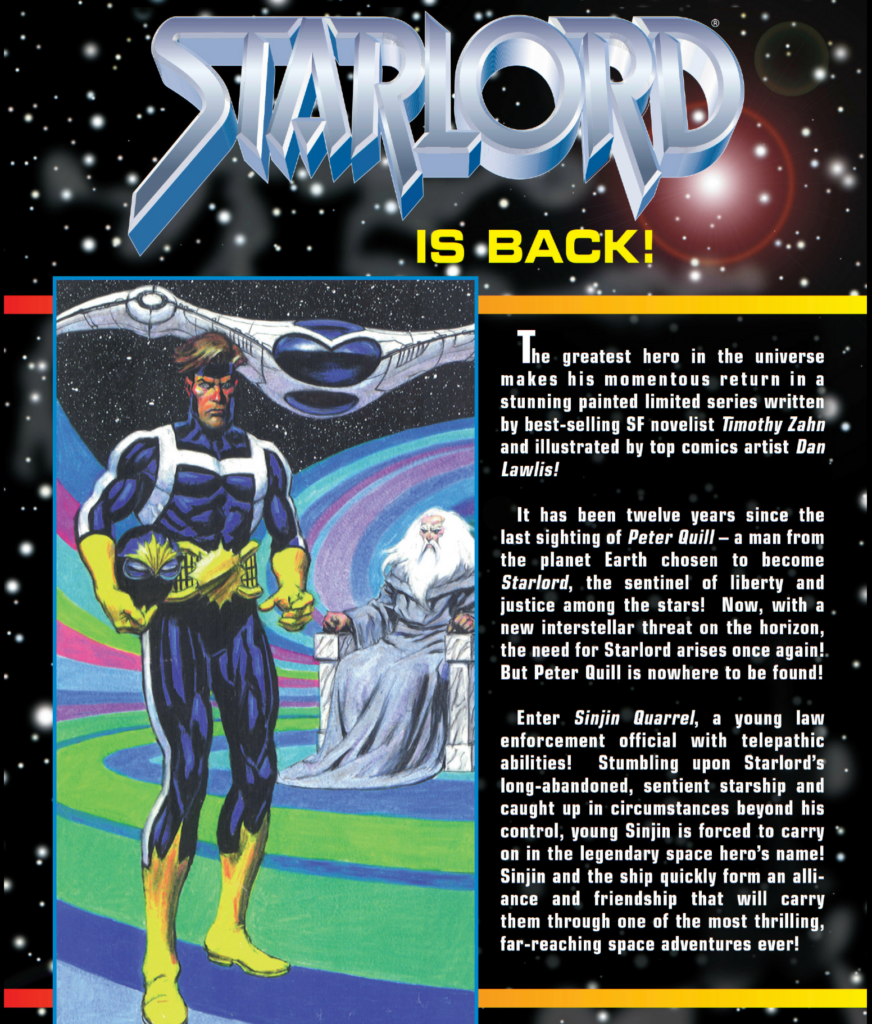 It takes place 12 years after Peter Quill disappeared.