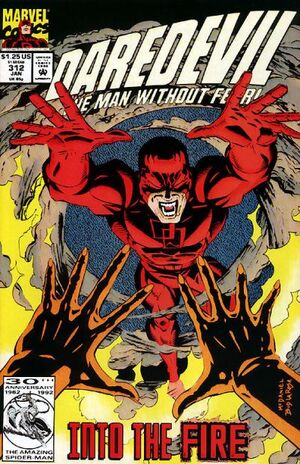 As the protector of Hell's Kitchen, Daredevil literally investigates the torching of a kitchen. A pizza shop.  It's a perfectly fine street-level story.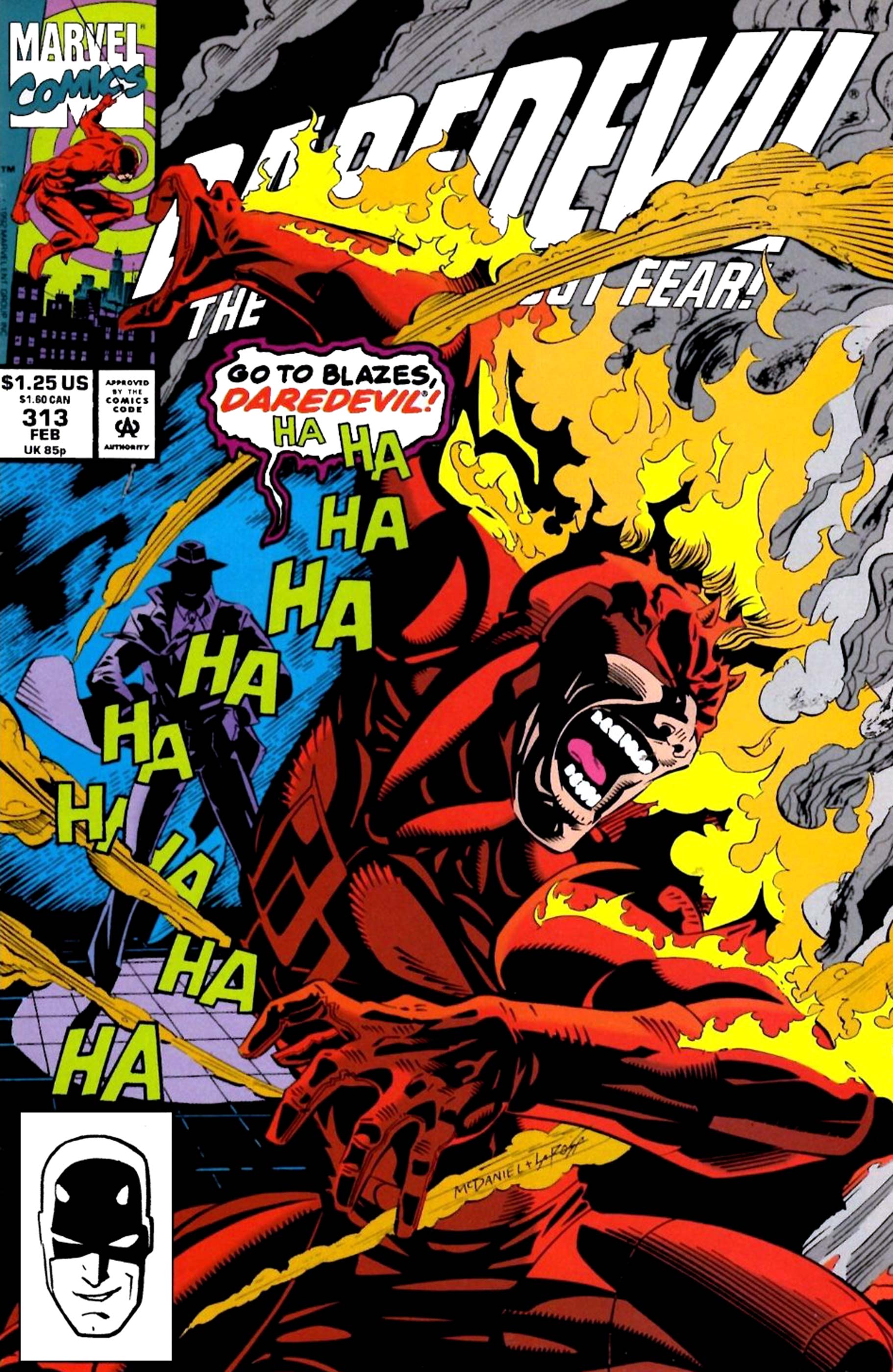 Also, Matt's a bit of a health nut.
In the same story, Karen eats a shish kabob and he gives her a hard time, too.
I kind of wish they'd done more with this. It's cute and funny–two things that were sorely needed in the '90s.