And so begins one of the most impactful storylines of the 1980s: The Hobgoblin saga. It starts with his origin: A lowly bankrobber stumbles upon an old and abandoned Green Goblin hideout, shows it to his boss, who kills him, dyes some of the threads, and becomes one of Spider-Man's most famous foes.
He's made some improvements to Green Gob's tech, but his technique is not yet developed…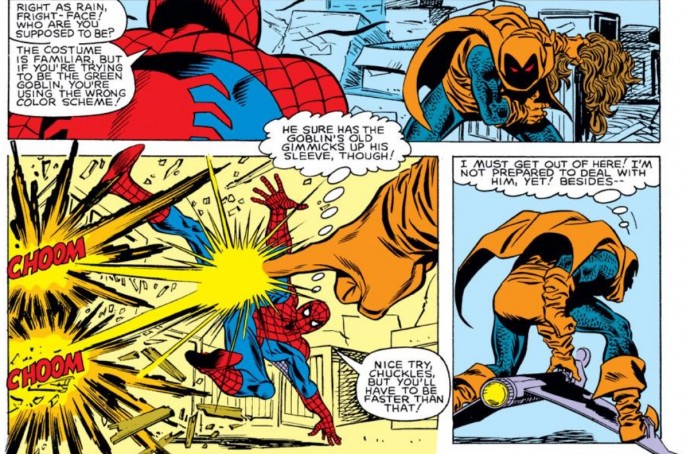 So he flees his first encounter with Spider-Man.
As we know, this is just the beginning.
Meanwhile, MJ is living with her aunt.
The Hobgoblin saga is the 5th best Roger Stern story of all time.