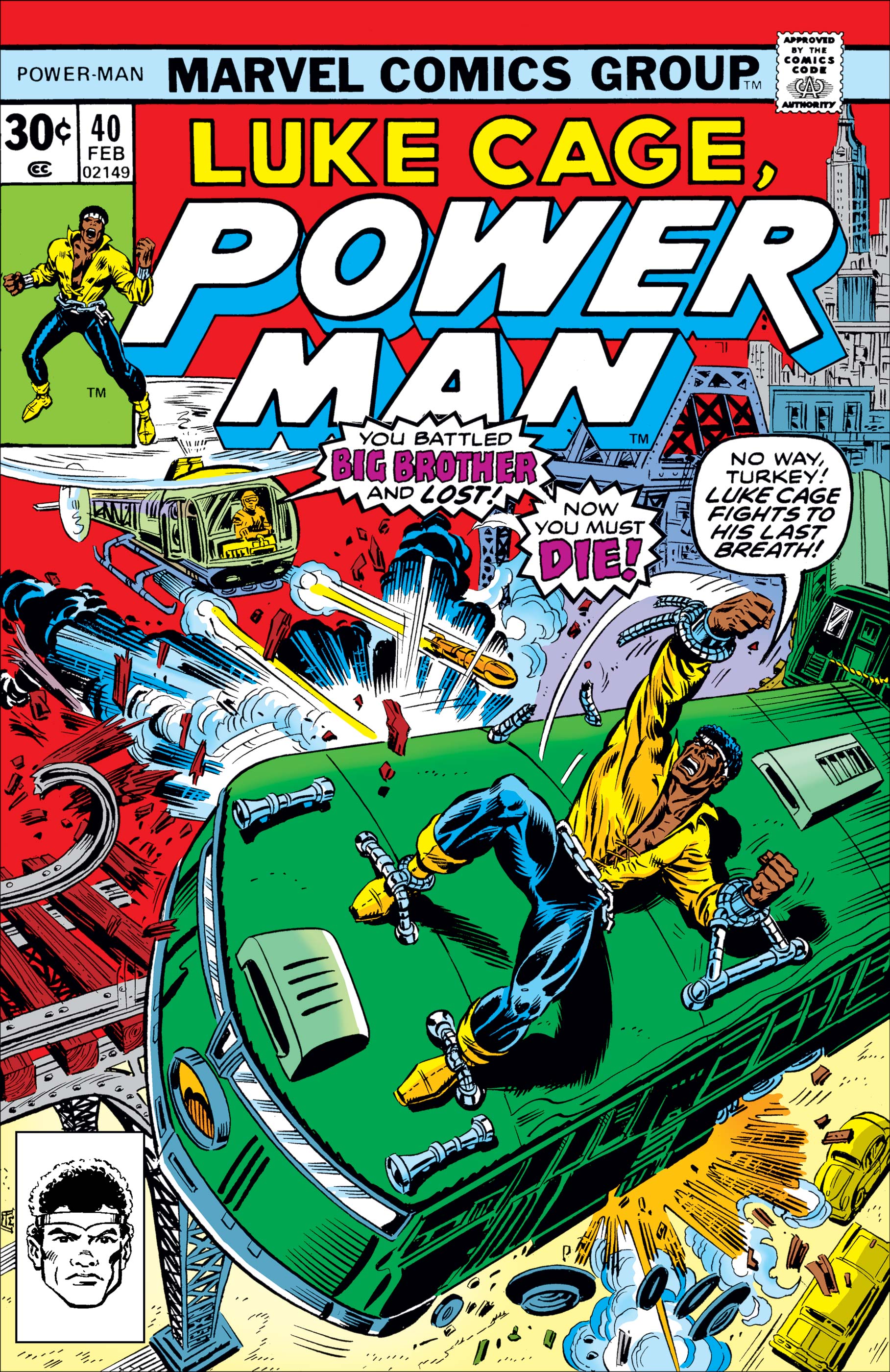 Two loosely connected issues with interesting villains who all work for a Harlem crimelord called Big Brother (kind of racially stereotyped, but still–cool name).  #39 has Cheshire Cat and Chemistro. 
As psychedelic villains go, Cheshire wasn't bad.  He–and Big Bro–die in issue #40. After they tie Luke to a speeding truck.
This comic is subpar. As confirmed on the letters page.