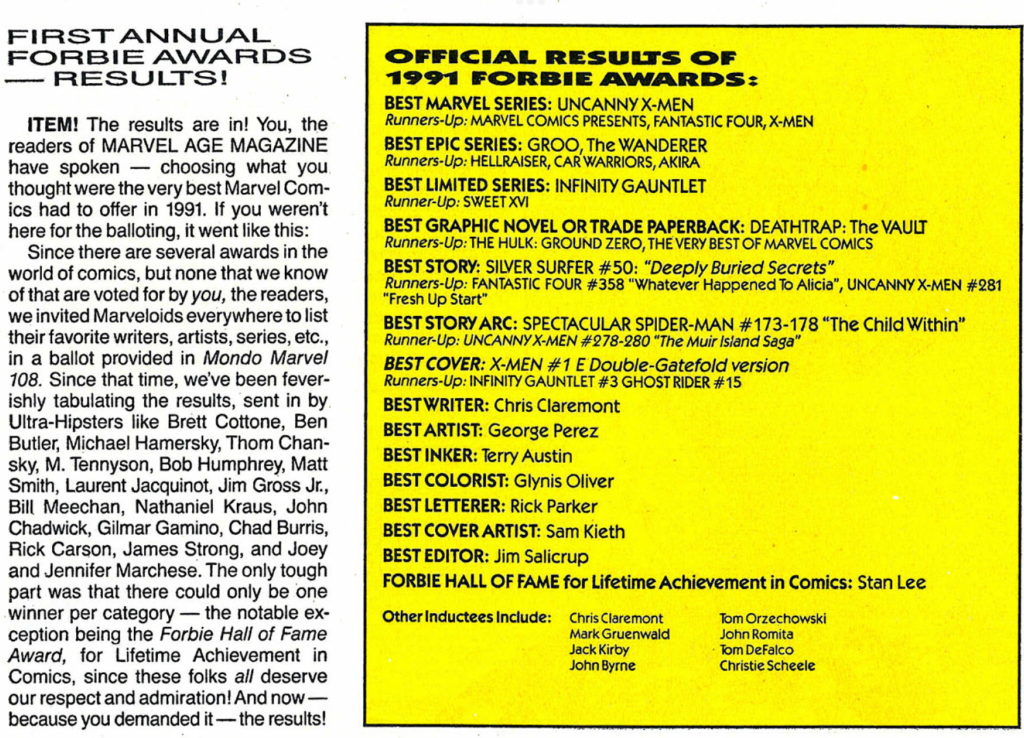 From Marvel Age #110.
I don't really believe that readers said Marvel Comics Presents was one of Marvel's best series. Or that either of those story arcs were the best from 1991.
Other than that, these seem legit. Infinity Gauntlet. Groo. Claremont. Perez. Kieth.
I wonder how Stan Lee managed to win the lifetime award?