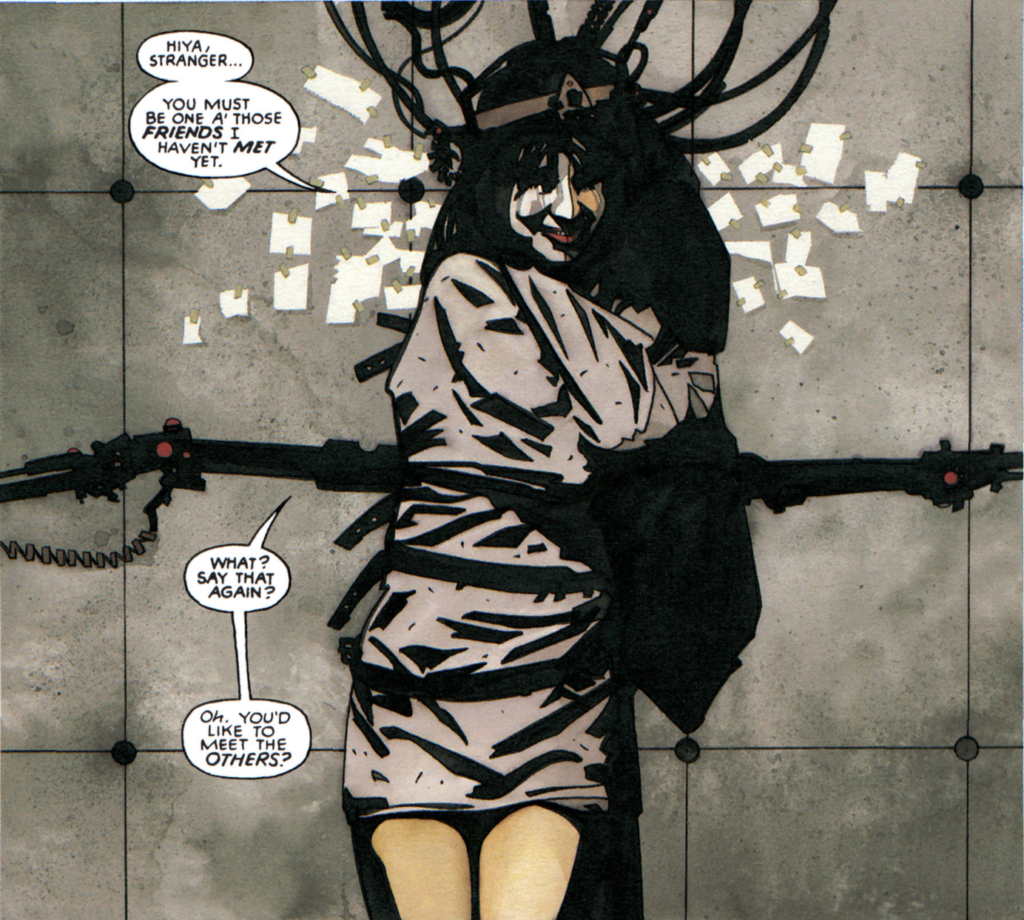 Under the Marvel Edge banner, Ann Nocenti returns to write one of her most beloved creations: Typhoid Mary. Two students want to make a film about Typhoid Mary, so they track her down to the asylum where she's kept.
But of course their project leads to her breaking out and getting vengeance on men who exploit prostitutes.
It's gritty, violent, and it's a Nocenti story so it's philosophically complex. It's also non-linear, and John Van Fleet's art is fantastic.
It ends with Mary still at large.