It's a love issue!
Wyatt reunites with She-Hulk.
Wyatt and Shulkie celebrate on his rez, then they go to a party where She-Hulk remembers all her love interests from her past appearances.
Cupid and some Greek Gods make an appearance.
It's a nice character piece and a feel-good retrospective.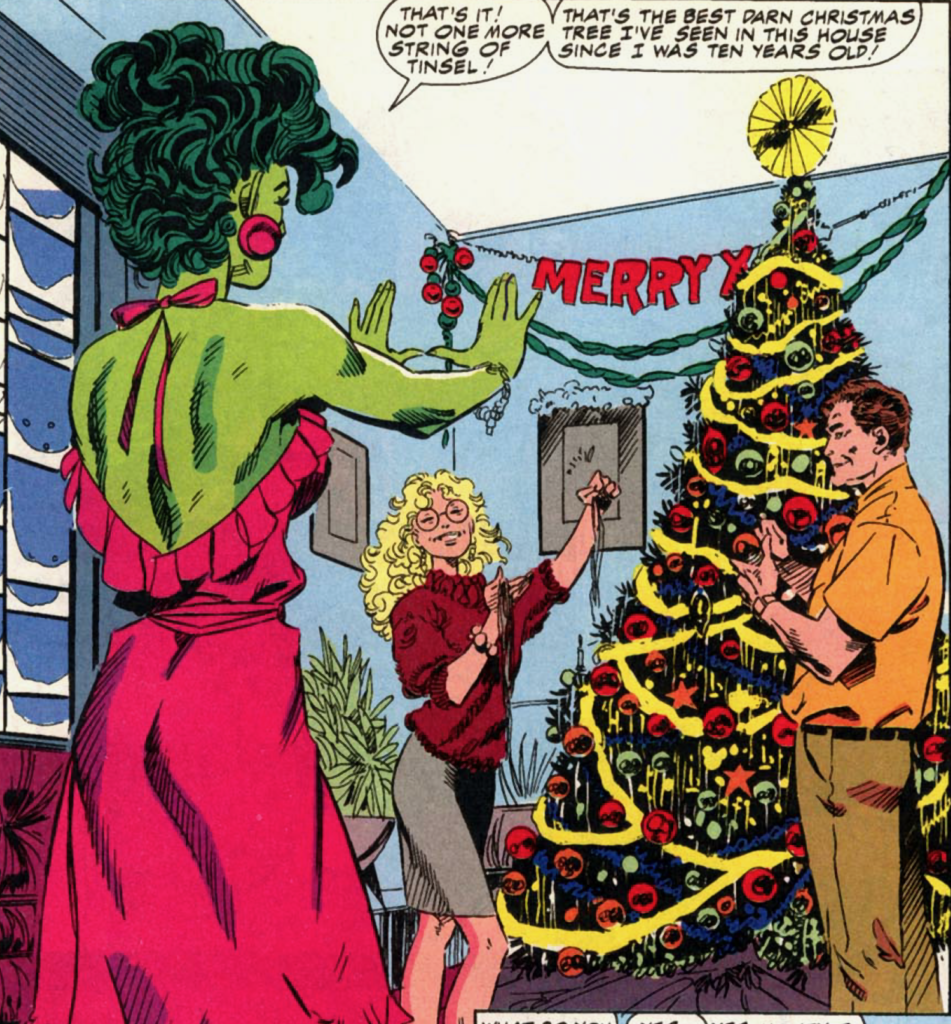 This is technically a Christmas issue, but it has a February cover date so it's kind of a combine X-Mas/Valentine's story. Cute.