In his constant wanderings, Hulk finds himself back in New York City, where an atomic energy source becomes sentient and calls itself Zzzax.  It's the first appearance of the character, and Hulk fights him.
Hawkeye tries to help. But he has to leave his apartment first.
But Hulk doesn't want his help.
In the end, though, it is Hawkeye, not Hulk, who gets the major action scenes…
…And saves the day.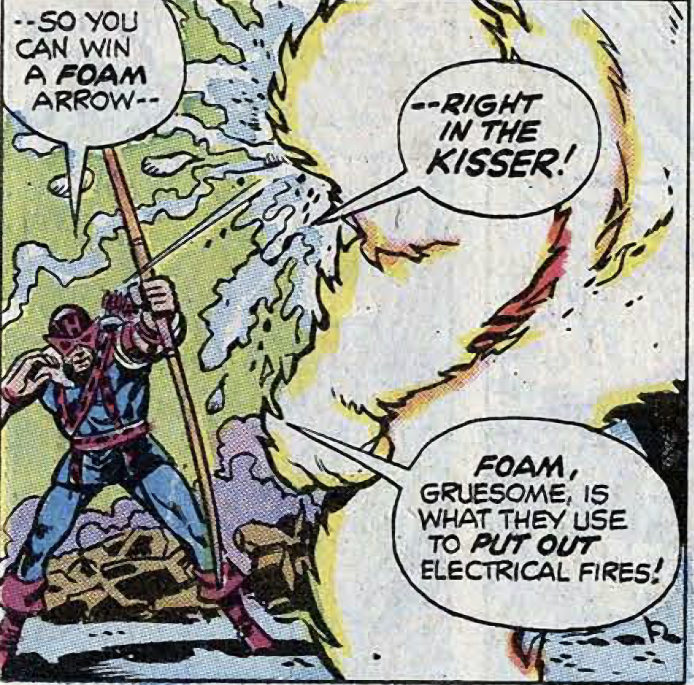 But Hawkeye doesn't get much credit.
And Hulk hates everybody.
Meanwhile, General Ross is rescued from the Russians.