Daredevil, who makes sense teamed with Punisher, and Ghost Rider, who will team up with ANYONE these days.
Seriously.  Ghost Rider's universe has like ten monthlies, and then there's Dr. Strange and at least half of every Marvel Comics Presents issue.
I also think this is evidence that Marvel wanted to make Punisher relevant to their horror titles–which is really about a third of their line-up at this time.
But why did they have him riding bitch?
Anyway, lots of punching and kicking.  And badass bickering.
And lots of ghostbusting too.
Storywise…Whatever. It doesn't matter. Lynn Michaels makes her second appearance, though.
It's not bad or anything, it's just hard to appreciate stories like this when there are so many of them.
Future Lady Punisher officer Lynn Michaels appears in lingerie and then in biker shorts.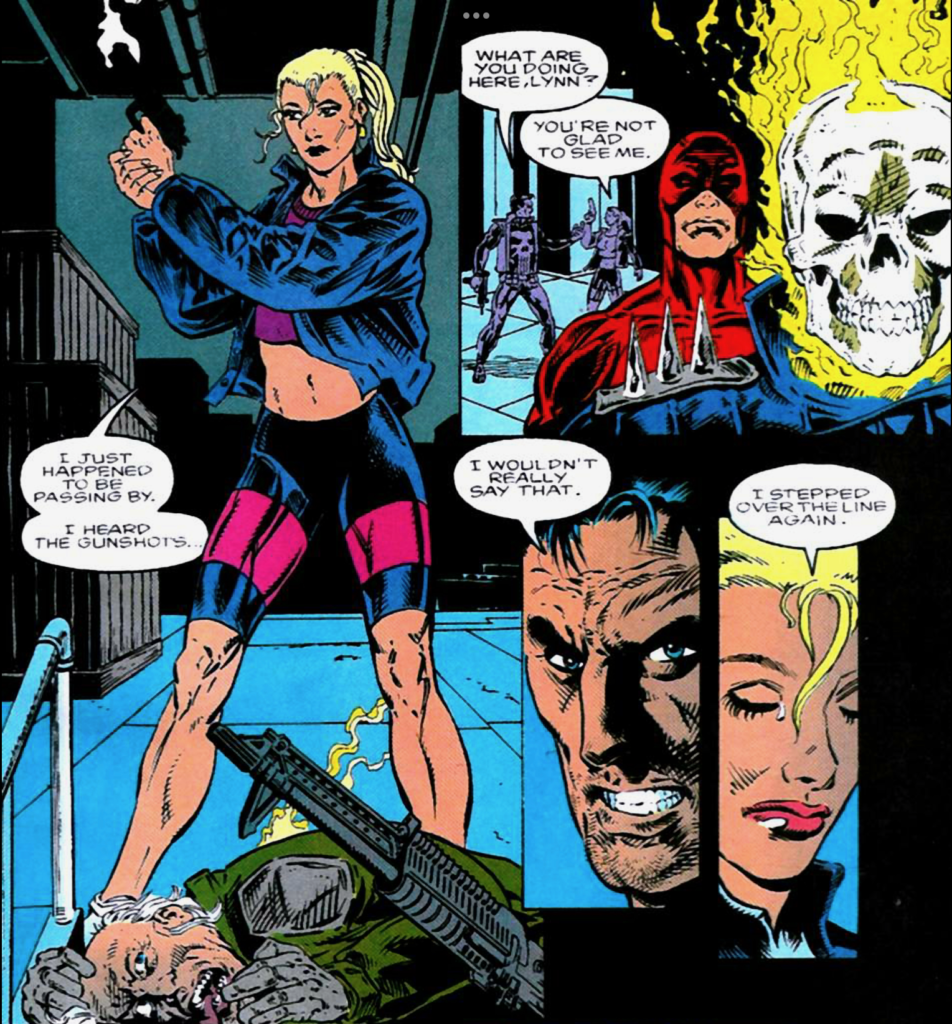 Sexy bad cop!