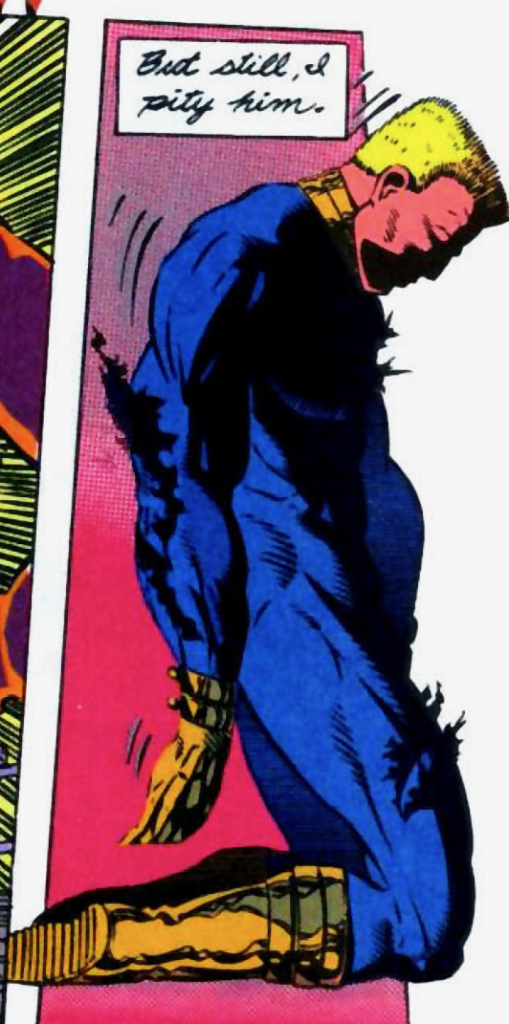 A nurse in a Berlin hospital presides over the death of Master Man. This death is later undone because he has super soldier serum. His life story is told through flashbacks and he is portrayed as feeling sad about what he did as a Nazi.
He seems to die in the end, climbing into his own coffin. It's early work by Scott Kolins, who also wrote the story.
This might have been really good. Might have.