It's a sad day for The Defenders, as their greatest writer signs off. I get the sense that Steve was upset enough about leaving that he threw all his ideas into Defenders Annual #1 and this is just a paycheck issue for him. Issue #41 is Gerber's final issue. It is mostly about Dr. Strange helping Nighthawk save his girlfriend Trish from Shazana (Clea's sister).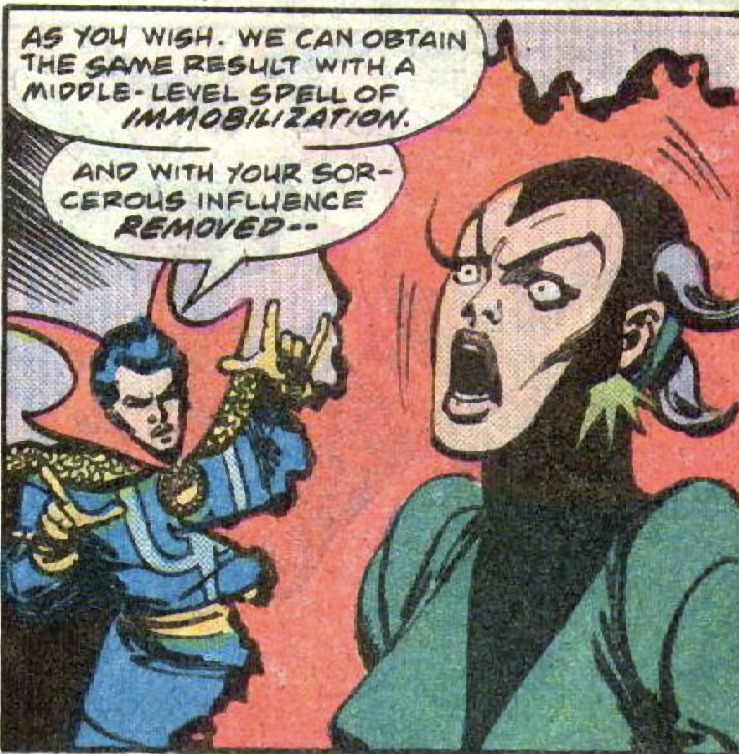 It makes no reference to current continuity–not sure if he pushed it out or if it was an old, rejected script.
Steve Gerber loved words.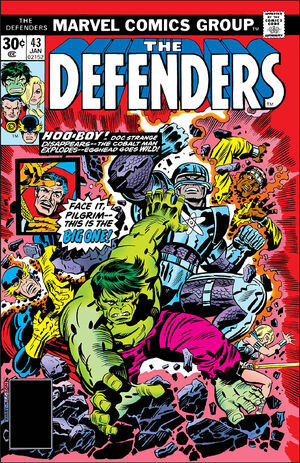 Editor Gerry Conway picks up the writing chores. Conway's fine, but he only writes for a few issues.
Egghead, Rhino, Solarr, and Cobalt Man fight the team. Egghead is a bad boss, after Rhino and Solarr fail he literally puts them in time out.
Cage is still with them. I guess he's a member at this point? Ditto Red Guardian? Egghead thinks so.
Wow. Ranking Power Man as one of the weakest members?
These issues also set up the next arc: Doctor Strange gets possessed by the spirit of the Stone of Capistan, which will turn him into Red Rajah.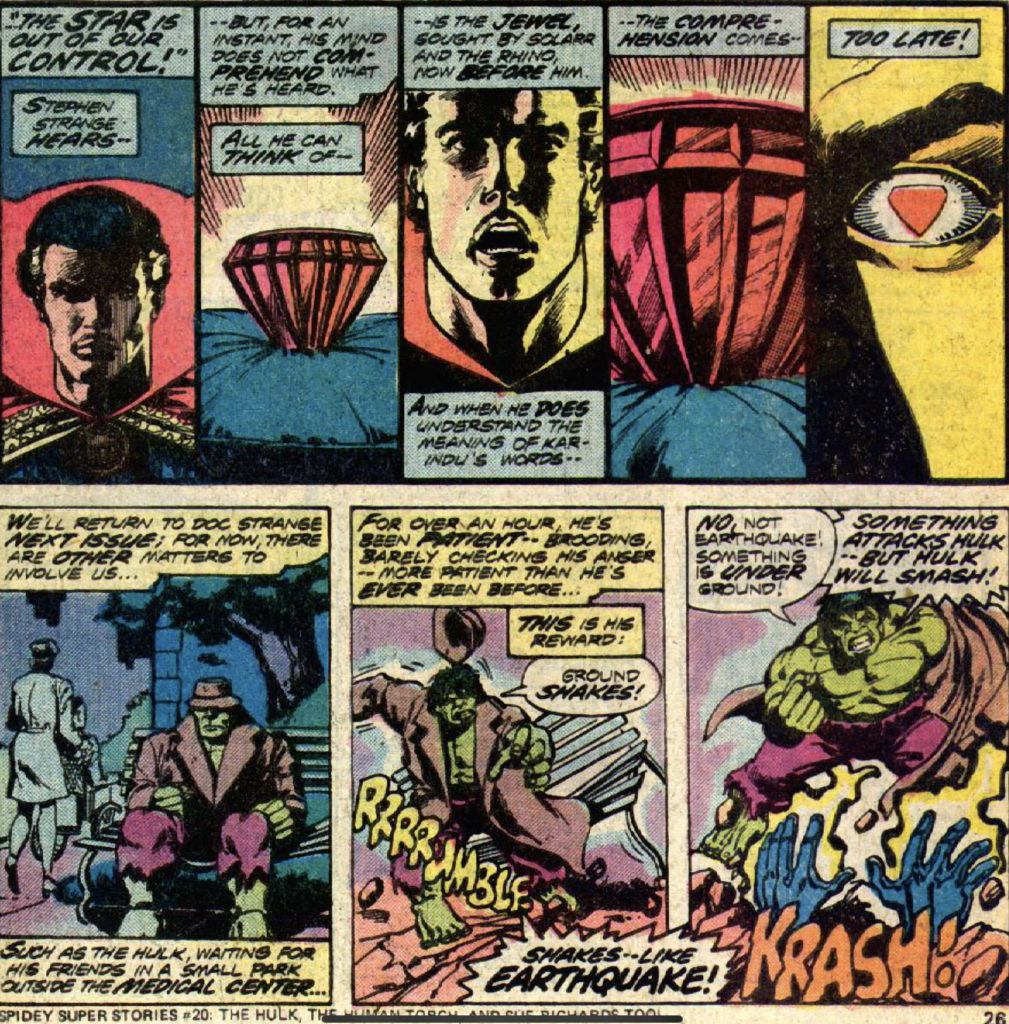 Also: Hulk joins the trenchcoat disguise club. Haven't had a good entry for that tag in a while.
The shining star in these issues–and the ones that follow–continues to be Klaus Janson's wonderful inking but also the introduction of Keith Giffen.
Giffen had already done a few jobs here and there, but the Defenders in 1976 was his first long run on a comic book. Back then, he was Kirbyesque and that big, broad, dramatic style was indeed a departure from Steve Gerber's more intimate silliness. It would be a good fit for David Anthony Kraft, who would start writing with the next issue.