This is an actual graphic novel. There aren't too many of these left these days.
Dum Dum Dugan is trying to turn a Russian cold warrior when a man in Stark-designed armor tries to kill him. Titanium Man literally busts into the bathroom to stop the killing–but only because the Soviet Union also wants Dum Dum's target for themselves.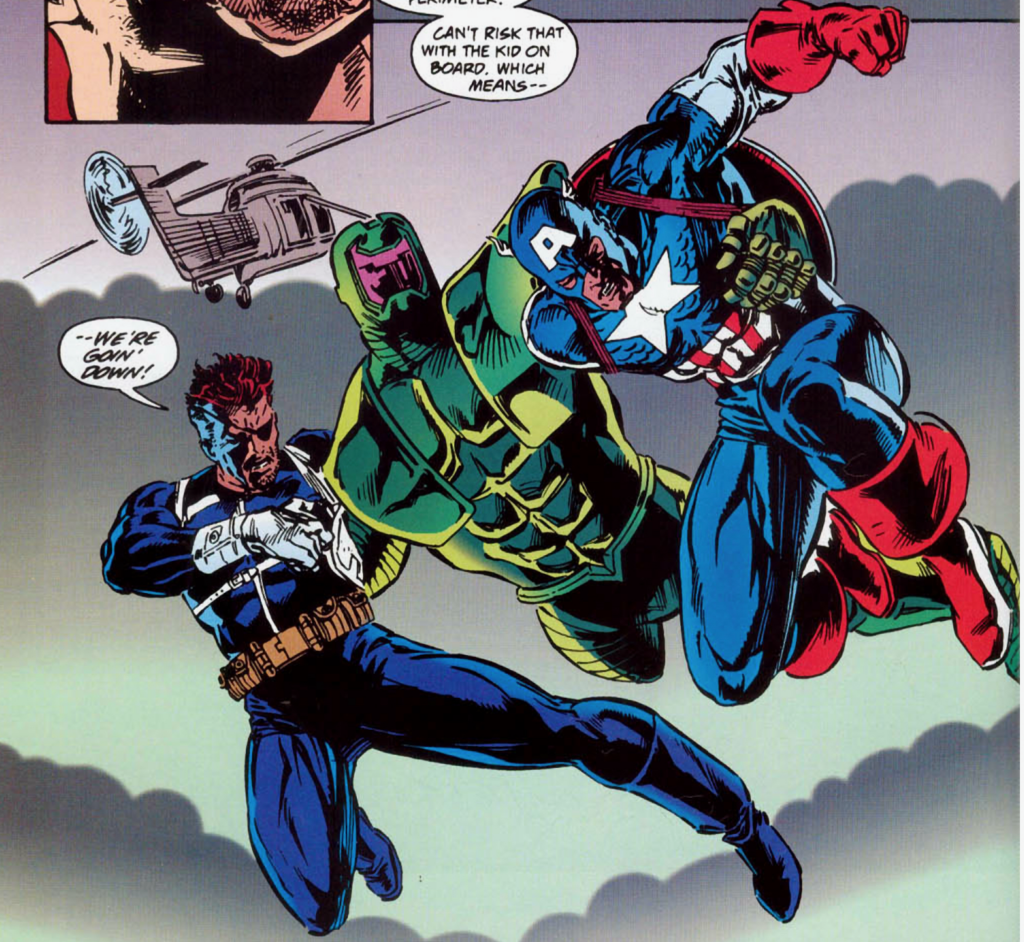 Turns out the armored assassin was part of a rogue SHIELD outfit, and Fury and Captain America team up to take them down–after forming an uneasy alliance with Titanium Man.
A pretty standard story with above-average scripting and art.