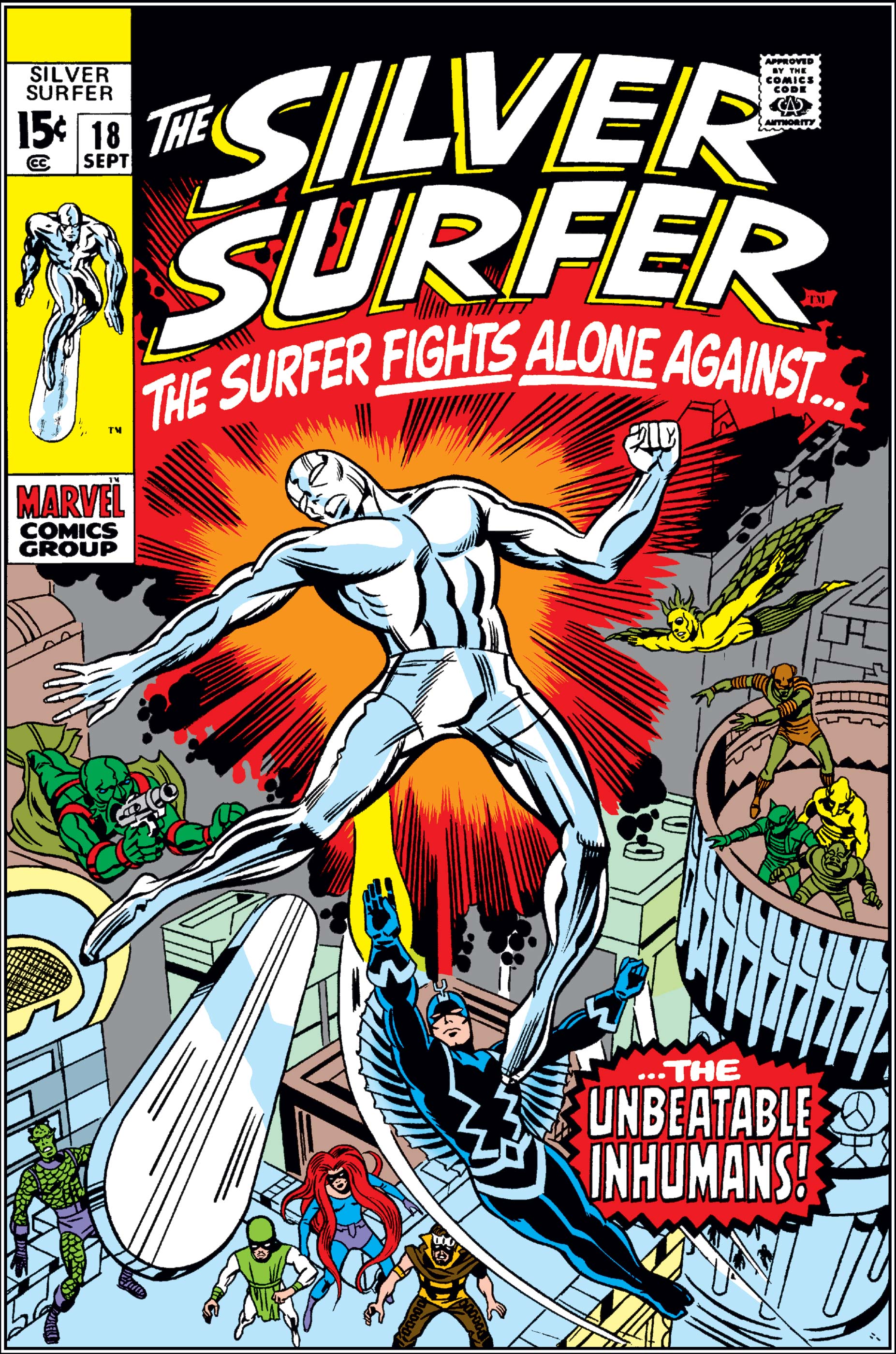 Following the tradition of recent issues, it's "Silver Surfer versus…" This time: The Inhumans. And with that, the series ends. This was a comic that started really strong, but couldn't sustain its quality. Perhaps because there's really not that much depth to Silver Surfer. He's kind of whiny.
He crashes into the Hidden Refuge of The Inhumans.
They take it as a hostile invasion so they fight him.
Then during the battle, they change their attention to a bigger threat: Maximus.
Still, Surfer is offended (yet again) that everyone always wants to beat him up, so he vows to become a savage Surfer.
Jack Kirby illustrates. Here's the final page:
It promises a "next" that isn't delivered…Until 1999 in the pages of Webspinners.
On his soapbox, Stan Lee insisted that his book was important enough to be college-level reading.