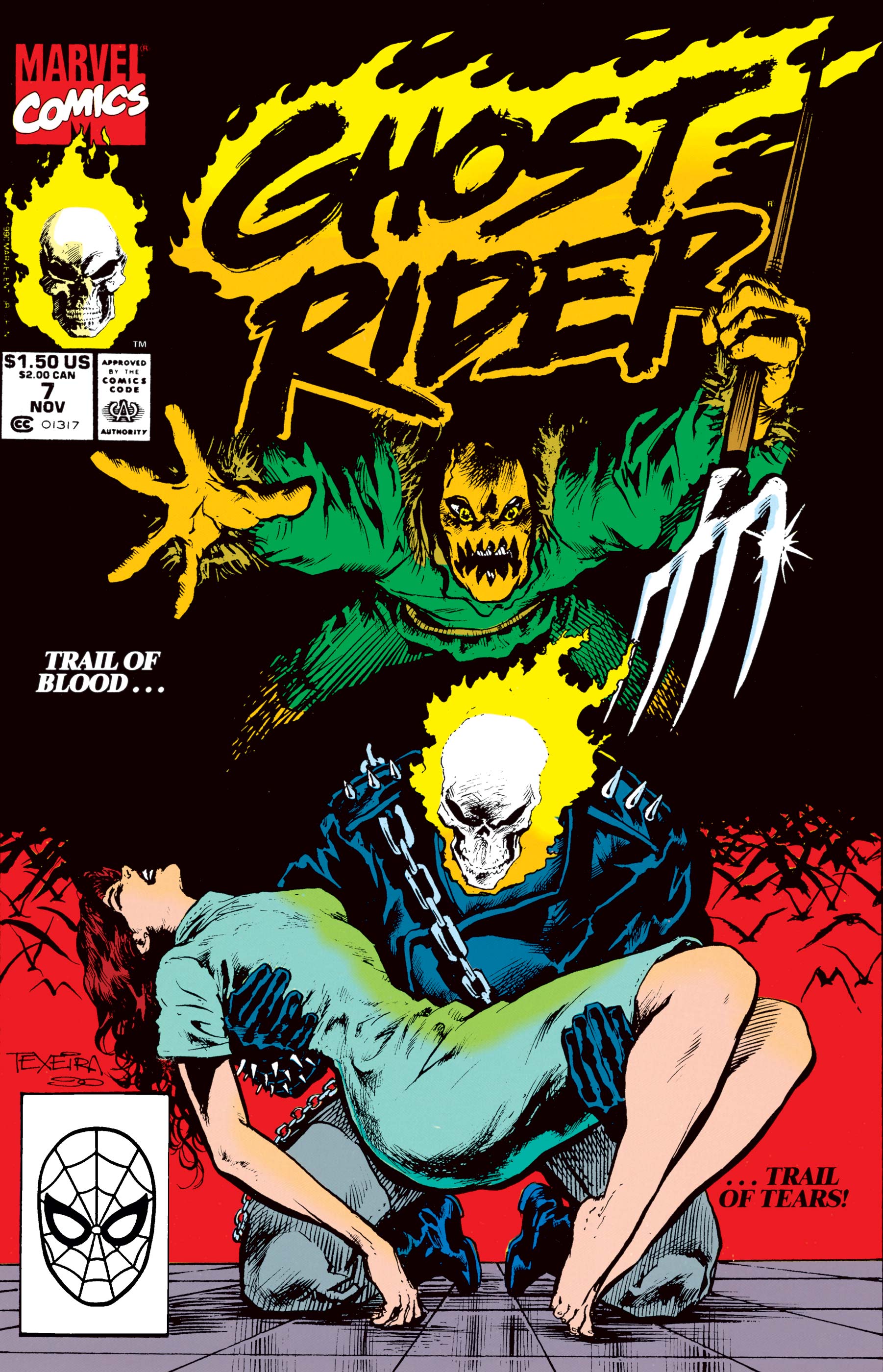 Scarecrow's crows break him out of Creedmore. He starts killing people in an effort to attract Captain America, the guy who locked him up.
Instead, he attracts Ghost Rider. Who kills him.
Seriously, he impales Scarecrow on a pitchfork, then rides away. After he's gone, some shadowy figures retrieve Scarecrow's body–so he's probably not really dead.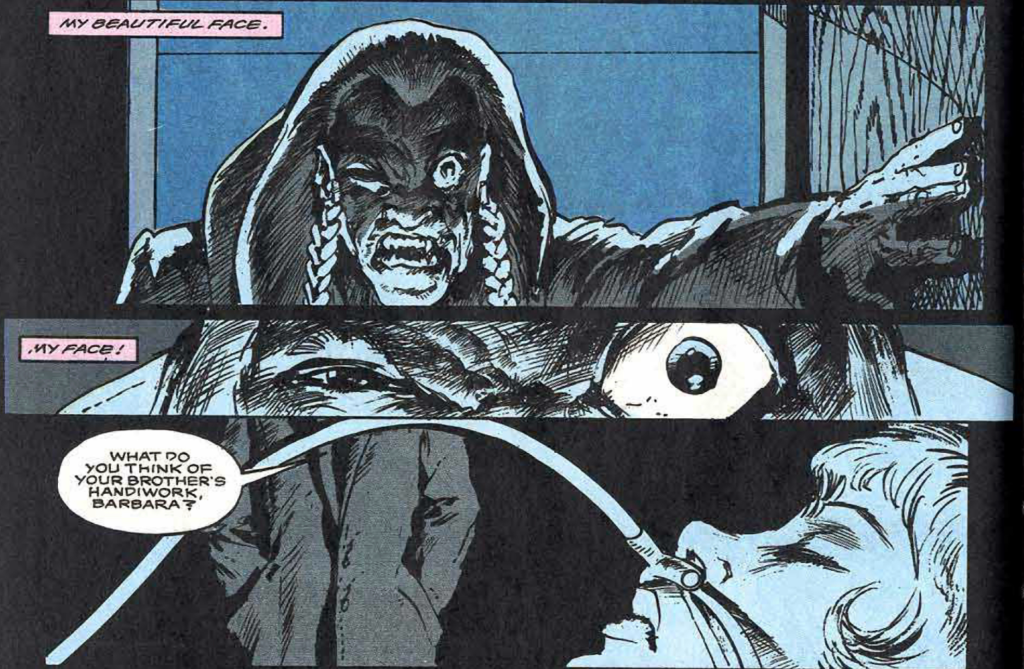 Also, Blackout's pissed at Ghost Rider because he burned his face up. And he knows Danny Ketch is his human identity, so he's stalking Ketch's family.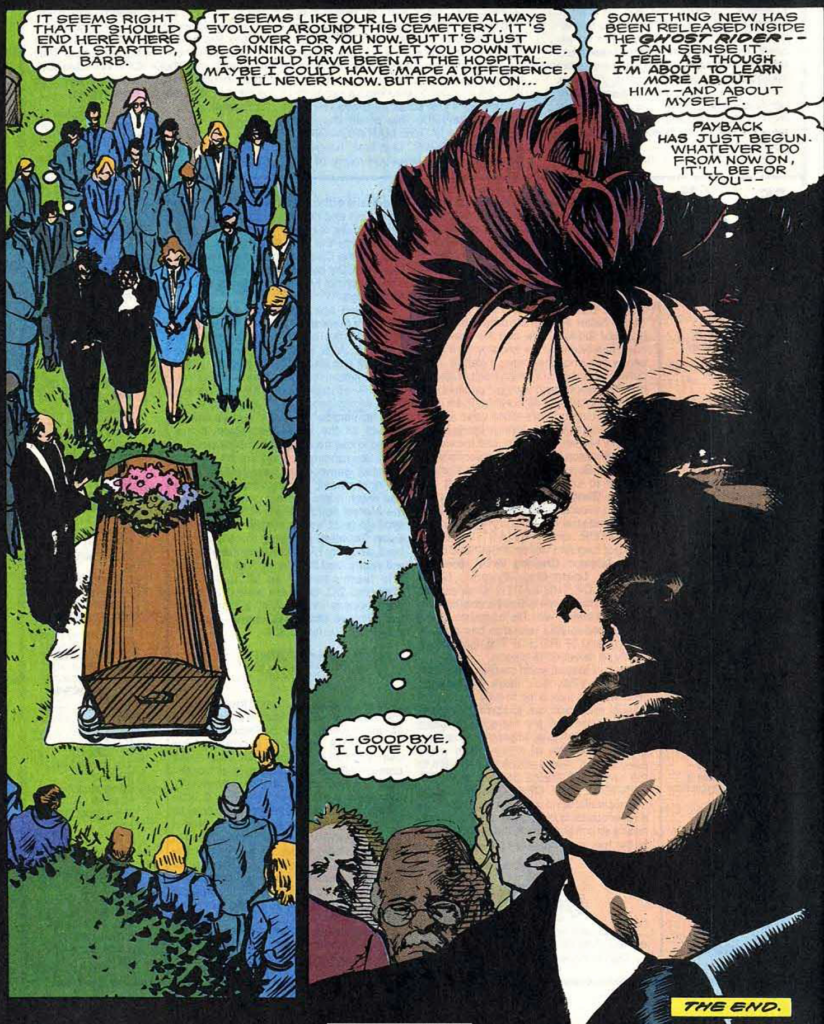 He kills Barbara.
This issue in particular is a genuine horror book. Blackout going to Barbara Ketch's hospital bedside is chilling, and the splash page gives Scarecrow a much more serious, and frightening, portrayal than I've ever seen before.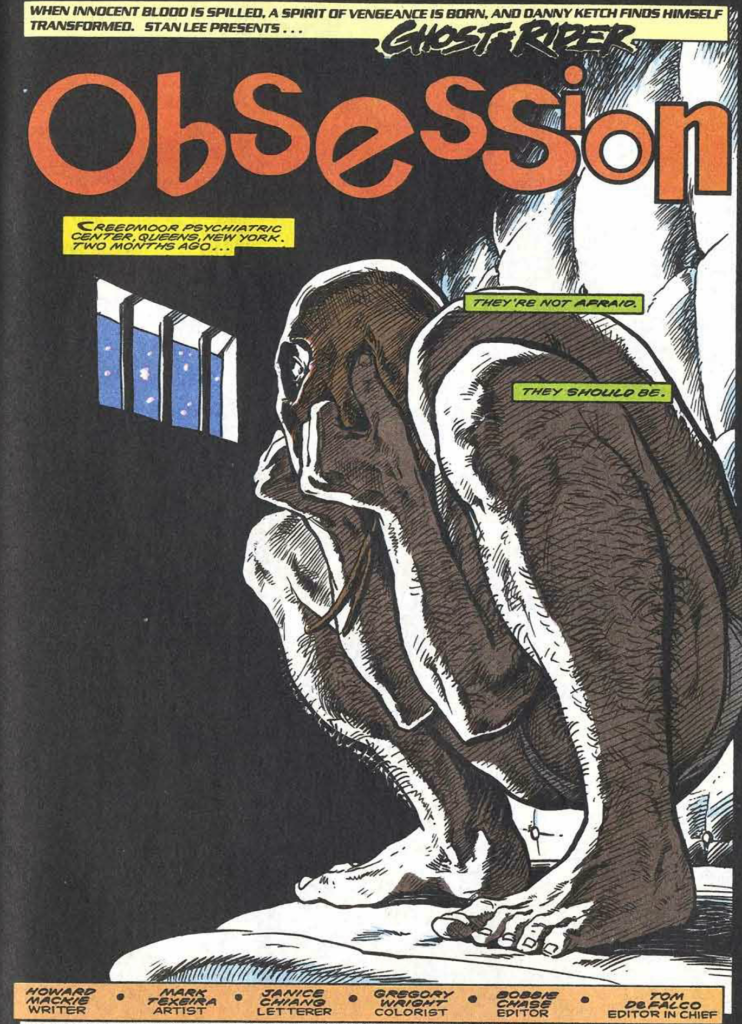 Great comic.