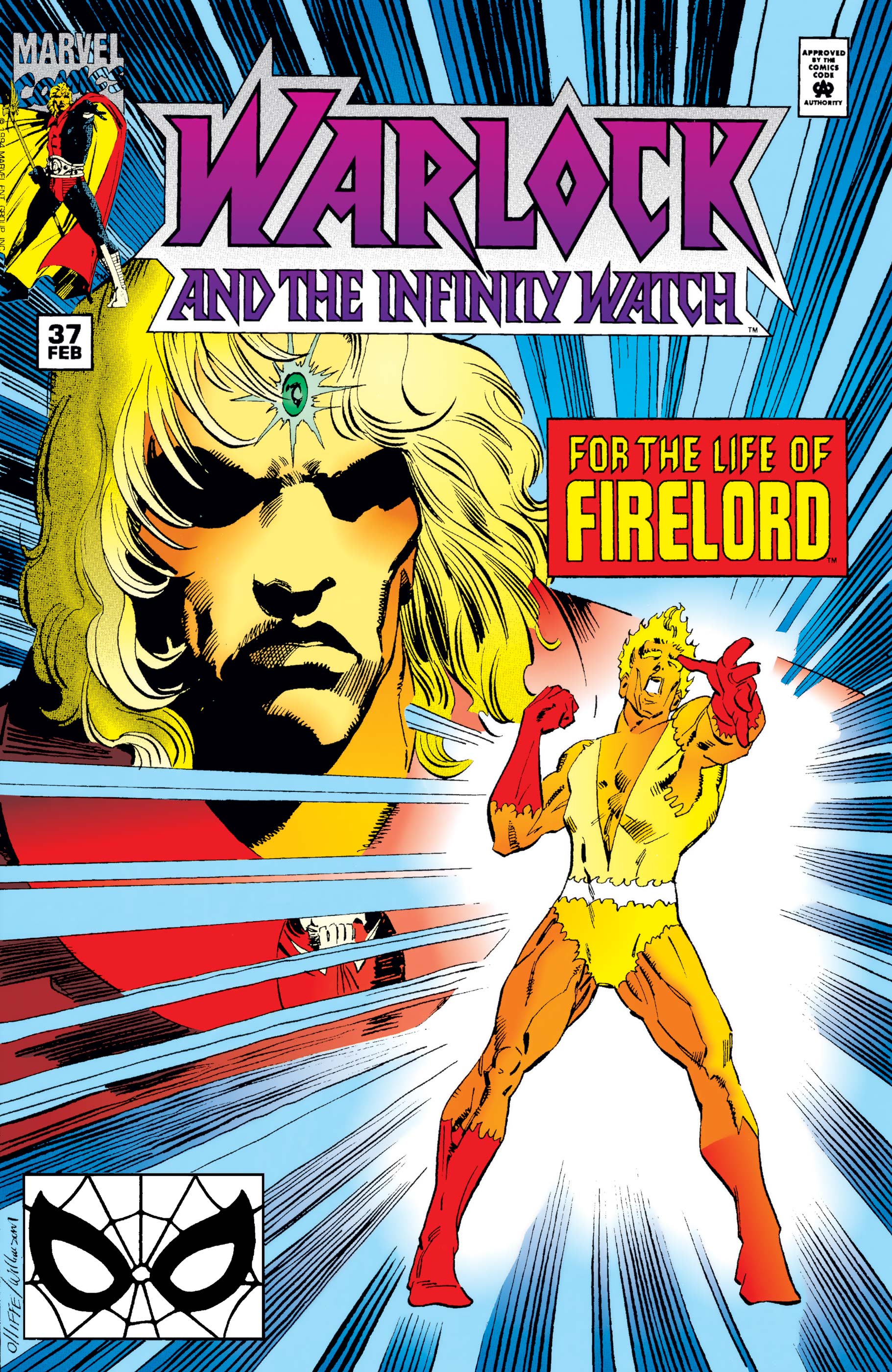 Firelord is dead, and we learn this because his ghost visits Warlock, asking to be avenged. The Infinity Watch track down the killer, while aliens find Firelord's body and prepare it for burial.
Warlock uses his soul gem to usher Firelord's ghost/soul back into his body, and when he rises, the aliens think it's a miracle.
And it kind of is.
A simple story, but a solid one, well drawn.