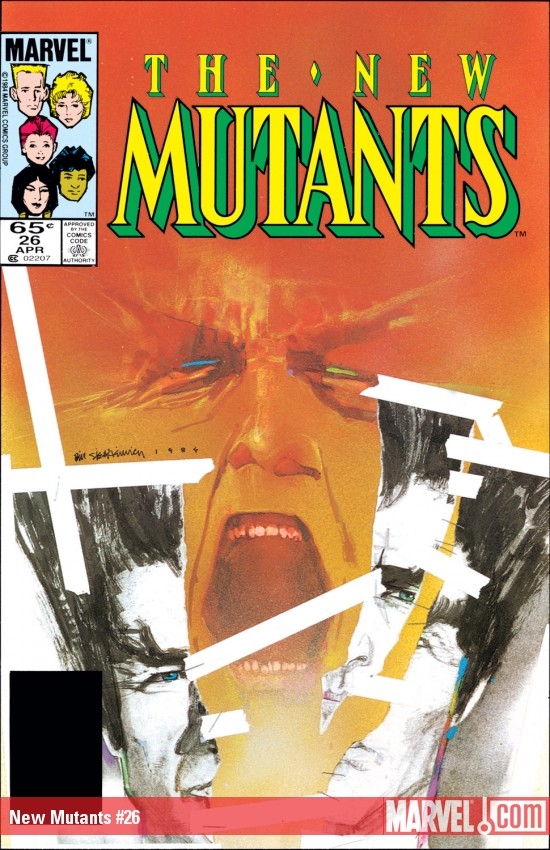 The New Mutants go to Dr. Moira MacTaggert's home on Muir Island, where two civilian friends of the New Mutants have been staying ever since Demon Bear gave them new physical identities against their own will. It's also where young David X is being held, since MacTaggert knows his secret (he's Professor X's son) and is helping raise the boy. We don't know who he is yet, but just look at the panels above. We know he's dangerous and nuts.
Talk about a slow burn. It was way back in New Mutants #1 that we were told Professor X has a son and doesn't know it. Now, two years later, Chris Claremont is finally ready to tell us more.
We learn David survived a terrorist attack, and now has multiple personalities, and each personality seems to have a super power: Cyndi, a teen girl punk rocker who is a firestarter, Jack Wayne, who appears to be a movie-star action hero with telekenesis, Jemail, one of the terrorists with telepathy, and David himself (who doesn't seem to have specific powers).
Together, they are LEGION.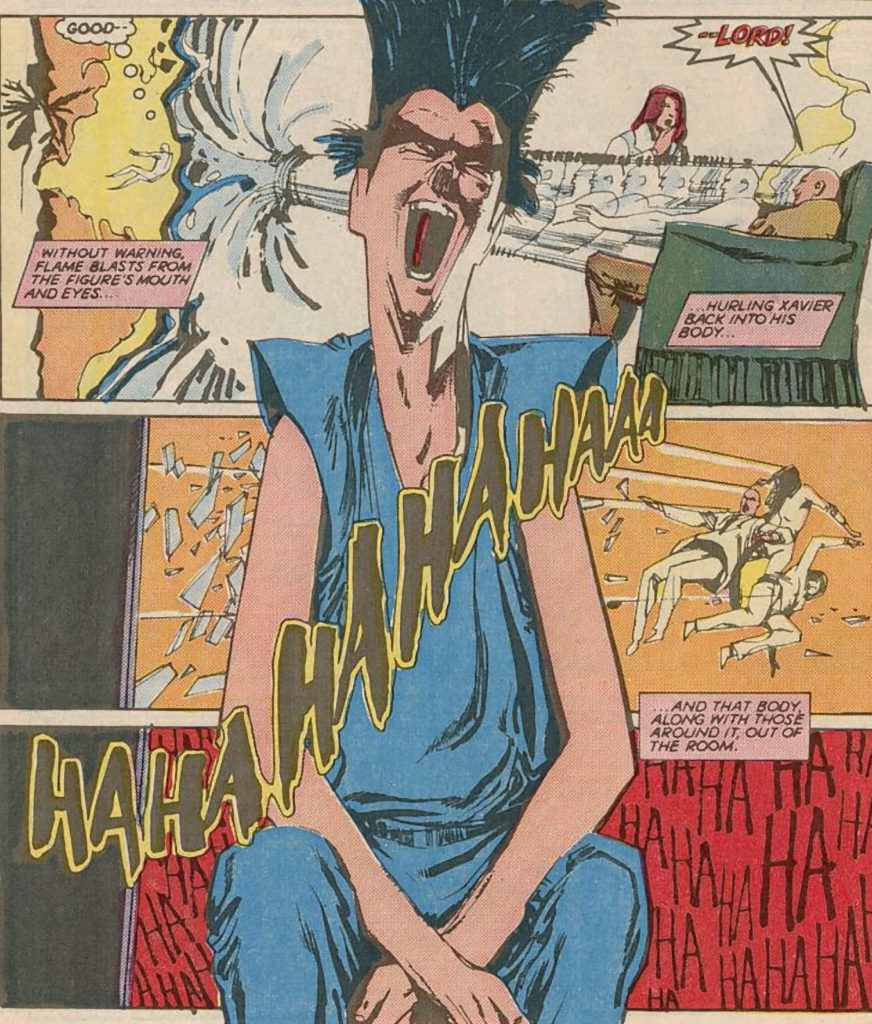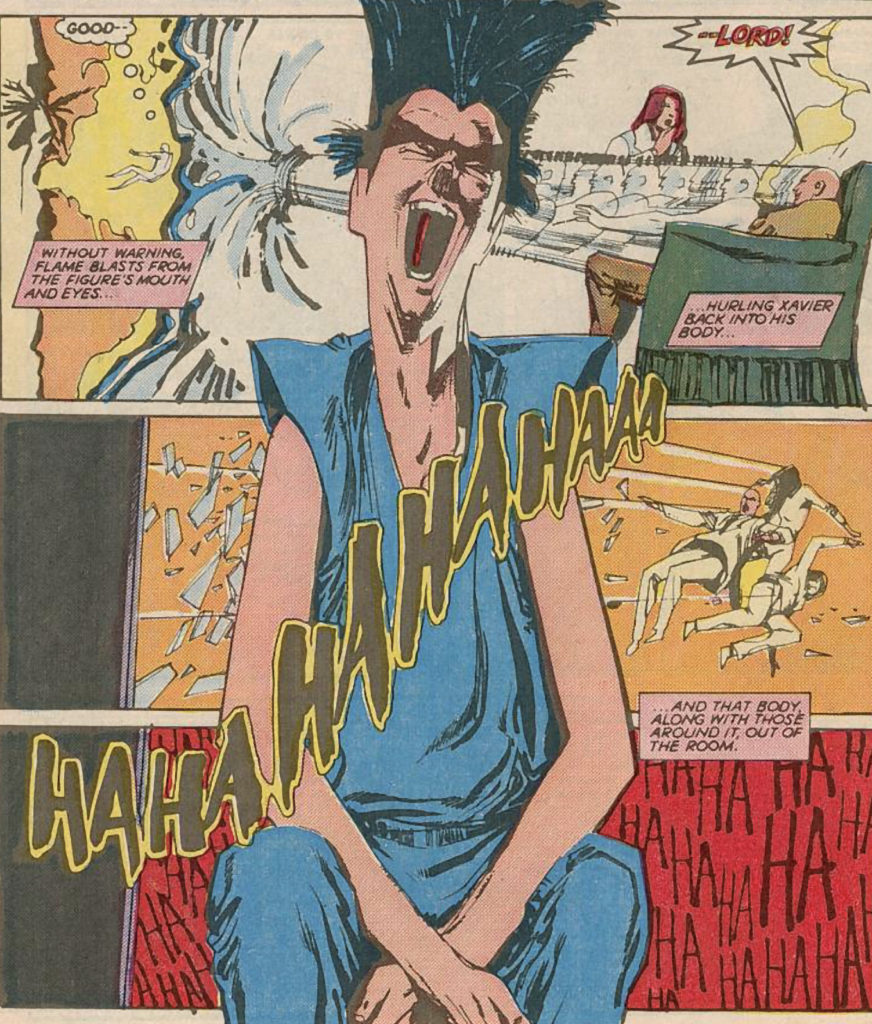 The whole team, along with Professor X, wind up having a psych battle inside Legion's head.
It's actually a pretty simple story, but it's cool.
Also, Emma kicks Empath's ass.