In 1975, Big Pun got his first solo adventure–a done in one, black and white in Marvel Preview #2, in which we first see his origin.
It's ironic: It isn't until a black and white comic that we first see any shades of gray in this character.  Before this, he was simply a hitman in white boots.  Now, tragedy creates depth. And bad jokes, apparently…
I've made a decision on this blog to cover only comics that are in some way canonical to the main (616) Marvel comic book universe. It's impossible to know if this story was intended as canon, but it certainly pours a bit of the foundation for the character. And not just the origin sequence, above.
The story involves soldiers from Punisher's days in Vietnam who are part of a criminal ring trying to assassinate politicians. Punisher's connections to his veteran buddies, both criminal and victim, will become a regular feature in his solo stories.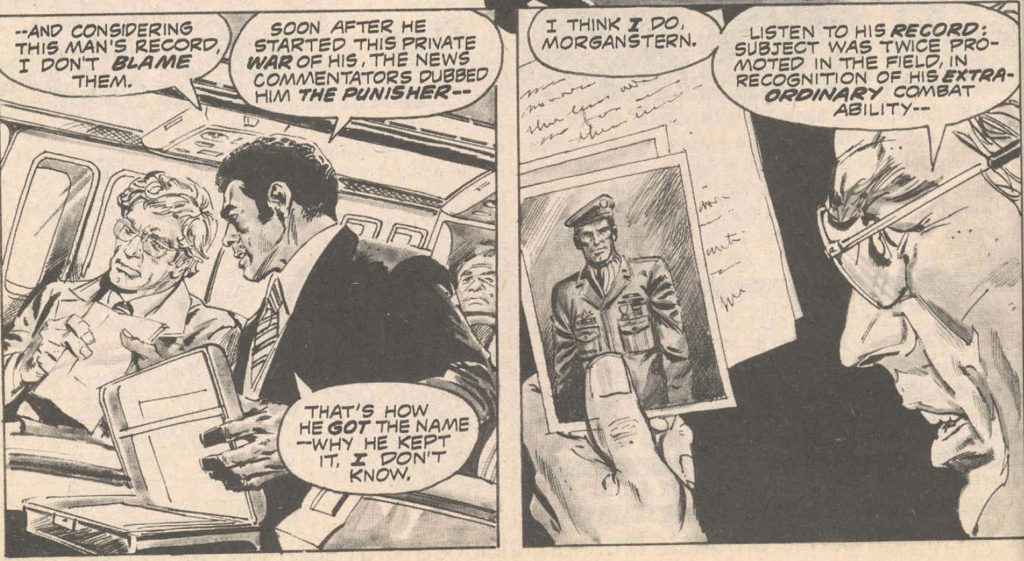 We still don't learn his real name, Frank Castle, despite the fact that we get a glimpse of his FBI file during a cutaway scene showing that he's being pursued.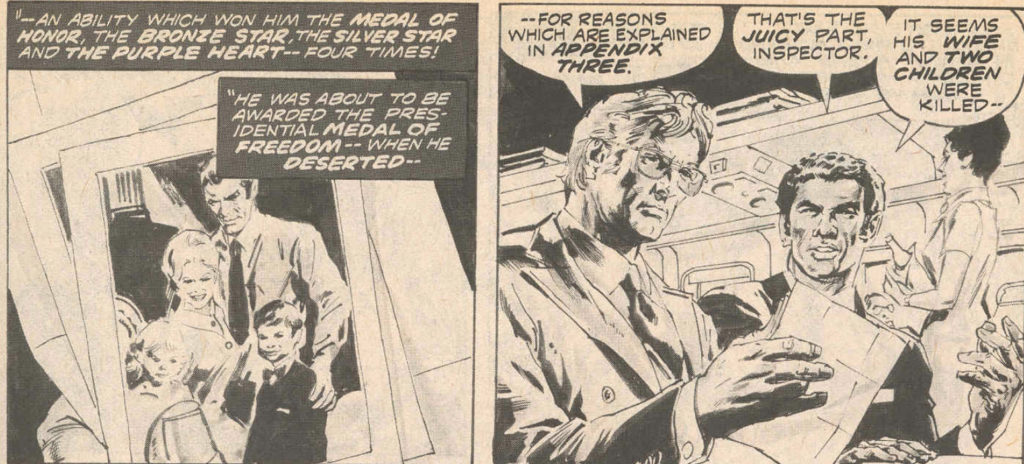 They tell us he deserted his job in the service, despite multiple decorations, after his family was killed.
This is a great single-issue story–one of the top 100 (full list here). There's even acrobatic Punisher.
Also in this issue is a Dominic Fortune solo story. Again, hard to know if it's canon, but mentioning it here lets me publish this "pin-up" of Pun and Dominic together.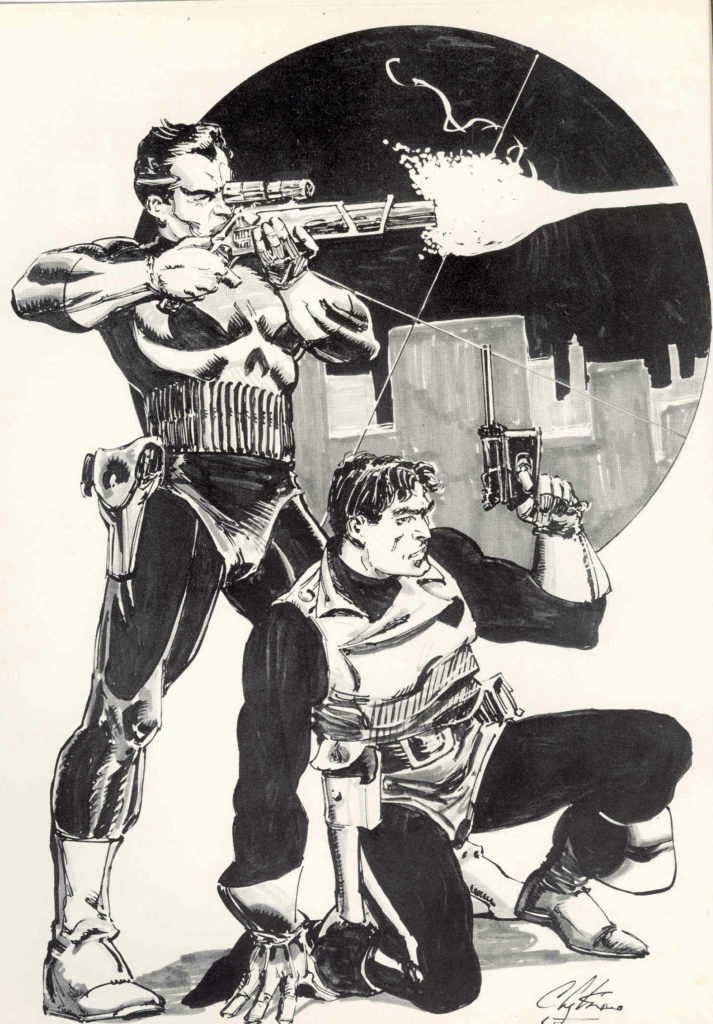 To my knowledge, they would never actually appear in a story together.
Punisher: Gerry Conway and Tony DeZuniga.
Dominic Fortune: Len Wein and Howard Chaykin