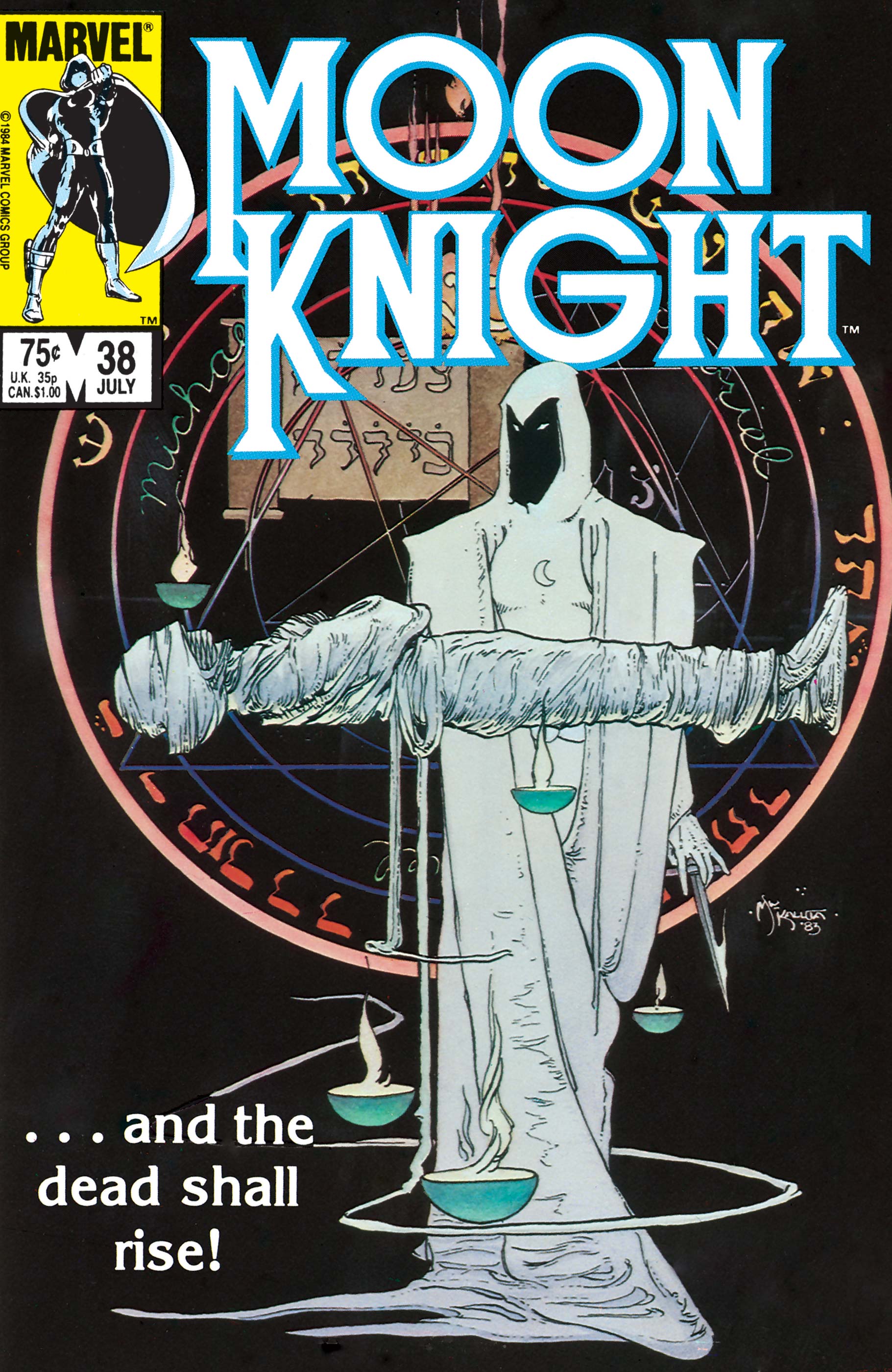 They really tried to sell Moon Knight. They even did a house ad for the second-to-final issue.
For his last issues, Moon Knight goes to Chicago to take on a gang of Nazi vandals, ends up fighting his (Marc Spector's) own father, and … Not a great end to this series.
Artist since issue #1, Bill Sienkiewicz left with issue #31, and writer (and character creator) Doug Moench left a few issues later. By #36 (above), sales of the direct market book were falling fast and without the original creative team the book wasn't even getting buzz any more. They threw the X-Men and the Fantastic Four in with issue #35 but nobody cared. I was still buying the book at the time, but even I, who had ever single appearance of Moon Knight and was a superfan, started to rethink the full dollar expense.
Alan Zelenetz and Bo Hampton finally killed the series off with #38….
Yes, they gave him a happy ending.
Ugh!
Alan Zelenetz is best known as a film producer and as Darren "The Wrestler/Life of Pi" Aronofsky's Judaic teacher and advisor. He is NOT best known as a comic book writer, although he did do quite a bit of Conan writing for Marvel. Bo Hampton, ironically, would follow Sienkiewicz again when he took over after Bill left New Mutants several years later.
This is a terrible ending to a brilliant series. Very sad.
As for Moon Knight the character, he'd appear in Marvel Team Up #144 before Alan Zelenetz once again tried to ruin bring back the character in Moon Knight: Fists of Koshnu. Also terrible.