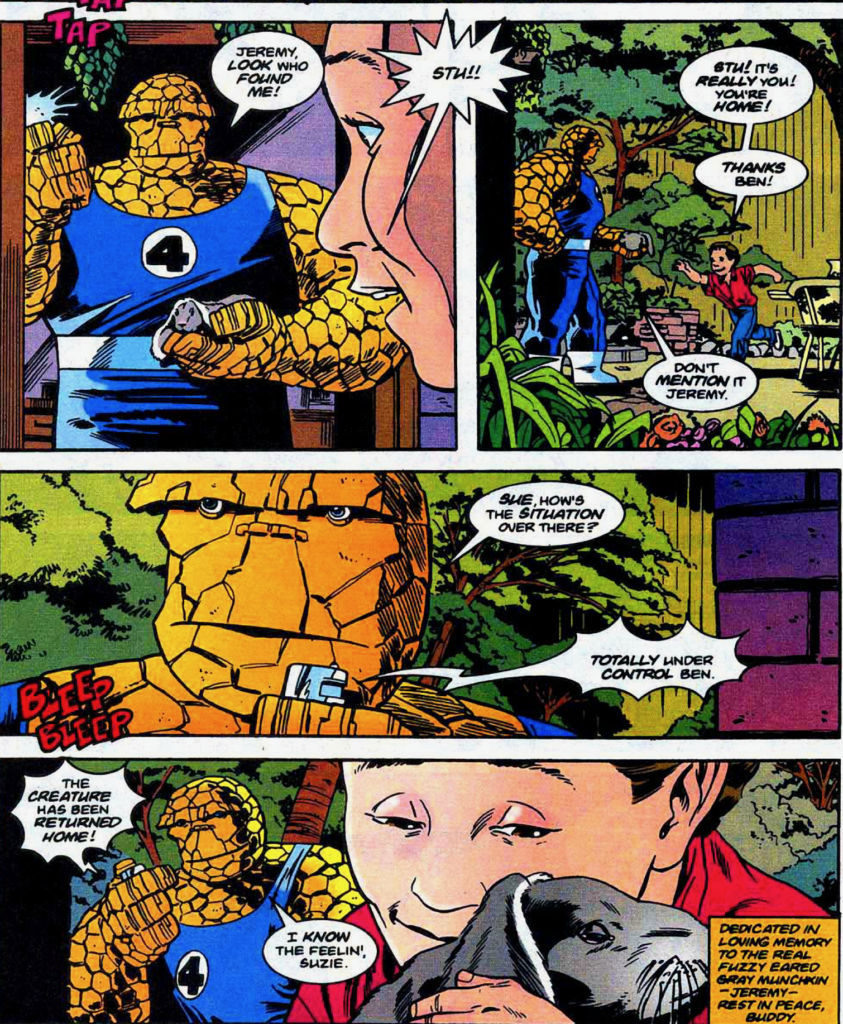 This issue of MCP has only one single-issue story. Thing is in a big fight with the rest of his Fantastic Foursome when he gets knocked across New York City and lands in a kid named Jeremy's back yard. He crushes Jeremy's pet rabbit's hutch, and the bunny ("Stu") escapes.
Jeremy is understandably mad at Thing, so instead of returning to the big monster fight, Thing helps recover Stu.
It's a sweet little tale–and there is a definite shortage of these in the mid-'90s. Refreshing.