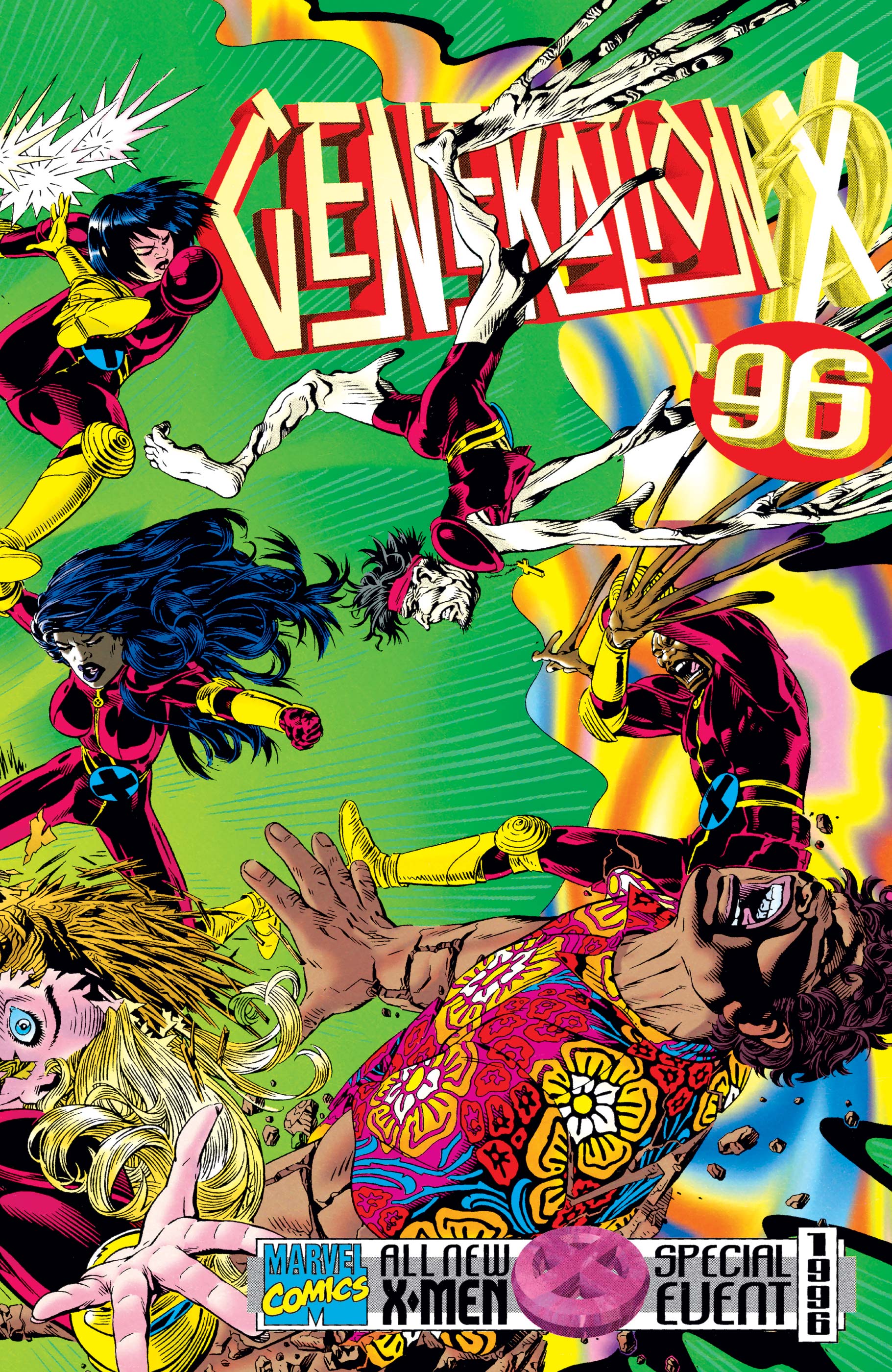 Michael Golden writes–but does not draw–this annual. He did draw the cover, though. I love his work as an artist. Let's see how he writes…
This is a really complex story. It centers around three different civilians living in New York City, whose lives are changed when Fenris does some crime and Gen X try to stop them.
The team are in their van, traveling to the city, when they get stuck in traffic. So some get out the car.
We get the usual inter-team bickering.
It's fun.
Fenris are there too.
So action stuff happens. Jeff Johnson does a good job on the art.
Up to now, I've mostly known him as the guy who draws Wonder Man, a bro comedy. But it turns out he can do a team-based, ensemble, character-driven book too.
I know none of this looks complex, but I'm leaving out all the parts about the nonpowered bystanders because showing panels of it really won't convey their various stories.
Michael Golden is a pretty good writer!